Insect Fogger to Blame for Chinatown Explosion
July 12, 2013 12:01 pm Last Updated: July 12, 2013 3:40 pm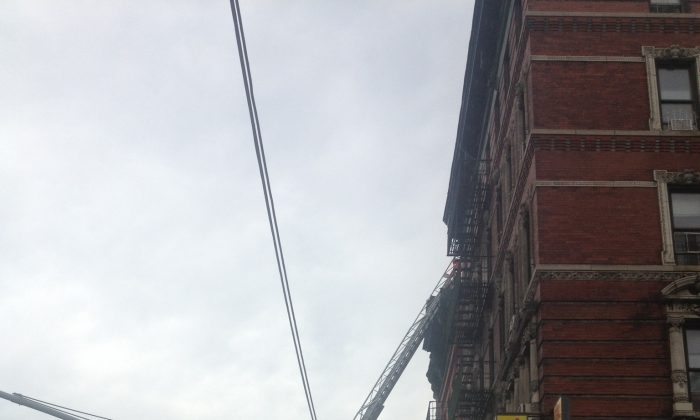 NEW YORK—FDNY officials said the cause of the explosion in Chinatown on July 11 was improper use of an insect fogger. A flame from a kitchen appliance was the source of the fire.
A spokesperson for the FDNY said there may have been up to 24 foggers used in the apartment. "That is way too many. It sets up an explosive environment," the spokesperson said.
When using an insect fogger, the FDNY recommends residents turn off pilot lights or any electronic device that may have a spark. "People have to understand and know the dangers of not following the directions and warning labels that are on these products," the spokesman said.
The explosion at 17 Pike Street in Chinatown sent 12 people to the hospital after the first floor mezzanine collapsed. Four people were in critical condition, but everyone survived.
"Something in my apartment smelled. Then there was a bang and then a shake," said Hector Martinez who lives across the alley from 17 Pike Street. "I didn't see any fire, but a lot of smoke."
Shu Zujie, who lives at 17 Pike Street said he was resting at home following surgery on his arm when he heard a massive explosion. Zujie reported the walls of the adjacent rooms collapsed, blocking his way out. Zujie managed to crawl out, escaping the fire.
At a press conference on July 11, FDNY Chief Robert Boyce said the building has received multiple building code violations. In January 2009, the building was fined $1,000 for a rotted cellar joist. The Buildings Department noted the floor was "in danger of collapse."
With additional reporting by Genevieve Belmaker and Hannah Cai.