Changes aimed at teaching skills and fostering leadership are underway at the Orange County Juvenile Hall to help youth with longer sentences, after a new California bill passed in 2021 has increased their time in such facilities to the age of 25.
Previously, youth could only remain at such facilities until the age of 18 or 21 before being transferred to a state-run juvenile prison.
With the age increase, one such new Orange County program, which started in June 2022 gives such older youth a chance to gain skills in an auto shop.
There, they receive classroom learning and training in basic auto mechanic skills.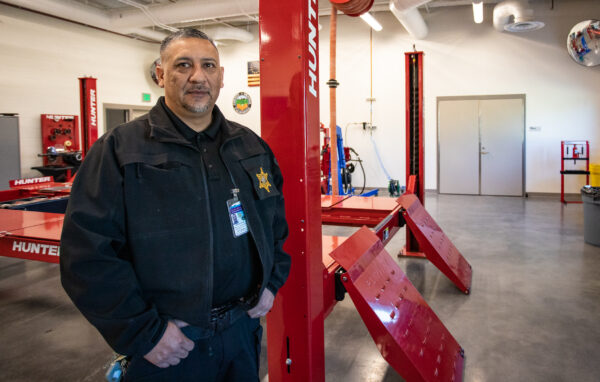 Deputy Correctional Officer German Zarate, who teaches at the shop, told The Epoch Times that he mainly instructs on vehicle alignment and tire changing skills, which can help his students get job offers from places such as Costco and Jiffy Lube.
"We just want to get them in the door and give them a taste for it, so they can find something useful they enjoy," he said.
Zarate said the shop also gives the youth a chance to feel trust and respect while working with potentially dangerous tools, a rare opportunity in a criminal justice facility.
"Nobody gives them such … because they would be considered weapons," he said. "But under my supervision and instruction," they learn to use them as tools.
There have been no reported incidents of assaults with the tools since the program's launch, according to officials.
Zarate said sometimes he's on the receiving end of learning, with the youth offering him parenting advice regarding his two teenage children.
"It's amazing, they're the experts. They'll tell me … don't say this or don't come on too harsh on that. At the end of the day, they're [also] teenagers," he said.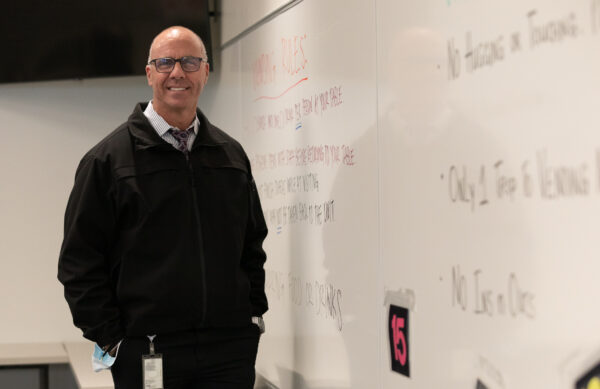 Sanford Rose, a director with the Orange County Juvenile Hall, told The Epoch Times that operations have always skewed toward being more personable, straying away from the old model of intimidation.
"At other facilities, oftentimes you see a divide between the officers and those in custody," he said. "We have had, for decades, a kind of culture set where [employees] engage and interact with the youth."
According to Rose, better engagement not only leads to possibly better outcomes for the youth but keeps the facility safer.
One example he mentioned is on Friday nights when officers donate ingredients and then teach the youth how to cook.
"They take it upon themselves. They'll bring stuff in, paid for by themselves, just to work with the kids," Rose said.
He also noted that the auto shop is just one of the new amenities resulting from the construction of a new rehabilitation and multipurpose center, which cost the state and county just shy of $30 million.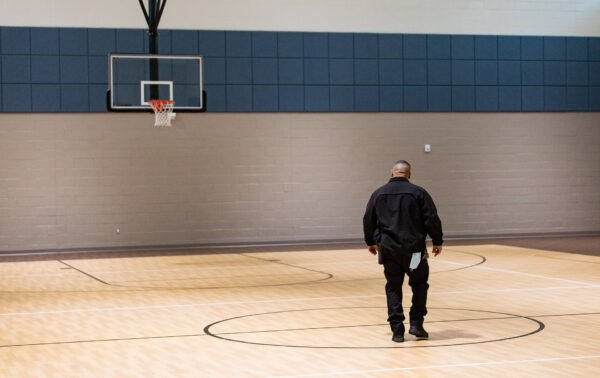 The center opened in November 2022 and houses classrooms for vocational training, a gymnasium, the auto shop, centers for fitness and visitors, and a kitchen for culinary lessons and is also home to a program that brings in shelter dogs for training by the youth.
Rose said the new facilities have created more tools to prepare youth for their return to ordinary life.
He said he was also proud to introduce a leadership program, also last summer.
Called the Youth Council, it's composed of one youth from each housing unit living at lower security facilities—for those with lighter sentences—and focuses on rehabilitation and reentry into society.
Those who sit on the council must apply and be accepted by two of their supervisors.
It's designed to impart leadership skills and allows its members to have a voice in non-safety or security operations.
The council meets every two weeks with light supervision, keeps notes of the meetings, and receives input from the youth within each council leader's unit on changes desired in the facility.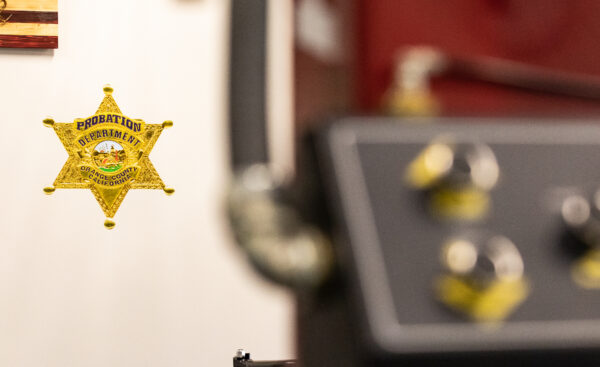 Rose said that when he first helped kick off the council, he wanted those on it to stand out, so he told the youth to come up with some outfit designs.
Now, those on the council wear white collared shirts with a specially designed logo and Dickies style pants.
Having such input has been empowering for some of the youth.
Even small changes, such as swapping out Hot Cheetos for Doritos in the visitor center vending machine, can make a big difference, according to Rose.
"It's a small thing for us as an administration, but the kids feel heard, they feel like they have a voice in the facility," he said.
Since its inception, several fun ideas have resulted under the Youth Council's leadership, including orchestrating outdoor water games during last summer's heat; decorating an empty room into a haunted house near Halloween; a day of games called "Friendsgiving" around Thanksgiving; and in December a "career day" with nearly two-dozen vendors, including representatives from various colleges, the Army, the California Conservation Corps, and even a barber academy.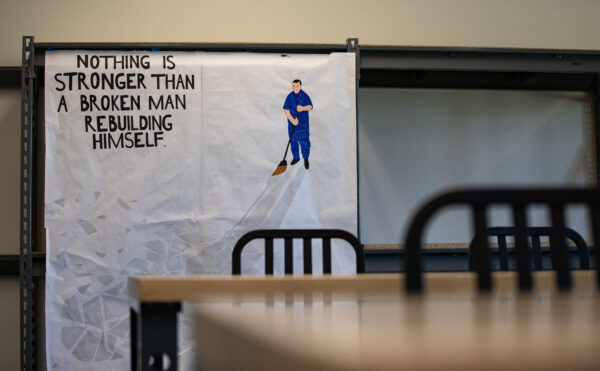 "The more we can do with them, the more we can show them, the more that they can see what is available; that's where we hope we can spark a flame of interest," Rose said.
Now that youth will remain longer, other changes are on the way, he said, including laptops for classes, possibly working with local colleges to offer accredited classes, and "transitional living apartments" on the facility's property where some youth can live on their own near the end of their sentences.
"What these transitional apartments are really going to help with is the independent living piece," he said. "When you release them from custody, nobody is going to tell them when to wake up. If they're going to work, they might need to prepare a sack lunch or have their clothes cleaned or pressed."