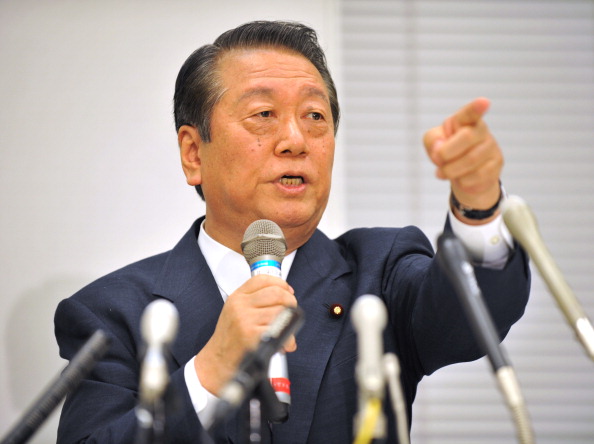 Ichiro Ozawa, an influential Japanese political figure and the former president of the ruling Democratic Party of Japan, was found not guilty of breaking funding laws, it was reported.
Ozawa, 69, was accused of conspiring with former aides in making false financial reports in his political fund organization Rikuzankai in 2004 and 2005. Specifically, the trial focused on Ozawa, dubbed the "Shadow Shogun," and his dealings with aides over falsifying reports relating to a 400 million yen ($3 million) land deal in Tokyo.
"Today's ruling is in line with what I have been stating all this time—that I did not conspire (with the former secretaries) to make false entries," Ozawa said in a statement obtained by the Japan Times.
"I would like to honor the court for being sensible and fair and would like to express my gratitude to my comrades and the people all over Japan for their support up to today," he added.
Observers say that the acquittal by the Tokyo District Court will give Ozawa an easier pathway to taking on Prime Minister Yoshihiko Noda, the current head of the DPJ. He has suggested that he might run in the next election for leading the party.
However, some Japanese residents were not pleased with the verdict.
Yumiko Sakai, a 74-year-old resident of Tokyo's Koto Ward said that "Ozawa had been involved in a series of money scandals and she could not trust his explanation of having left the financial matters to his secretaries," the Kyodo news agency wrote.