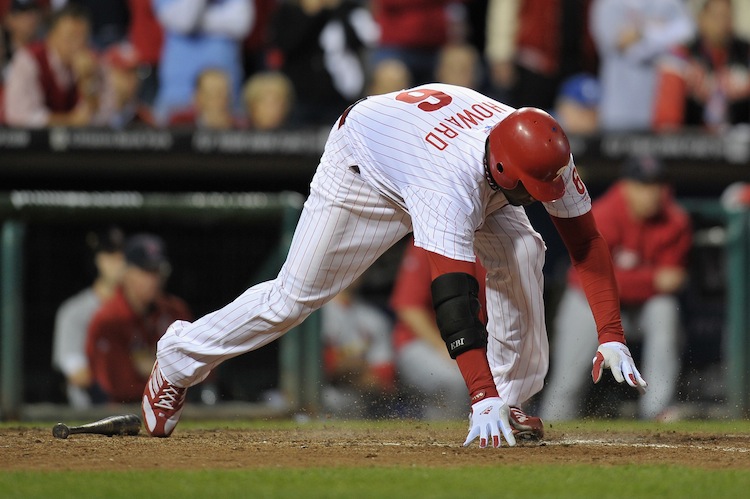 Philadelphia first baseman Ryan Howard has suffered a setback in his recovery from a torn Achilles, according to a report on the team's website.
Howard, who was injured in last year's postseason, will miss at least a few days following, the team said, following a procedure he had Monday to clean an infection from his original wound.
Head athletic trainer Scott Sheridan said that the Achilles is intact.
"That was our biggest concern going into this, and that was one of the things during the procedure that [foot and ankle specialist Mark Myerson] confirmed," Sheridan said. "The Achilles tendon is intact and not compromised."
How long it will be until Howard resumes his rehab isn't quite clear.
"I truly don't know that answer," Sheridan said. "The biggest thing right now is we have to protect the wound and make sure that the healing occurs, then begin to move forward from there."