A California coroner has identified the infant child who was found dead in Bellflower.
The baby, 8-month old Alexia Rose Echeverria, was identified as the daughter of a missing Northern California man, reported KTLA.
She was found behind funeral home Funeraria del Angel on the morning of May 27, said the Los Angeles Sheriff's Department.
UPDATE: Investigators believe the infant girl whose body was found in Bellflower actually died in Sacramento. Her father, Alexander Echeverria, remains missing. He was last seen in Bellflower on Friday. https://t.co/qEShCrLTIu

— CBS Los Angeles (@CBSLA) May 28, 2019
The child was reported missing along with her father, Alexander Echeverria, 30, and were last seen in Bellflower last week, officials said.
Echeverria was described as "depressed," and his family was concerned for his wellbeing.
The baby was discovered after a worker saw a baby upright in a car seat and covered by a blanket, KLTA reported. The infant was pronounced dead at the scene.
Homicide detectives are looking into whether a baby's body found in Bellflower Monday may be related to a report of Northern California man who went missing with his 8-month-old daughter and were last seen in Bellflower on Friday. https://t.co/BKJOQNzt7h

— KTLA (@KTLA) May 28, 2019
Officials have not determined the cause of death, and Detective Steve Blagg said that officials saw no signs of trauma, CBS Los Angeles reported.
"We're talking to potential family members, but again, ongoing investigation, don't want to divulge, who or how we came in contact with them," Bragg told the outlet.
Echeverria has not yet been located. His family said they are concerned for his well-being.
#LASD Seeking the Public's Help in Locating "At Risk" #Missing Person Alexander Echeverria, 30y/o, 5'6", 160lbs, From Northern California, Last seen May 24, 2019. Call w/ ANONYMOUS TIPS 800-222-8477 @LACrimeStopper1 or Detectives at 323-890-5500 pic.twitter.com/ArJZ74IwX5

— LA County Sheriff's (@LASDHQ) May 28, 2019
He's described as 5-foot-6, 160 pounds with brown hair, and brown eyes.
Officials said he may be driving a gray colored 2014 Volkswagen Jetta with California license plate 7FFT866.
Facts About Crime in the US
Violent crime in the United States has fallen sharply over the past 25 years, according to both the FBI's Uniform Crime Reports (UCR) and the Bureau of Justice Statistics (BJS) National Crime Victimization Survey (NCVS).
The rate of violent crimes fell by 49 percent between 1993 and 2017, according to the FBI's UCR, which only reflects crimes reported to the police.
The violent crime rate dropped by 74 percent between 1993 and 2017, according to the BJS's NCVS, which takes into account both crimes that have been reported to the police and those that have not.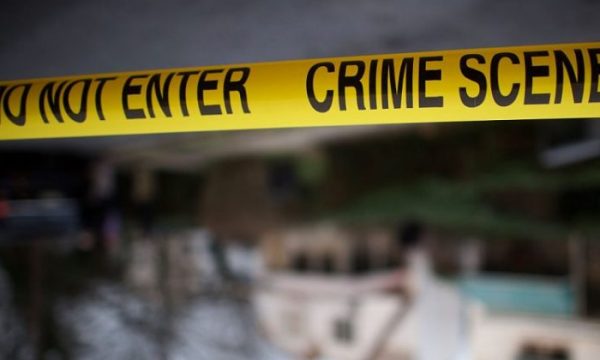 "From 1993 to 2017, the rate of violent victimization declined 74 percent, from 79.8 to 20.6 victimizations per 1,000 persons age 12 or older," the U.S. Department of Justice stated.
Both studies are based on data up to and including 2017, the most recent year for which complete figures are available.
The FBI recently released preliminary data for 2018. According to the Preliminary Semiannual Uniform Crime Report, January to June 2018, violent crime rates in the United States dropped by 4.3 percent compared to the same six-month period in 2017.