A baby girl has joined the growing number of victims killed by Tropical Storm Harvey after she was swept away by floods in New Waverly, Texas, an hour north of Houston. Her parent's pick-up truck had been pushed off a highway by rushing water. 
Fire chief Rick Stevens of volunteer fire department Punkin-Everygreen had been called to help with another rescue at Winters Bayou when they heard a couple scream for help about a hundred feet across the water from them, KARE11 reported. 
"As anyone can imagine, it's been really hard on our guys," Stevens told the NBC affiliate. He said it took his crew hours to get to the terrified parents.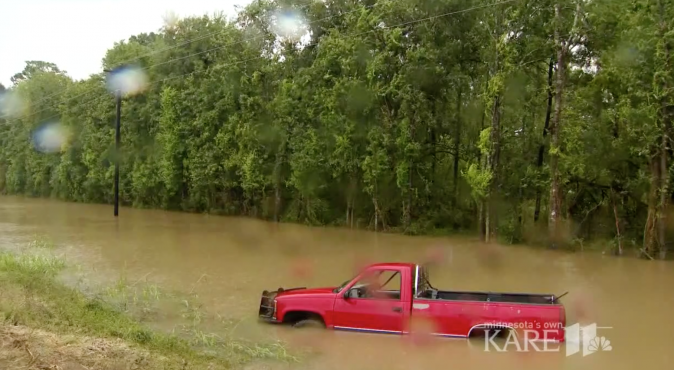 "They were in about 40 feet of water in a tree top," Stevens said. "It took about three hours to get to them." 
The parents were able to get their baby daughter out of the pickup truck but they were unable to hold her against the heavy current. 
"They were trying to get to the tree and hold on with the baby and the current swept the baby away," Stevens said.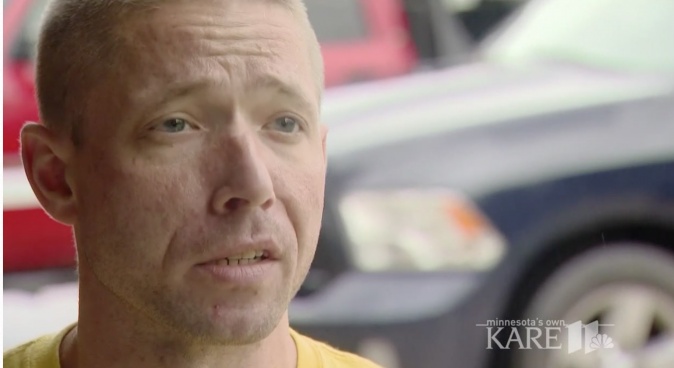 Firefighters on Sunday did manage to rescue the parents, 12News reported. 
Stevens said the couple was driving on Highway 150 at night with their baby girl on their way out of Houston, aiming to get to Louisiana. 
"We do have the mother and the father at a location undisclosed right now," Steven told KARE. 
On Aug. 30, firefighters found the pick-tup truck that was swept away, but the baby had still not been found as of writing. 
Just a few miles away, the same current that took the baby girl from her parents nearly took another person's life. 
Elizabeth Dahlstrom's fiance had left his pick-up truck to get new tarps for their leaky roof but almost got swept away in the process. 
"He was frightened, and he was telling me all about it and he was like, 'Oh, no.' The truck started moving off the road,'" Dahlstrom told KARE. 
Luckily firefighters arrived in time to save him. 
"Men don't like to admit, but he came pretty close," she told Kare. 
From NTD.tv