Indonesia's Mount Merapi erupted on Aug. 9, pouring ash and lava into the sky on Java, a densely populated island that's home to more than a dozen active volcanoes.
While hot ash from the eruption covered several villages and nearby towns, there was no immediate report of evacuations or deaths
Mount Merapi, the most volatile of the more than 120 active volcanoes in Indonesia, has seen an increase in activity in recent weeks.
On the morning of Aug. 8, the lava dome partially collapsed when a series of eruptions began, with the initial blast sending hot ash 3,280 feet (1,000 meters) into the atmosphere, according to Hanik Humaida, the head of Yogyakarta's Volcanology and Geological Hazard Mitigation Center.
The mountain spewed at least three new pyroclastic flows—avalanches of rock, ash, and volcanic gas—on Aug. 9, Humaida said, noting that it's common for eruptions to last several days.
Indonesia has more active volcanoes than any country in the world and straddles the so-called "Ring of Fire," a highly active seismic zone, where different plates on the earth's crust meet and create a large number of earthquakes and volcanoes.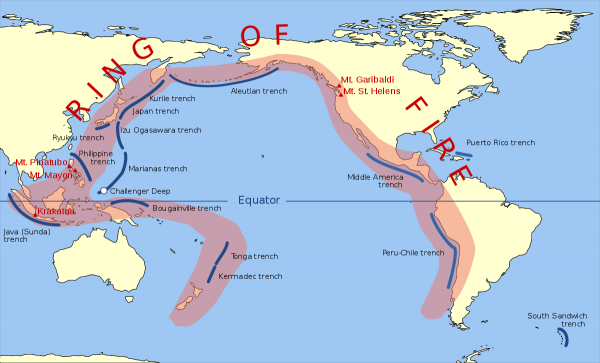 "The Ring of Fire isn't quite a circular ring. It is shaped more like a 25,000-mile horseshoe. A string of 452 volcanoes stretches from the southern tip of South America, up along the coast of North America, across the Bering Strait, down through Japan, and into New Zealand. Several active and dormant volcanoes in Antarctica, however, 'close' the ring," according to National Geographic.
Mount Merapi, which is located near the cities of Yogyakarta and Solo, Indonesia, has a history of unleashing a series of eruptions. In 2010, a major eruption killed nearly 350 people and displaced thousands in Central Java.
Authorities have since advised residents to stay 3.1 miles (5 kilometers) away from the mountain's crater.

The Associated Press contributed to this report.
From NTD News