Two Indonesian citizens have tested positive for coronavirus after coming into contact with an infected Japanese national, the country's president announced on March 1, marking the first confirmed cases in the world's fourth most populous country.
The pair—a mother, 61, and her 31-year-old daughter—live in Depok, West Jakarta, and have been hospitalized at Jakarta's Sulianti Saroso Infectious Disease Hospital, president Joko Widodo told reporters on Monday.
They were infected with the novel coronavirus after being in contact with a Japanese national who lived in Malaysia and had tested positive after returning from a trip to Indonesia, Widodo said. 
The president said an Indonesian medical team uncovered the cases after tracing the movements of the Japanese visitor.
"After checks, they were in a sick state. This morning I got a report that the mother and the daughter tested positive for coronavirus," Widodo said at the presidential palace in the capital.
The Japanese visitor was a friend of the two women's family and had visited their home, Health Minister Terawan Agus Putranto told reporters. He added that authorities were working to locate other individuals the Japanese visitor may have come into contact with.
"Both are in good condition … they don't have serious breathing difficulties," he added.
News of the first confirmed coronavirus cases in Indonesia comes after authorities had defended their screening processes, with some medical experts raising concerns of a lack of vigilance and a risk of undetected cases in the Southeast Asian country of more than 260 million people.
Harvard University researchers last month analyzed air traffic from Wuhan—the central Chinese city believed to be the epicenter of the outbreak—and found that Indonesia should have had confirmed infections.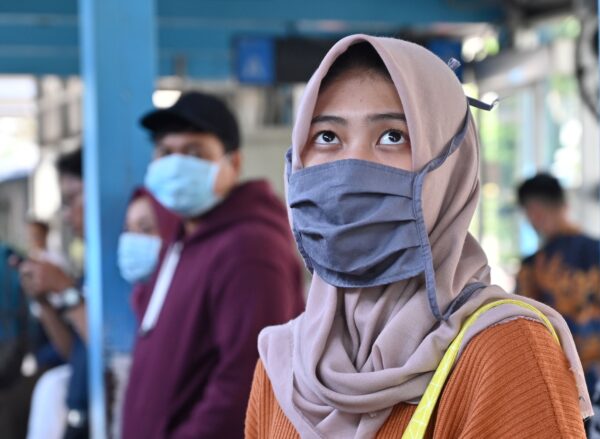 Putranto said in response at the time that the country "owed it to God" for having zero confirmed coronavirus cases in the country, calling the study an "insult" to the country.
"It's because of our prayers. We do not wish upon something like that will reach Indonesia," he said.
"The purpose of our study is to look at whether the detected cases are really representative of the total number of cases," Harvard professor of epidemiology Marc Lipsitch told The Jakarta Post last week, defending the findings.
"So, to do that we examined the statistical relationship between the number of travelers to a country to the number of cases detected," he said. "There was an international average of 14 travelers per day associated with one detection of a case during the whole period we studied."
"By that standard, Indonesia would have been expected to have five cases, approximately, but it had zero during that period," he added.
Reuters contributed to this report.