Spanish police raided a farm and rescued 41 severely malnourished dogs after receiving a complaint from an animal welfare organization.
Some of the dogs were just skin and bones.
In a video posted by the police on Twitter, the dogs were seen confined in an exposed, fenced-up enclosure.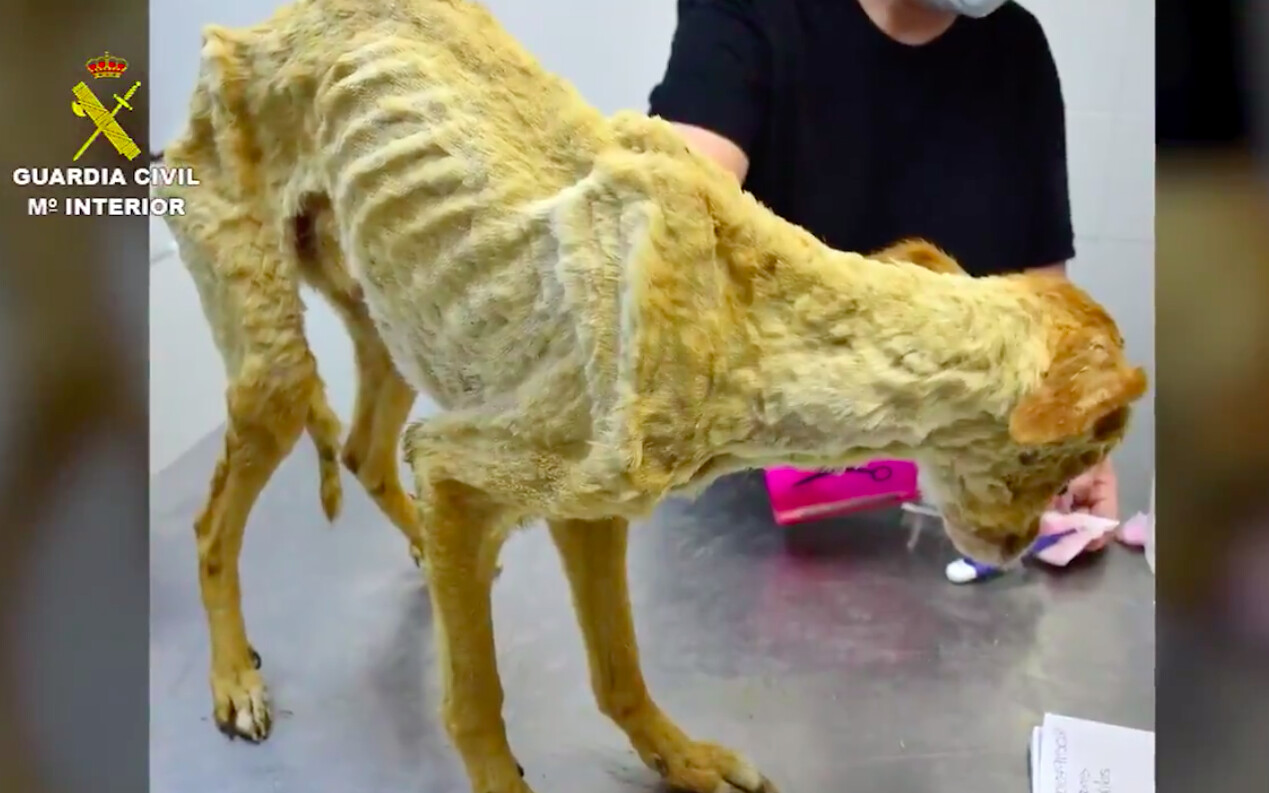 Tipped off by animal welfare organization
According to the press release by the police, Guardia Civil (Civil Guard), on Aug. 18, 2020, its Nature Protection Service department, Seprona, was contacted by the National Association of Animal Friends (ANAA, Asociación Nacional Amigos de los Animales) alleging mistreatment of a large number of animals on a farm in the town of Quintanar de la Orden, Toledo.
Officers from Seprona investigated the farm on Aug. 16 and found 41 "near-starved" dogs kept in an "unhygienic" building, according to The Sun.
The dogs were showing serious symptoms of malnutrition and physical weakness. Most had cachexia (a wasting disorder) and were dehydrated due to lack of food and water.
Twenty-nine of the dogs required serum transfusion, but thanks to the timely alert, all 41 dogs were saved and are recovering well under the care of various animal welfare groups, including ANAA.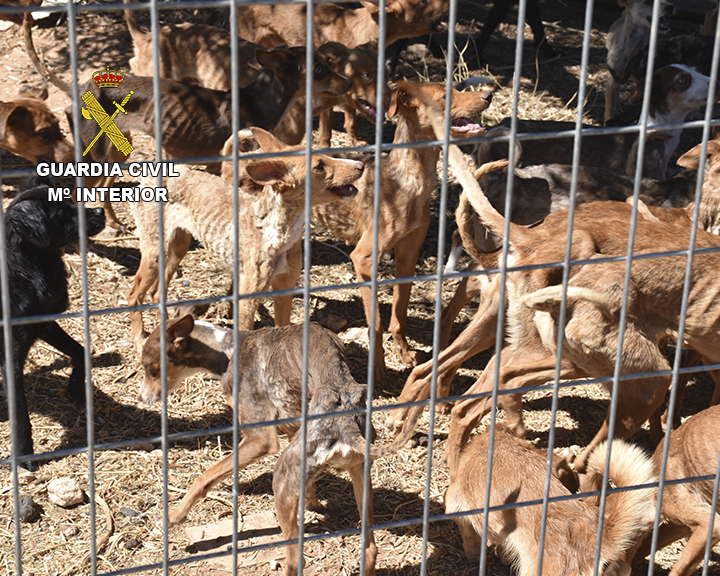 The dogs were found without microchips (which could verify their identity), and the lady owner did not have the mandatory documentation for possessing them and information regarding their health.
The owner has been charged with animal abuse. It was not clear why she had so many dogs that she kept in such poor conditions.
In 2019, a court in Barcelona convicted owners of a pet shop for animal abuse, according to Euro Weekly News. A total of 135 animals were found. Many were injured, dehydrated, and very sick. Some puppies were in such bad shape that they died soon after.
The judge sentenced the owners to a year and a day in jail, and banned them from handling animals for three years. The owners showed "indisputable neglect of the animals where there was absence of necessary treatment for sick puppies, which resulted in the death of nine," said the judge.
There was "no type of justification for what has happened," he said.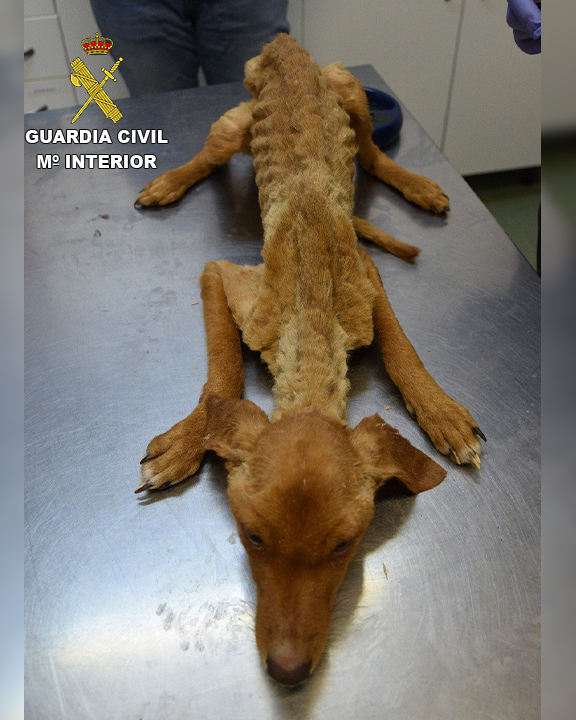 Awareness of dog abuse increasing in Spain
Abuse of dogs, greyhounds in particular, is an issue that has gained prominence in recent years.
Spain is one of the few European countries where hunters are allowed to use greyhounds (galgos in Spanish) to help them catch prey such as rabbits and hares. According to The Local, hunters own many greyhounds, and some of them place little value on their lives.
"Hunters have at least ten," said Teresa Regojo of the Galgos en Familia rescue group, which runs a greyhound shelter in Malaga in southwestern Spain. "They make them reproduce without any control to have a champion greyhound."
"The domestic dog, that we have at home, is an object of affection, that you love and care for," said a spokesman for Seprona. "But for hunters, dogs are often just another tool for the hunt."
Some owners train their greyhounds by tying them to their cars and then driving their cars at 60 kilometers (40 miles) per hour, according to Eduardo Aranyo of Spanish animal protection party PACMA.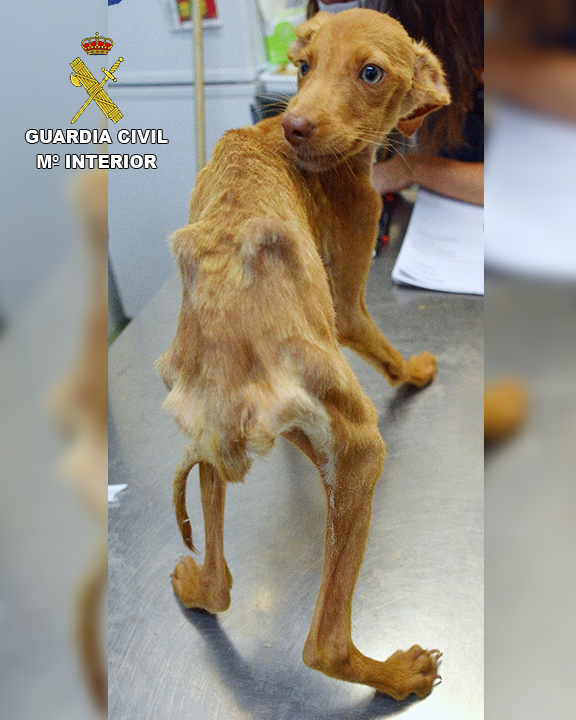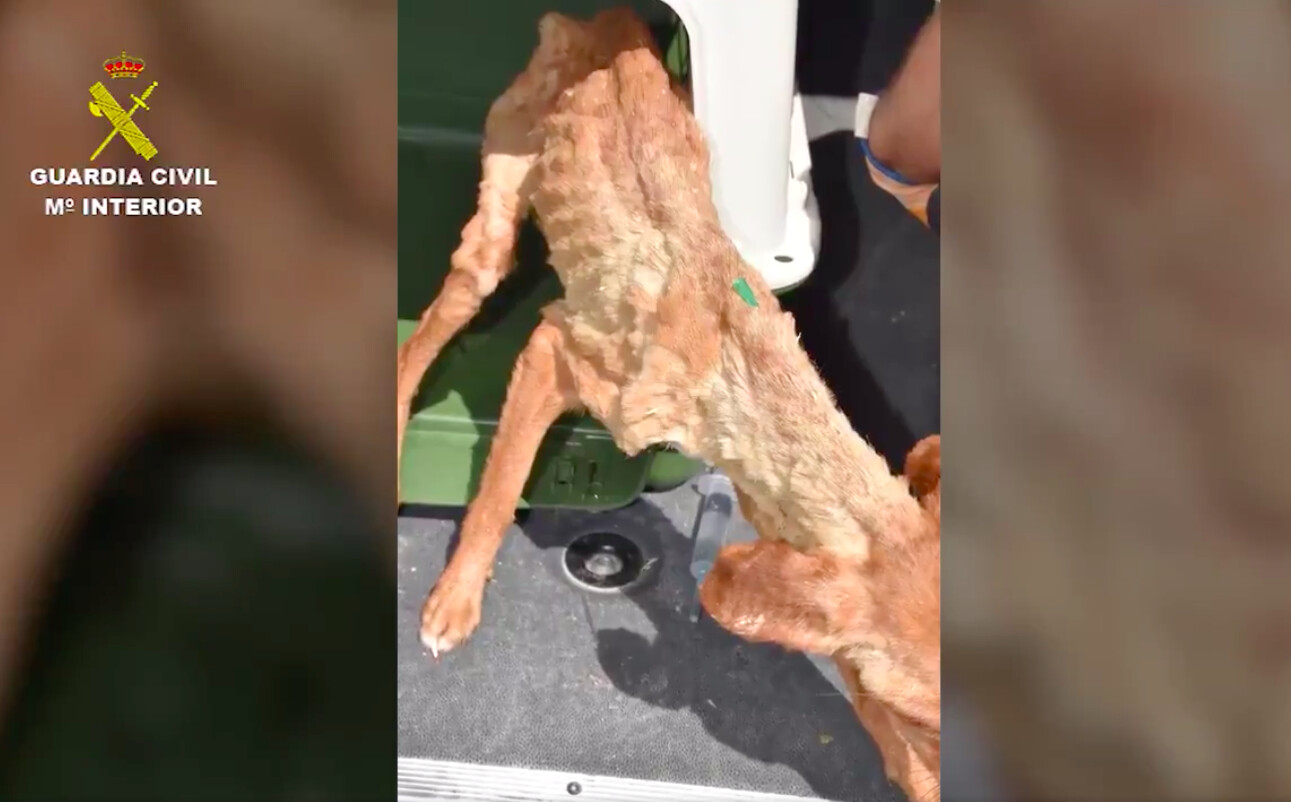 "There are animals that end up destroyed, literally dragged by the car," he said.
When the four-month-long hunting season ends, many hunters abandon their greyhounds. Out of the 150,000 animals abandoned in Spain each year, one-third are greyhounds, according to estimates by campaigners like SOS Galgos and Galgos del Sur. Hundreds of these abandoned greyhounds wind up in municipal kennels, where many are put to sleep.
Some owners even outright drown or hang their dogs.
But in recent years, Spanish courts have passed stricter sentences for abuse of greyhounds.
In 2013, a greyhound breeder and president of an association of hunters was sentenced in Toledo to seven months jail for hanging two dogs.
Animal lovers also launched a petition calling for the European Parliament to outlaw the practice of hunting with greyhounds.
We would love to hear your stories! You can share them with us at emg.inspired@epochtimes.nyc