A husband and wife have been arrested for allegedly abandoning their four young children in a filthy Indiana mobile home without electricity or food for more than a week, authorities said.
Kila Hill, 37, was arrested last week while Richard Hill, 41, was taken into custody on Tuesday, July 16 after their oldest child went to the Johnson County Sheriff's office and told authorities there that she and her three siblings had been abandoned by their parents, reported RTV6.
The girl, 14, said she hadn't seen her parents in more than a week and believes they away doing drugs.
When police went to the family's mobile home on County Lane Road, they discovered two young children there alone, a girl, 5, and a boy, 3. An eight-year-old child belonging to the couple was with another family nearby, RTV6 reported.
Deputies cited by WTHR called the living conditions in the home "shocking."
A report from the sheriff's office described the mobile home as "extremely dirty and unsanitary," adding that the electricity having been shut off for about a month.
"When I opened the fridge, I detected a very strong foul odor coming from inside the fridge that smelled like rotting food," Detective Jarrod Wiser said in a report, according to the NBC affiliate. "The lights in the fridge did not turn on as I opened it. The foul odor was so strong I immediately closed the fridge before I could observe what was inside," he added.
"A refrigerator that was full of mold. There was some meat that was left, lunch meat, rotten on the kitchen table and a loaf of bread that was stale, moldy on the kitchen floor," said Major Andy Fisher of the Johnson County Sheriff's Department.
The only food in the house was rotten and the children had nothing to eat, according to the report.
"Hungry, yeah, both of them were hungry," said Fisher. "You can only imagine how scared they would be; I mean three and five-year-old being home by themselves without anyone around."
Investigators learned that residents of the trailer park were aware of the situation and been feeding and caring for the young children in their parents absence.
The girl was accompanied by a friend's mother to the sheriff's department after she told the woman about the situation at home.
"The lady that came forward, she possibly could have saved their life," said Fisher.
An affidavit also mentioned that when authorities found the mother, she told them the children were in the care of neighbors but didn't say when she would be back.
WTHR reports that the children are currently with other family members. Kila and Richard Hill are being held at the Johnson County Jail each on a $4,000 bond and face child neglect charges.
Child Neglect Statistics
According to a report released by the Children's Bureau at HHS' Administration for Children and Families (ACF), 3.5 million children were the subject of an investigation or alternative response in the fiscal year 2017. Of those, an estimated 674,000 children were determined to be victims of maltreatment.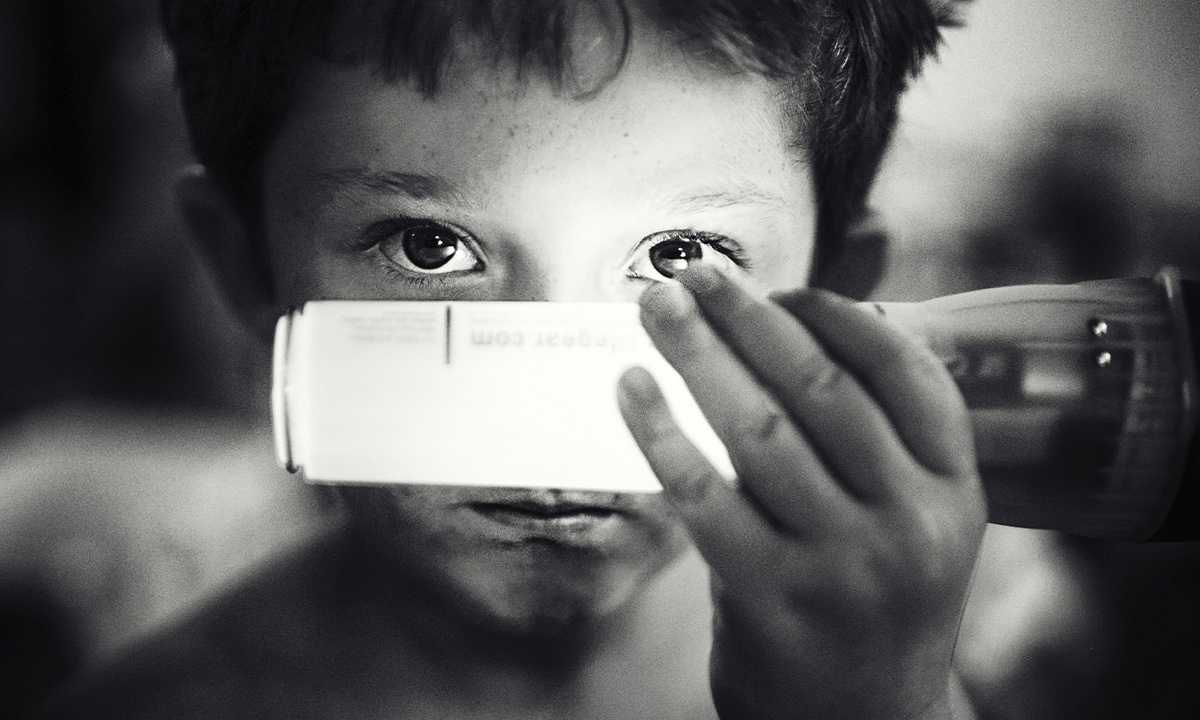 In total, 74.9 percent of victims suffered from neglect, 18.3 percent from physical abuse, and 8.6 percent from sexual abuse.
A national estimate said that 1,720 children died from abuse and neglect in the fiscal year 2017 compared to 1,750 children who died in the fiscal year 2016.