An Indiana woman is trying to find a Good Samaritan who helped her son buy her a nice Christmas present.
The stranger started talking with LaDonna Wattley's son at Target. Gabe Wattley, 11, told the Good Samaritan he only had $20 but he wanted to get something nice for his mom.
The stranger pitched in most of the cost so that Gabe could purchase a coat.
"For a lot of reasons that, it choked me up," LaDonna Wattley told Fox 59. "For the last two years, the coat I was wearing was all shredded up inside. The lining was shredded up inside. I didn't even know he realized that. I didn't say anything about it. You do what you have to do."


Gabe Wattley said that the stranger, a woman, contributed $60 towards the coat. The woman and Gabe made the purchase while LaDonna Wattley was shopping in another section of the store. The woman also offered to pay for gloves and a hat but Gabe declined. He later explained that he didn't want to take even more money from the stranger.
Wattley was so moved that after receiving the gift, she posted about her experience on social media websites. The posts had been viewed almost 90,000 times at the time of this publication.
"What everybody has written has said you know Gabe renewed my spirit in people and that woman my renewed my spirit in the good in people," LaDonna Wattley said.
She wants to find the woman to thank her.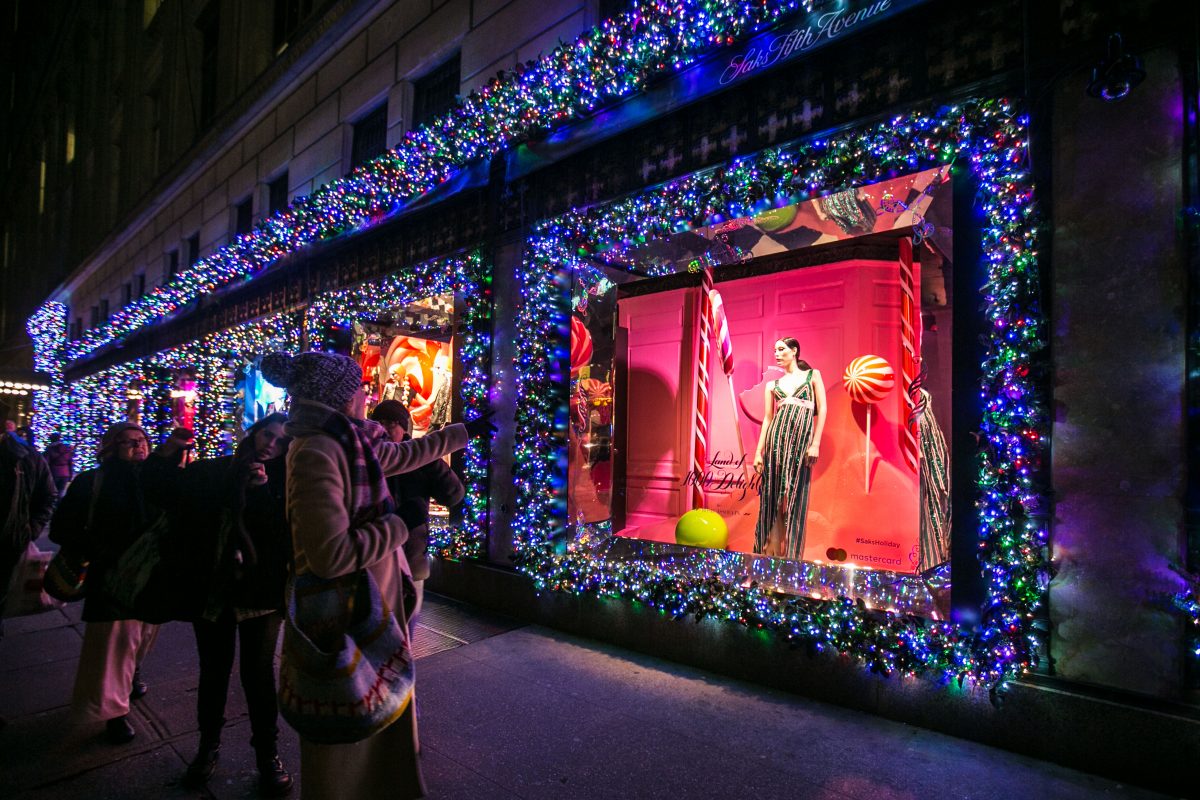 Christmas Spending
Nine in ten Americans, and 95 percent of Christians, celebrate Christmas, according to a Pew Research survey. A key part for most celebrations of Christmas is exchanging gifts with family and friends, sometimes across multiple gatherings.
In 2018, consumers said they were planning to spend an average of $1,007.24 during the winter holiday season, with $215.04 of that planned for food, decorations, flowers, and greeting cards, according to the National Retail Foundation.
Adults told Gallup that they planned to spend an average of $885 on Christmas gifts in 2018, the highest holiday spending projection since the 2007 to 2009 recession. That included 33 percent of respondents who said they planned to spend at least $1,000 on Christmas gifts.
A 2017 survey from the Lincoln Financial Group found that millennials typically spend more on the holidays versus other age groups, at an average of $1,400. That was $500 more than Boomers and Gen Xers. Experts said people should save up throughout the year if planning to spend big for the holidays, and plan ahead and make a budget.
"It's tempting to splurge at this time of year, but it's important to ensure that holiday spending doesn't derail your finances," said Jamie Ohl, president at Lincoln Financial Group, in a statement. "As with all financial matters, planning is a good way to stay on track, even when you're tempted by sales and impulse buys."
Millennial Spending
While millennials are spending more, they are also the generation that is most likely to save for their holiday expenses. Most millennials, 64 percent, plan ahead for December spending, while only 49 percent of Gen Xers, 36 percent of Boomers, and 28 percent of Goldens put money away for the holidays.
"Gifts you give others shouldn't be at the expense of your own financial future," Ohl said. "Planning ahead and creating a holiday budget can help ensure that you're able to spend this holiday season without sacrificing your other savings or even more importantly, your retirement savings."
Gifts are the biggest holiday expenses for 67 percent of Americans, according to a study from Lincoln Financial Group.
During the holidays, men spend nearly twice as much as women. According to a study from Lincoln Financial Group, men are looking at holiday expenses that average $1,428, while women only expect to spend $786.
However, spending money isn't the only way to celebrate the holidays. In fact, only 8 percent of Americans say that purchasing or giving gifts is their favorite holiday tradition. Many people said that there was no cost associated with their favorite traditions, including gathering with family and friends, sharing a special meal, attending religious ceremonies and enjoying lights and decorations.
From NTD News