An Indiana farm's sewer project unearthed 13,000-year-old mastodon bones in April, according to reports.
The Schepman family said they first thought chicken or cow remains were found when they unearthed the ancient bones, reported The Seymour Tribune.
Then, they spotted a giant tusk and thigh bones and knew it wasn't anything that had lived there in recent times.
"It's amazing to think about something this large roaming around this area," Joe Schepman told the Tribune.
"The weight of them is unbelievable," he said as he held the bone.
Schepman said, "When the tusks were on the animal, they were about 9 feet long, if you can imagine that."
Scientists believe the forest-dwelling animal roamed Central and North America. They went extinct about 10,000 years ago.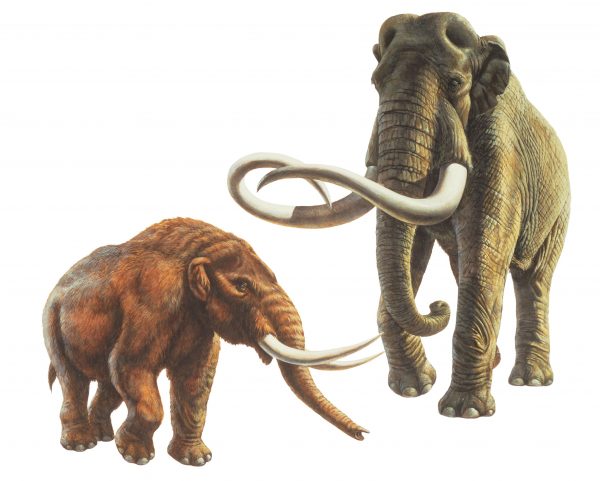 Researchers believe that mastodons appear similar to elephants and mammoths. "There are several other differences. Mastodons were slightly smaller than mammoths. Though they are both herbivores, they ate differently. Mastodons had blunt, cone-shaped molars that would crush vegetation, while mammoths had ridged molars that cut plants, much like today's elephants," according to LiveScience.
Mastodons also had much smaller ears than modern elephants and were covered in brown fur.
Males' tusks could grow about 8 feet in length.
"It was a very big animal, and it's amazing to think about what was here before us and how we don't think anything about it," son Brad Schepman told the Tribune.
Museum expert Ron Richards said that mastodon bones are found in Indiana about twice per year.
"People find them interesting because they were real, they were here and they're every bit as much a Hoosier as I am," Richards said.
A mastodon named "Fred" found in 1998 is a fixture at the Indiana State Museum.
The Schepman said they will donate the remains to the museum.
"It would be so cool for a kid from here to go to the museum in Indianapolis and see these bones and the tusk and know they were found in their hometown," Brad Schepman said.
https://www.facebook.com/SEEScienceCenter/posts/2791567190883283
The first mastodon remnant was discovered in Claverack, New York, in 1705 and it was called "incognitum," according to Extinct Animals.
"It is believed that males battled against each other during mating season, occasionally killing one another," the website says, adding: "The build of the Mastodons were more similar to the Asian elephants. Compared to Mammoths, they had heavily muscled longer body with shorter legs. Females were smaller than males. They had a long skull and long curved tusks. They had cusp-shaped teeth that were well adapted for chewing leaves and shrubs."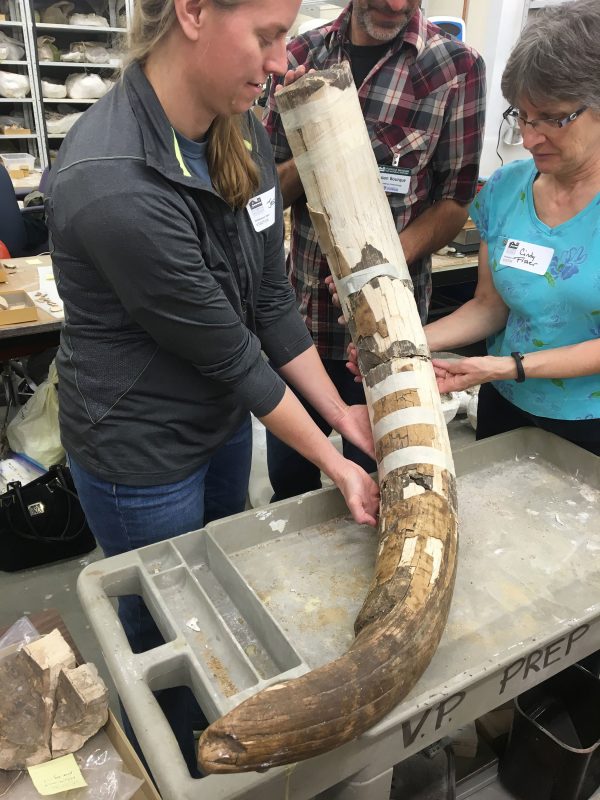 Other details about the finding in Indiana are not clear.