Officials in Indiana are still searching for a 4-year-old boy who was swept away in a swollen creek on the evening of May 23, according to local reports.
Owen Jones was caught in a creek in Delphi, according to the Indiana Department of Natural Resources, reported the Journal And Courier.
Witnesses told authorities the boy was playing near Deer Creek at Riley Park around 6 p.m. in the evening. They saw him struggling in the water and then being swept away.
He was last seen wearing a blue sleeveless shirt and blue shorts.
Authorities began a search that evening using a boat with sonar and a helicopter, but to no avail. They had to pause the search until the morning due to dangerous conditions, reported Fox 59.
"With the fast current and the debris floating down stream it's just hazardous to continue the search effort by boat after dark," DNR Lt. Dan Dulin said, according to Fox News.
Authorities are urging the public to stay away from the river, which is engorged by rain from the recent storms that lashed large parts of the country.
"The family is extremely upset as we would expect and assume they are hoping and praying for the best they are asking for the communities support in this tragic accident," said Dulin.
Elsewhere, other rivers have been pushed to near-record levels by the multi-day weather system that has left at least eight dead.
On May 23, two runaway barges, torn free by floodwaters on the Arkansas river, slammed into a dam as onlookers evacuated from the town below, anxiously watching to see if the structure would hold. Fortunately, it did.
Footage shows the two barges—which were carrying a total of 3,800 tonnes of fertilizer—sink within seconds of hitting the Webber's Falls dam in Oklahoma.
WATCH: 2 barges break free amid severe weather and flooding along the Arkansas River; strike a dam near Webbers Falls in Oklahoma and get sucked below the waterline. https://t.co/pAzf0NAvOs – @kfor pic.twitter.com/lAfcuIJwDD

— NBC News (@NBCNews) May 23, 2019
The town of Webber's Falls, situated on the banks of the river about a mile downstream, was evacuated as soon as officials learned that the two barges were headed their way.
BARGES VS. LOCK & DAM: Ever wonder what would happen if a barge broke loose during a flood and headed for a local lock and dam? These two in Oklahoma might give you an idea. pic.twitter.com/dHTn6JwFgm

— Local 4 WHBF (@Local4NewsWHBF) May 23, 2019
The flood waters were created by the same storm system that has torn through several states in the last few days, leaving at least eight people dead.
"Evacuate Webbers Falls immediately," officials posted on the town's Facebook page. "The barges are loose and has the potential to hit the lock and dam 16. If the dam breaks it will be catastrophic!! Leave now!
"If you choose to stay you are doing so at your own risk," wrote town officials in an earlier post. "If you choose to stay, we advise you write your name and personal information on your arm in permanent marker. Please be safe!"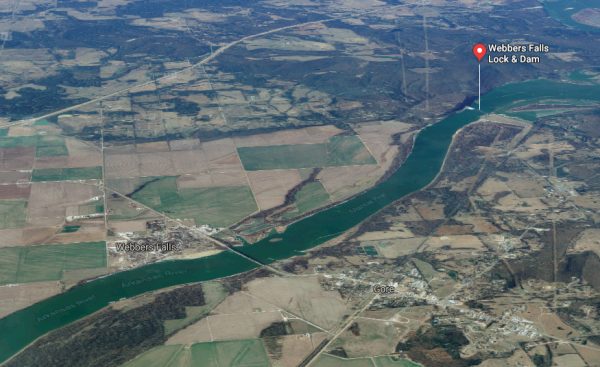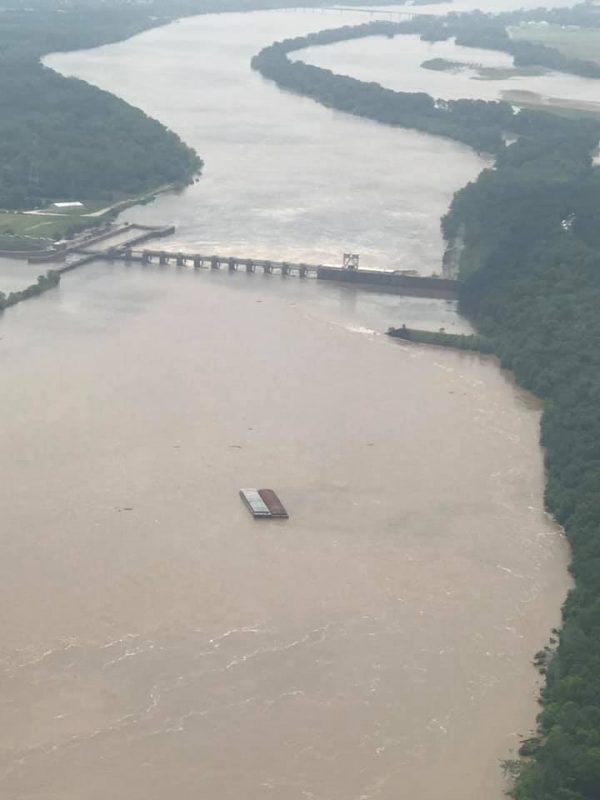 The Oklahoma Highway Patrol confirmed that the barges had sunk upon striking the dam.