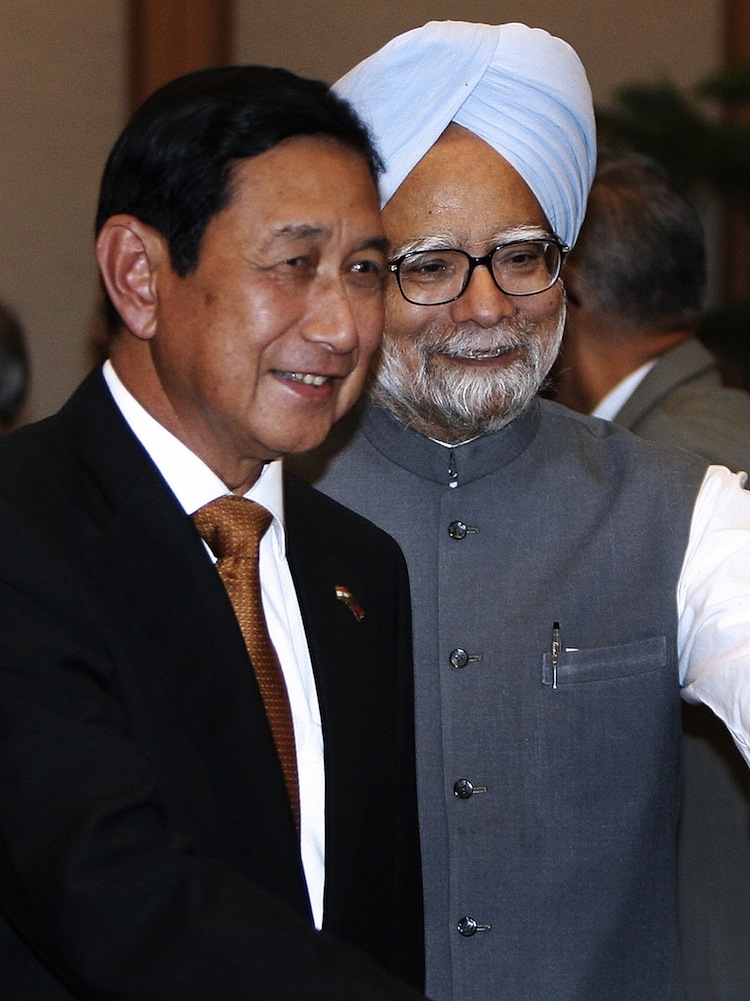 Indian Prime Minister Manmohan Singh signed a number of agreements with Burma as he visited the country Monday. He is the first Indian leader to visit in 25 years.
The visit is intended to strengthen trade and investment ties between the two countries.
Singh met with Burmese President Thein Sein and "expressed satisfaction at the ongoing official exchanges and the growing economic, trade, and cultural ties, as well as people-to-people exchanges," according to a statement from the prime minister's office.
The two signed approximately a dozen bilateral agreements, including a $500 million line of credit.
In recent months, Burma has been trying to boost its image after decades of repressive military junta-led rule.
The Southeast Asian country has released political prisoners and allowed the opposition National League for Democracy party headed by Aung San Suu Kyi to take seats in Parliament, which has led to the European Union and other countries removing certain sanctions.
Singh will also visit Suu Kyi in the coming days while he is in Burma.
Singh's office "reiterated India's readiness to extend all necessary assistance in accelerating the country's democratic transition and developing the capacity of democratic institutions," the statement reads.
India is third behind China and South Korea in terms of trade with Burma, which was renamed Myanmar by the former junta more than two decades ago.