Driving down a highway in India, it's hard not to notice the abundance of roadside liquor shops. There are even signs beckoning drivers in. At the same time, the Indian government knows it has a drinking and driving problem and recently launched the Youth Road Safety Learners License program to improve road safety for young, first-time drivers.
ArriveSafe, an NGO that advocates road safety, is critical of the new initiative. Harman Singh Sidhu, the organization's president, says such a program will never be successful unless the government also bans the sale of alcohol along highways.
"Liquor vends dot the highway again with advertisement boards like, 'drive-thru liquor vend' and 'we serve liquor in cars.' Everyone is aware; drunk driving is dangerous and one shouldn't drink and drive, but it is ineffective against the temptation of easy availability," said Harman Singh Sidhu, president of ArriveSafe, an NGO that advocates road safety.
India's per capita alcohol consumption has doubled in the past 11 years, according to a new World Health Organization report on global alcohol consumption, and this has proportionally increased drunk driving accidents and deaths.
More than 145,000 lives are lost to road accidents every year in India, representing about 12.5 percent of all global road accidents, according to Indian government statistics. Most of the victims, 72 percent, are aged 15 to 44, and drunk driving contributes to 5 percent of these fatalities.
As an example of how frequent roadside liquor stops can be, on one stretch of 181 miles of national highway in between the northern Indian states of Punjab and Haryana, there are 185 liquor vendors, according to statistics released by the National Highway Authority of India in response to an access to information request.
This means there's one liquor vendor every mile.
Driving at national speed limit of 90 km/hr (56 mph), that's one liquor vendor every minute, points out Sidhu. In that scenario, "any awareness of enforcement would fail," he said.
In addition to the frequency of the highway liquor stops, Sidhu says another problem is that the shops are sustained by a massive counterfeit industry, so it's hard to say what's being sold.
"The packing and bottling is very close to original. I would buy a bottle and drive along. Even if I find a problem with the quality, I won't drive back. Even if I do, the vend owner would deny selling it," he said.
Partnering With Liquor Company
The Youth Road Safety Learners License Programme that attempts to create a formal training program for young people, is a collaboration between Diageo India, a leading alcohol beverage company, and the Institute of Road Traffic Education (IRTE).
"Honestly, I am shocked and pained to know that the government needs crutches of a liquor company, Diageo, to run the program," said Sidhu.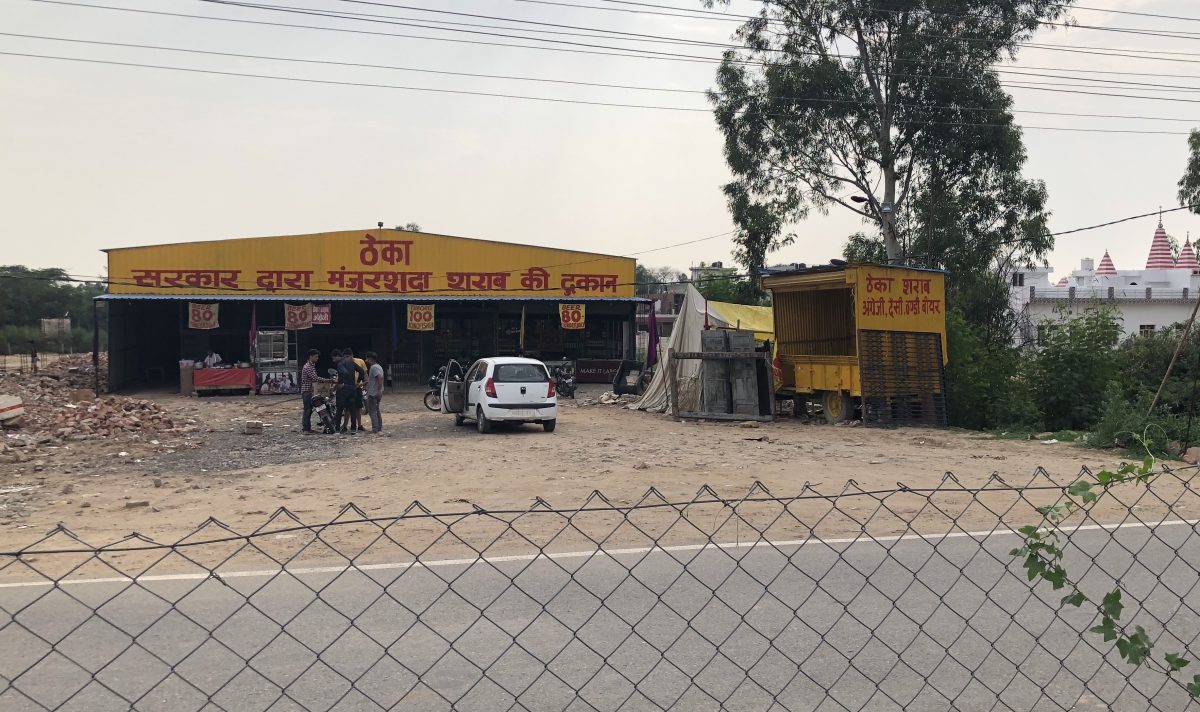 Diageo supports various community development initiatives across India through its corporate citizenship programs and says that its Road to Safety campaign is being responsible to youth.
In a written statement the company said it aims to reach 500 universities across India in the next three to five years, or at least 50 universities in the first year alone.
"We are delighted at the support of the Ministry of Road Transport and Highways, and the many universities that will offer this program. We believe that this is another step in Diageo helping to create a national movement around road safety," said Abanti Sankaranarayanan, chief strategy and corporate affairs officer at Diageo India.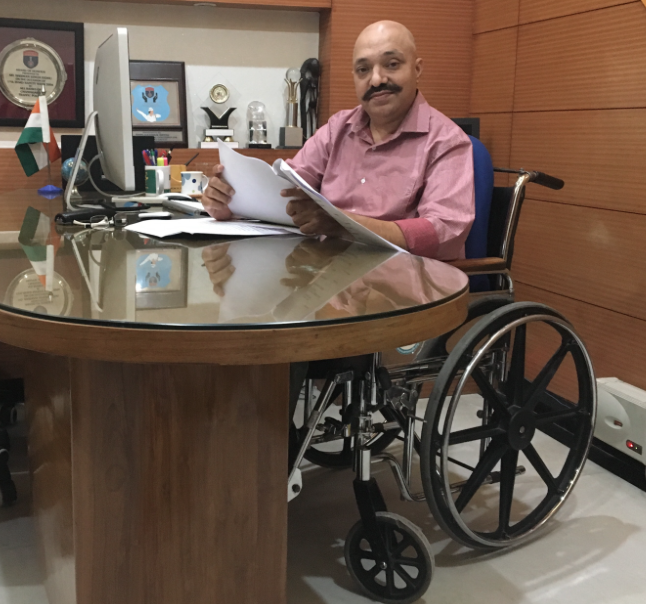 Under the program, the Indian government has already trained 4,624 traffic officials in road safety capacity-building, 6,000 commercial vehicle drivers, and over 5,000 university students across more than 64 cities in 17 states.