Indian Agrarian Crisis: Farmers Demand Healthy Resolution
March 21, 2013 12:36 pm Last Updated: April 3, 2013 7:59 am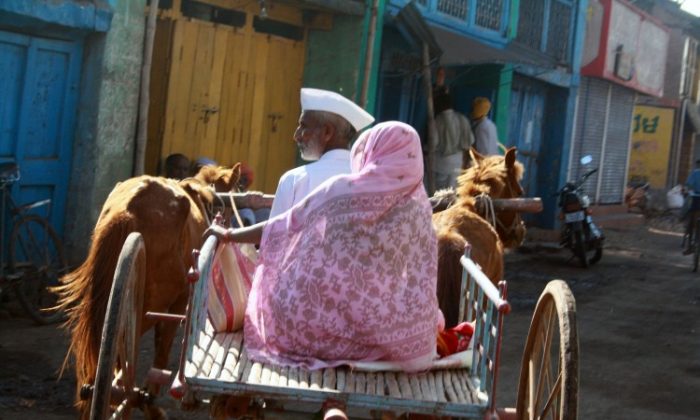 Thousands of farmers from 15 Indian states gathered in New Delhi, for a week long protest from March 18–22, demanding intervention from the government to resolve the farm crisis in the country.
The farmers protested on land acquisition, falling incomes, new legal frameworks threatening farm livelihoods and food sovereignty, and exploitation by new farm technology in the country. 
In a report by an environment and science magazine, Down To Earth, Naresh Tikait, the chairperson of Indian Farmers Union (Bhartiya Kisan Union), said that millions of Indian food producers are being forced to abandon agriculture and leave the villages in search of insecure, unavailable jobs, while some are even pushed to suicide by dire circumstances. 
"Is this a sensible route in an age of a deep environmental crisis, when thousands are dying of hunger and need a secure livelihood? If the Indian government continues to promote unharnessed industrialization and elite consumerism, where will the water and electricity come from for such large industrial projects and what will be the impact on Nature and the poor?," he said, according to the report. 
Tikait worried that at the current suicidal rate there will be only a small number of farmers left in the country in the near future. 
According to a report by New York University School of Law, more than a quarter of a million Indian farmers have committed suicide in the last 16 years—the largest wave of recorded suicides in human history. This means that every thirty minutes one farmer commits suicide in India.
The protesters at New Delhi included farmers from the Indian Coordination Committee of Farmers' Movements, a conglomeration of farmers groups from across country, and the Karnataka Farmers Movement The gathering was also joined by the National Alliance of People's Movements (NAPM).
NAPM defends the access of Indian people to land, water, forest and seeds – the most important resources of agrarian communities, and the source of food and livelihood for most Indians. 
Key demands made by the protesters:
– No Land Acquisition, but a demand for land rights 
– Assured income for farmers through Farmers' Income Guarantee Act of India and Farmers — Income Commission
– Immediate measures and interventions to stop farmers suicides
– Scrap new legal frameworks that threaten farm livelihoods and food sovereignty
– Promotion of ecologically sustainable agro-technologies, promoting agro-chemicals and agro-ecology rather than genetically modified crops
– Ban on projects that exploit water and divert it from farming to infrastructure, recreational and thermal power projects
– Uphold Indian communities seed sovereignty
In India, where almost 60 percent of the population is directly or indirectly reliant on agriculture, correct and supportive government polices can increase farmers' capacity to feed the entire country with healthy, nutritious, and locally produced food.