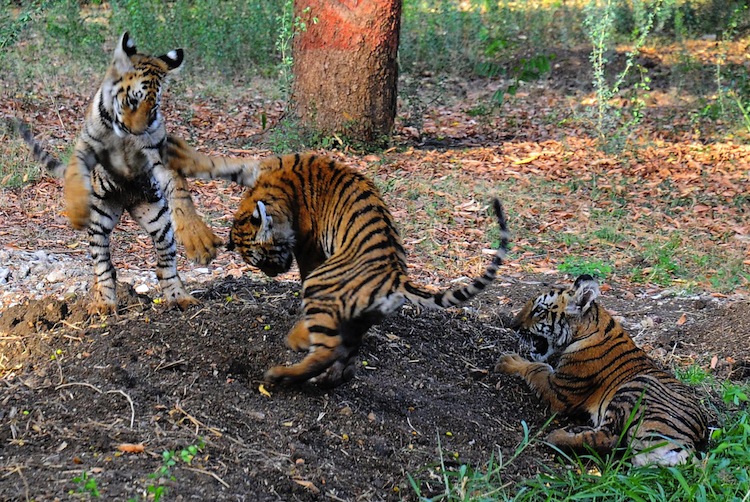 A western Indian state said it will allow forest guards to shoot on sight poachers and hunters of tigers, elephants, and other exotic animals, it was reported.
Patangrao Kadam, the country's forest minister, said all forest divisions in 
are allowing rangers to shoot poachers.
"The death caused by preventive shooting will not be treated as offence under the Indian Penal Code. We have made a legal provision to safeguard our staff from any excesses by so-called human right activists," he was quoted as saying by the Hindustan Times.
In the past two weeks, poachers have killed two tigers and another trapped tiger was rescued by forest workers, the newspaper reported.
"If the staff spots poachers committing an offense, they have been given orders to shoot on sight. They should sound a warning asking them to surrender, however if the poachers fail to do so, they should be shot," Padam said, according to the Indian Express.
More than 500 new forest guards will be recruited in the near future to ward off poaching, according to Kadam, NDTV reported.
In all, India has around half of the world's estimated 3,200 tigers in a number of wildlife reserves, but illegal poaching remains a threat to its population. Tiger parts are smuggled to China and are used in Chinese medicine, netting high prices on the black market.
Maharashtra state has about 169 tigers and the majority are located in three forest reserves.
The Epoch Times publishes in 35 countries and in 19 languages. Subscribe to our e-newsletter.

Click www.ept.ms/ccp-crisis to read about the most recent developments in the ongoing crisis within the Chinese communist regime. In this special topic, we provide readers with the necessary context to understand the situation. Get the RSS feed. Get the new interactive Timeline of Events. Who are the Major Players?