India reported its highest leap so far in the country's COVID-19 death toll after adding more than 2,000 fatalities, reaching a total of 11,903 deaths on Wednesday.
The large increase came after two Indian states revised their death tolls and included 1,672 unreported fatalities. Of the 2,003 newly added deaths, 331 were reported in the last 24 hours.
India's second most populous state Maharashtra revised its toll up by 862 to 3,165 because of unspecified accounting "discrepancies," local news outlets reported. India's capital Delhi saw a record jump of more than 400 deaths, taking its total to more than 1,800.
"The sudden surge in deaths is based on entry of data by the states. Maharashtra and Delhi have reconciled data from previous days," a Health Ministry official said.
The Health Ministry of India reported 10,974 new CCP virus cases for a total of 354,065 on Wednesday. Currently, there are a total of 155,227 active cases, while 186,934 people have recovered from the highly contagious virus.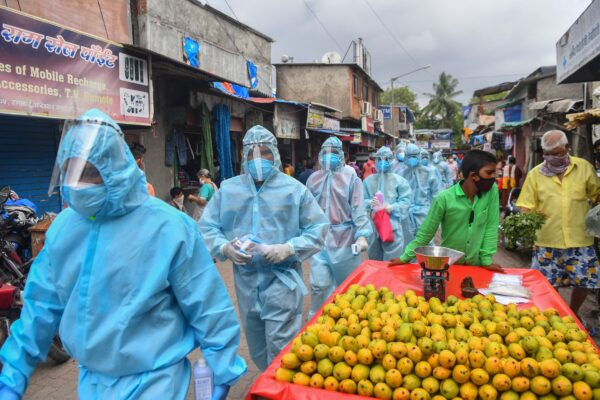 India has been reporting some 10,000 new infections and more than 300 deaths each day over the last two weeks. The previously unreported deaths have driven India's fatality rate from 2.9 percent to 3.4 percent.
Earlier, health experts had warned that India was under-counting fatalities as some states used different criteria. Like elsewhere, the actual numbers are thought to be higher as testing remains limited.
The pandemic is hitting India's densely populated areas hard and following the large spike in COVID-19 cases in Chennai and certain parts of neighboring district Chengalpattu, Chief Minister Edappadi K. Palaniswami announced a further 12-day "complete lockdown" on Monday, The Hindu reported.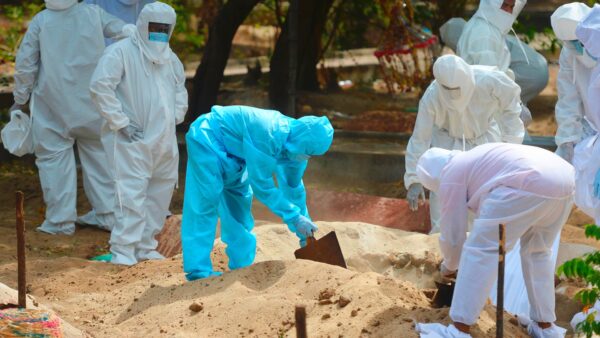 The new lockdown rules will go into effect from June 19 and last until June 30. Certain essential supplies and services like grocery stores and petrol stations will be allowed to function between 6 a.m. and 2 p.m. by maintaining physical distancing norms, officials said.
"The general public are advised to buy essential supplies without using their vehicles and from stores that are located within 2 kilometers [1.2 miles] from their residences," Palaniswami said.
Following the news of the continuing COVID-19 pandemic in India, Germany warned its nationals to consider leaving the country because of growing health risks, Daily Sabah reported.
Ministers for Foreign Affairs in Germany sent a message to nationals in India, recommending German nationals and their families to "seriously consider whether a temporary return to Germany or another country with an assured health care system makes sense."
"Unlike in Europe, case numbers are still rising strongly. This increases considerably the risk of infection," the note added.
The Associated Press contributed to this report.