Healthcare workers in India should use hydroxychloroquine, a drug used to treat malaria, to prevent contracting the new COVID-19 disease, its national task force for the disease said.
The task force recommended healthcare workers involved in the care of confirmed or suspected cases of COVID-19 take hydroxychloroquine, as well another group at high risk of contracting the new illness: asymptomatic household contacts of confirmed cases.
COVID-19 is caused by the novel coronavirus, which The Epoch Times refers to as the CCP virus because the Chinese Communist Party's coverup and mishandling allowed the virus to spread throughout China and create a global pandemic.
The recommendation (pdf) was to use the drug as a prophylaxis, defined as an action taken to prevent disease, especially by specified means or against a specified disease.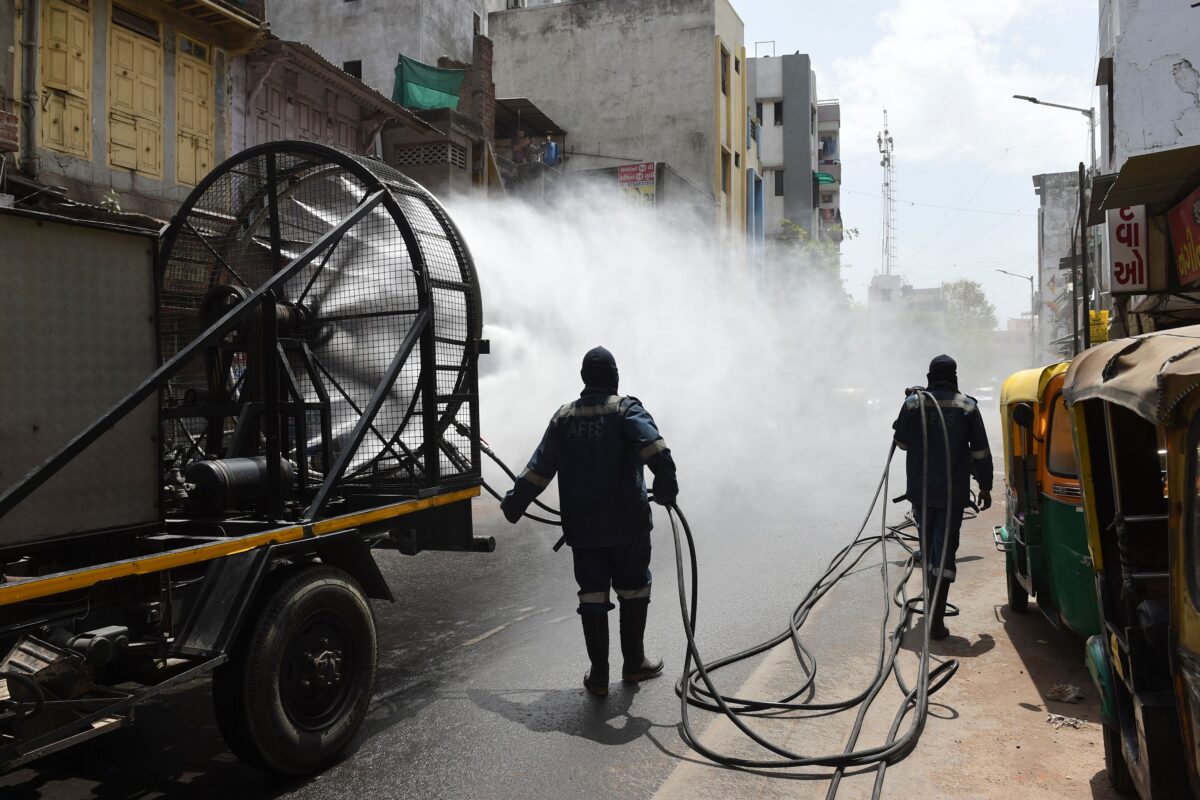 Healthcare workers who take the drug shouldn't have a "sense of false security" and should still follow all other prescribed health measures, such as frequently washing hands and donning personal protective gear, authorities said. The drug should also only be doled out by doctors through prescriptions.
Hydroxychloroquine was found in a small French study to successfully treat COVID-19 and has shown efficacy against the CCP virus in laboratories in China, where the virus first emerged last year. Hydroxychloroquine is one of several drugs being given to some patients in the United States.
Multiple trials are underway in America and elsewhere to study how effective the drug can be against COVID-19 and some health officials have warned that the treatment has not been proven yet.
The U.S. Food and Drug Administration granted an exception to Ipca Laboratories, based in India, in recent days to let it ship hydroxychloroquine tablets to the United States, the company said (pdf).
Shortages of hydroxychloroquine and a related drug, chloroquine, have been reported as both are used in some areas in COVID-19 patients. Several companies said they were boosting production of the drugs to try to meet increased demand.