NEW DELHI—New Delhi hosted an eight-nation security dialogue on Nov. 10 to firm up regional cooperation against rising terrorism, radicalization, and drug trafficking in Afghanistan, as well as the need for humanitarian assistance, since the Taliban retook power.
The regional meeting, led by Indian national security adviser Ajit Doval, was attended by his counterparts from Iran, Kazakhstan, Kyrgyzstan, Russia, Tajikistan, Turkmenistan, and Uzbekistan. Pakistan and China didn't attend.
The participants discussed the evolving situation in Afghanistan and its regional and global ramifications. The group issued the so-called Delhi Declaration, which, among other things, supports the fundamental rights of women, children, and minorities in Afghanistan.
Indian Prime Minister Narendra Modi emphasized four points related to Afghanistan, according to a statement by India's Ministry of External Affairs on Nov. 10.
Modi noted "the need for an inclusive government; a zero-tolerance stance about Afghan territory being used by terrorist groups; a strategy to counter trafficking of drugs and arms from Afghanistan; and addressing the increasingly critical humanitarian crisis in Afghanistan," according to the statement.
Strategic and foreign policy analysts told The Epoch Times that the Delhi Declaration highlights the emerging geopolitics in the region since the Taliban took over Kabul.
"This is the second Delhi declaration in two years—the last time was in 2019. This declaration reaffirms what India has long sought, an Afghanistan that isn't used for terrorism, and provision of developmental assistance," Aparna Pande, the director of the Initiative on the Future of India and South Asia at the Washington-based Hudson Institute, told The Epoch Times in an email.
"The presence of the central Asian countries, Russia, and Iran demonstrate India's clout in the region and acknowledgment of its role in Afghanistan and its future. The absence of both China and Pakistan shows a growing convergence between their policies on Afghanistan."
Harsh V. Pant, the director of the strategic studies program of the Delhi-based Observers Research Foundation, told The Epoch Times: "Multiple challenges emanating from Afghanistan after the takeover by the Taliban require a comprehensive regional response and a new security architecture. No single regional state is in a position to deal with problems such as violent extremism, radicalization, porous borders, and drug trafficking on its own. Regional coordination is needed and, for that, security agencies across borders will have to work together."
The Indian government grasps Afghanistan's issues and their complexities "maybe better than any government in the world," according to Michael Johns, who was an influential advocate for U.S. aid to the Afghan resistance forces of Ahmad Shah Massoud during the Soviet occupation and later served as a White House presidential speechwriter to President George H.W. Bush and in other governmental and non-governmental capacities.
"They are approaching Afghanistan with goodwill, which is admirable and appropriate. The Modi government is the one member of this NSA group that, as I see it, is prepared to do the right thing in Afghanistan because their goals are largely the same as those of the Afghans: stability, human rights, representative government, and sovereignty," said Johns, who said there are other countries, such as China, Pakistan, and Russia, whose policies differ on the matter.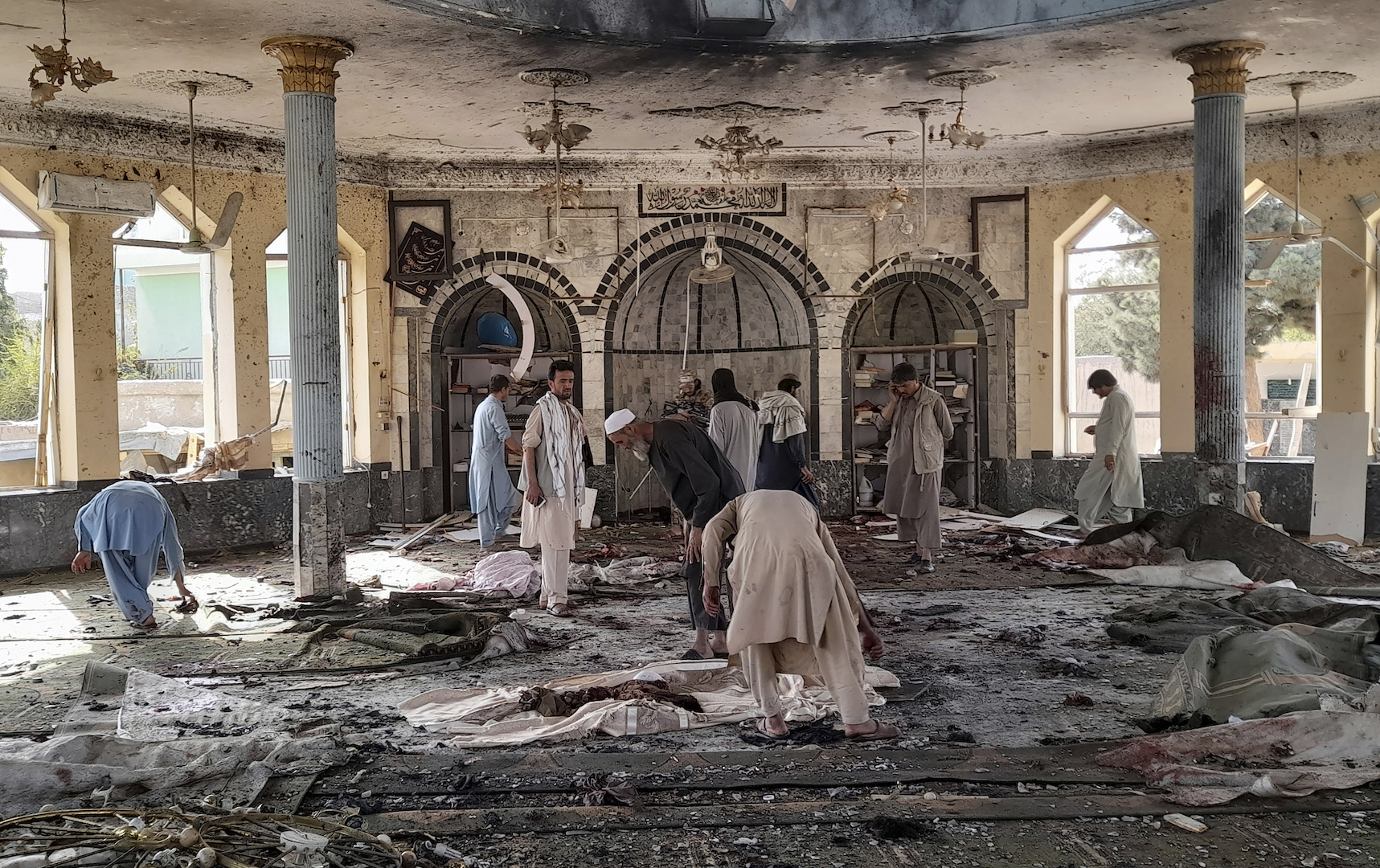 Looming Crisis and Geopolitics
Experts say the crisis inside Afghanistan and the overall terrorism situation in the region are worsening, because of persisting rivalries between various regional powers and their diverging agendas in Afghanistan.
Ahmad Rashid Salim, a doctoral fellow at the University of California–Berkeley who researches and teaches on topics in the fields of Islamic studies, Farsi literature, and Afghanistan, told The Epoch Times that the Delhi declaration is a welcome step and includes key considerations, but it doesn't clarify what happens if the issues persist and/or worsen.
"The crisis in Afghanistan requires regional and global powers to wake up from their slumber and realize that a catastrophe is imminent. What tangible actions will be taken to enable the millions at the risk of starvation and without adequate resources for Afghanistan's grueling winter to survive?" said Salim, who also is a best-selling author of Afghan origin, and a community leader.
He said that the U.S. administration is closing its eyes and wishing the disaster to pass while the Taliban are committing heinous crimes that include extrajudicial killings, ethnic cleansing, denying women the right to work and education, bringing Afghanistan's free press to a stop, and major corruption.
"The crisis in Afghanistan requires short and long-term commitments backed by a willingness to act," Salim said.
Hamid Bahrami, a Glasgow-based foreign policy analyst, told the Epoch Times that similar events to the Delhi meeting have recently occurred in Moscow and Tehran.
"First, such events will not have tangible results as those who participated and those who did not, are all rivals," he said.
Bahrami was pointing at Pakistan and China. Even as Pakistan last week outrightly refused to attend the meeting, its national security adviser, Moeed Yusuf, called India a "spoiler" and not a "peacemaker" in Afghanistan. Meanwhile, China declined to participate due to "scheduling issues," but said it's open to multilateral and bilateral discussion with India on Afghanistan.
Pakistan on Nov. 11 hosted a meeting that brought together senior diplomats from China, Russia, and the United States to discuss Afghanistan. Al Jazeera reported that Taliban Foreign Minister Amir Khan Muttaqi was present in Islamabad but didn't attend the meeting.
"The absence of an actor inside Afghanistan is also another sign of failure of such events," said Bahrami.
Meanwhile, Satoru Nagao, a non-resident fellow with the Hudson Institute, said a Taliban–Pakistan–China alliance appears to be developing. He told the Epoch Times in a text message that this month, 45 tons of pine nuts were exported to Shanghai from Kabul by air.
"This is the first export from Taliban-controlled Afghanistan to China. Therefore, the Taliban–Pakistan–China alliance is not just a simulation," Nagao said. "There's a possibility that it will really happen. India needs to prepare for such a scenario."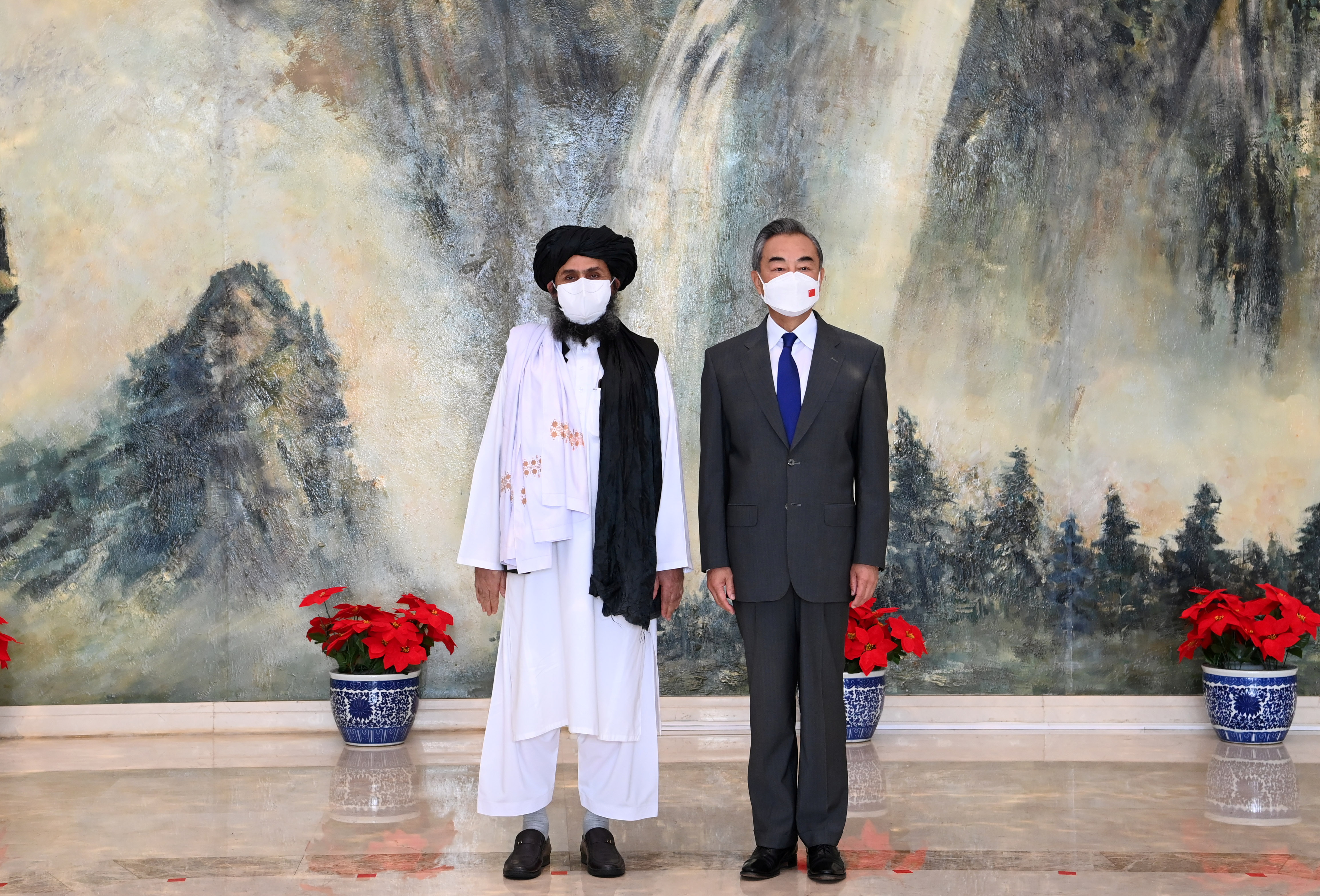 The Legitimacy of Taliban Rule
While various regional meetings are happening on the Afghanistan issue, no country, including China and Pakistan, has yet recognized the Taliban regime as the legitimate government. Experts said regional powers are watching how the overall situation evolves vis-a-vis the group's agendas and policies on Afghanistan.
Bahrami said that "Pakistan's interests will be at risk if the Taliban fails to get Afghans' support, which will likely happen." He added that any Pakistan initiative won't be "successful" because of its "rivalry" with India and Iran.
Salim said the Taliban doesn't represent the will of the Afghan people and is an "existential threat" to Afghans, to the region as well as the world.
"Afghanistan has already turned into an epicenter for terrorists, as well as the world's worst humanitarian crisis—all in the span of three months. 95 percent of the country is at risk of starvation. unimaginable horrors will unfold. We need bold action from the international community and citizens of consciousness to prevent it," he said.
Johns said the Taliban have no legal basis to rule and the "Afghan interim government, led by former First Vice President Amrullah Saleh, needs to be publicly recognized and the constitutional electoral process for a new presidential election established."
Meanwhile, Taliban spokesperson Suhail Shaheen told the Indian TV station News18 following the Delhi declaration that it sees the meeting as positive and wants economic projects to start. When questioned about Pakistan's absence from the gathering, Shaheen said it's for the "country to decide its position."