A seaport in Iran that's being developed by the Indian government has been granted an exemption from new U.S. sanctions against Iranian oil exports.
That is because the port, according to expert analysts, is part of India's maritime strategy to counter China's growing influence in the Indian Ocean.
The U.S. government re-imposed sanctions on Iranian oil exports on Nov. 5, according to Reuters, in an effort to force Tehran to give up its nuclear ambitions and ballistic-missile program. The sanctions are also a punitive measure in response to Iran's support of militant proxies in a number of Middle Eastern countries, such as Syria and Lebanon.
Nine countries have been granted waivers by the U.S. government so they can continue buying Iranian oil: Italy, Greece, Turkey, China, South Korea, Japan, China, Taiwan, Afghanistan, and India.
The Iranian seaport of Chabahar, located in southeastern Iran on the Gulf of Oman, also has been exempted by the Trump administration, according to Reuters, allowing India to continue the port's development, which includes constructing a railway line running from the port to Afghanistan.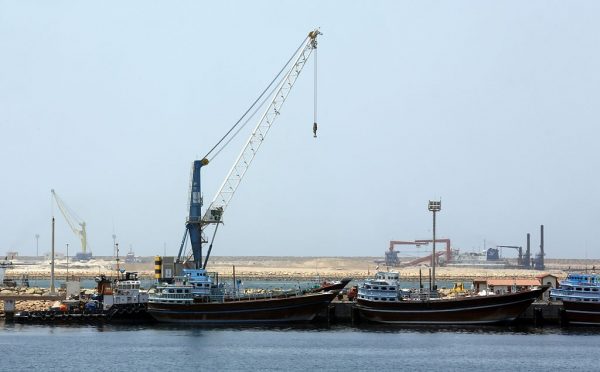 If the sanctions weren't waived, India—a key U.S. ally in the region—would have a hard time securing financing for the port's development. Furthermore, Chinese investors who earlier expressed interest in the port would be able to step in.
The importance of Chabahar was highlighted during a regional conference in New Delhi on Nov. 1, when Indian Foreign Secretary Vijay Gokhale spoke about the port as part of India's Indo-Pacific strategy.
"We are also seeking to develop the Chabahar Port as a gateway for onward connectivity to and from Afghanistan and Central Asia," Gokhale said, according to English-language daily newspaper The Economic Times.
At the same conference, Gokhale contrasted India's construction efforts with China's "One Belt, One Road" (OBOR, also known as Belt and Road) initiative, which is Beijing's bid to increase geopolitical influence by establishing trades routes linking China, Southeast Asia, Africa, Europe, and Latin America—according to a separate article by The Economic Times. China has chiefly advanced its efforts by funding infrastructure projects in partnering countries.
"Connectivity efforts in the region must be based on principles of economic viability and financial responsibility. They should promote economic activity and not place nations under irredeemable debt burden," Gokhale said, referring to growing international criticism that OBOR-partnering countries have become saddled with massive debts owed to China.
Sri Lanka and the Maldives are among countries with poor financial stability because of taking out large loans from Chinese banks to finance OBOR projects.
India's Plan to Counter China
In fact, the Chabahar port is part of India's plan to counter China's "string of pearls": a geopolitical concept developed by Beijing, referring to a network of Chinese military and economic relationships in the Indian Ocean.
Chabahar is one among several strategic points in the Indian Ocean that India has devised to counter China's growing influence, according to an editorial published by news site EurAsian Times on Nov. 11.
For India, its own "string of pearls" consists of seaports and other maritime agreements that India has with nations that include Djibouti, the Republic of Seychelles near East Africa, Oman, Madagascar, Japan, Vietnam, and Singapore, as well as the Andaman and Nicobar Islands, a union territory of India.
With Iran's Chabahar port, India may bypass Pakistan to trade with Afghanistan directly, according to EurAsian Times. The port is also strategically located less than 100 nautical miles away from the Pakistan port of Gwadar, which has served as a key part of China's economic investments in Pakistan.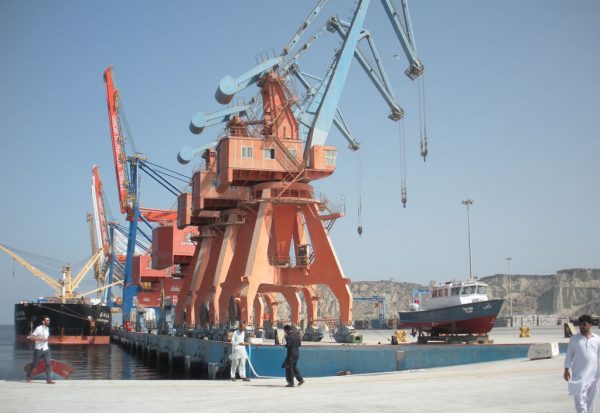 Gwadar is within the China-Pakistan Economic Corridor (CPEC) devised by Beijing, which runs through disputed territory in the Kashmir region. Beijing wants to use CPEC as an alternative land-based trade route. Historically, China has relied on the Strait of Malacca in order to ship its energy imports. In order to prevent vulnerability risks from such heavy dependence, China has been seeking alternative routes.
The Chabahar port would put a check on the neighboring Gwadar port.
Pakistan's external debt has soared to a record $91.8 billion, $19 billion of which is owed to China. Islamabad is now in the process of seeking a bailout from the International Monetary Fund (IMF).
India's Alliances
Two separate India agreements—a naval pact with Oman for the Duqm port, allowing access for the Indian navy, and a maritime information sharing agreement with France, which, in part, allows India access to surveillance information from French territories, such as military bases in the United Arab Emirates and Djibouti—are "countering China's belligerence and global presence in the region," according to EurAsian Times.
India also has a naval cooperation agreement with Indonesia's Sabang port, located, importantly, at the entrance of the Strait of Malacca, that was signed in May, according to Indian English-language daily newspaper Hindustan Times. According to EurAsian Times, India's presence would threaten China's economic and energy security, given its reliance on the Strait of Malacca.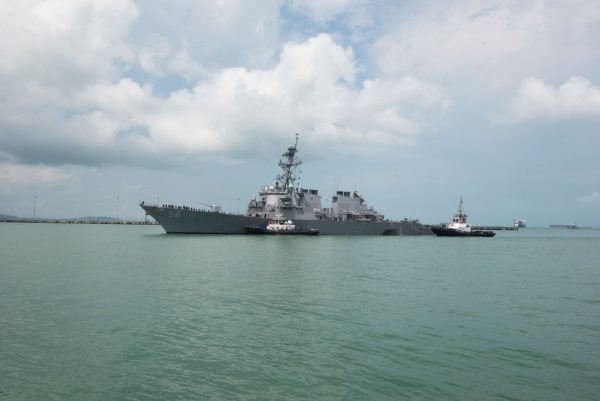 Additionally, a pact with Singapore's Changi Naval Base to allow refueling and logistical support for India's navy is a "significant pivot for New Delhi in Southeast Asia," according to EurAsian Times. The naval pact was inked in November 2017.
The access to Singapore's naval base would allow New Delhi greater interaction with ASEAN (Association of Southeast Asian Nations) member countries, according to a November 2017 editorial by the Tokyo-based foreign policy magazine The Diplomat.
China's Bid
In the Indian Ocean, China has steadily taken control of several seaports through leases: Pakistan's Gwadar port for 40 years, beginning in 2015; Burma's Kyaukpyu Port for 50 years, beginning in 2015; Djibouti's Obock Port for 10 years, beginning in 2016; Maldives' Feydhoo Finolhu Port for 50 years, beginning in 2017; and Sri Lanka's Hambantota Port for 99 years, according to a September report by Sweden-based Stockholm International Peace Research Institute (SIPRI).
Meanwhile, China is rapidly expanding its military base in Djibouti, according to an analysis published in September by Indian news outlet The Print.
China recently established a foothold with another seaport in the region. Beijing and Burma inked a $1.3 billion deal under OBOR to develop the latter's Kyaukpyu port on the Bay of Bengal, located in the northeastern area of the Indian Ocean region, according to a Nov. 8 report by Chinese state-run media the Global Times.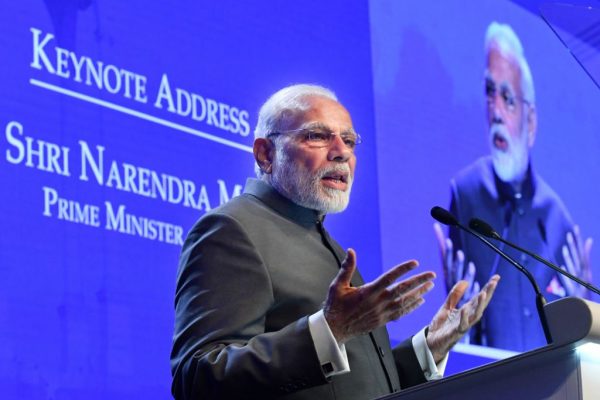 Indian Prime Minister Narendra Modi has made its clear that India's regional strategy is to prevent China from developing as aggressively as it has in the South China Sea—where it has built artificial islands outfitted with military bases and equipment.
"We will promote a democratic and rules-based international order in which all nations, small and large, count as equal and sovereign," Modi said at the annual Shangri-La Dialogue defense conference on June 1. "We will work with others to keep our seas, space, and airways free and open."
Indian English-language newspaper The Free Press Journal published an editorial on June 5, noting that while Modi didn't mention China by name, "the PM left no one in doubt who he was referring to when he said the Indo-Pacific should not be perceived as a 'club of limited members.'"