NEW DELHI—India and China have agreed to pull back their troops from the Pangong Tso lake along their disputed border in the western Himalayas after a 10-month military standoff, Indian Defence Minister Rajnath Singh told that nation's upper house of Parliament on Feb. 11.
"The implementation of this agreement will substantially restore the situation to that existing prior to commencement of the standoff last year," Singh said.
Bilateral relations between the neighboring countries have deteriorated since a bloody clash in the Galwan valley on June 15, 2020. That created an intense military standoff along the de facto border in the Ladakh area, particularly at the lake, two-thirds of which sits in China-controlled territory.
Following last month's ninth round of high-level military talks, troops from both sides began to pull back from the lake on Feb. 10; Singh said the disengagement would be completed in 48 hours.
"We hope the steps will eventually lead to the restoration of the status quo. I want to remind the House that we have not lost anything," he said.
The sides will also remove all the military structures built after April 2020 and patrolling will be suspended. The patrolling will be resumed after the two countries reach an agreement subsequent to high-level military and diplomatic talks, said Singh, who applauded the Indian army for its efforts.
"Our nation will always remember the sacrifices made by our brave soldiers, which have been the foundation of this disengagement at Pangong Tso Lake," he said.
Retired Maj. Gen. G.G. Diwedi, who has served in Ladakh and had also served as India's Defense Attache in China, North Korea, and Mongolia for three years, told The Epoch Times that Pangong Tso lake is of immense strategic value because it's an avenue through which military forces move toward Chishul Bowl and Leh, the capital of Ladakh. He emphasized that disengagement means many things.
"It is a complex and tedious process, involves pulling back troops and equipment deployed, as per preset time frame, supervised through verification mechanism," he said. "In case the April 20 status quo is restored, it will definitely mean success for India."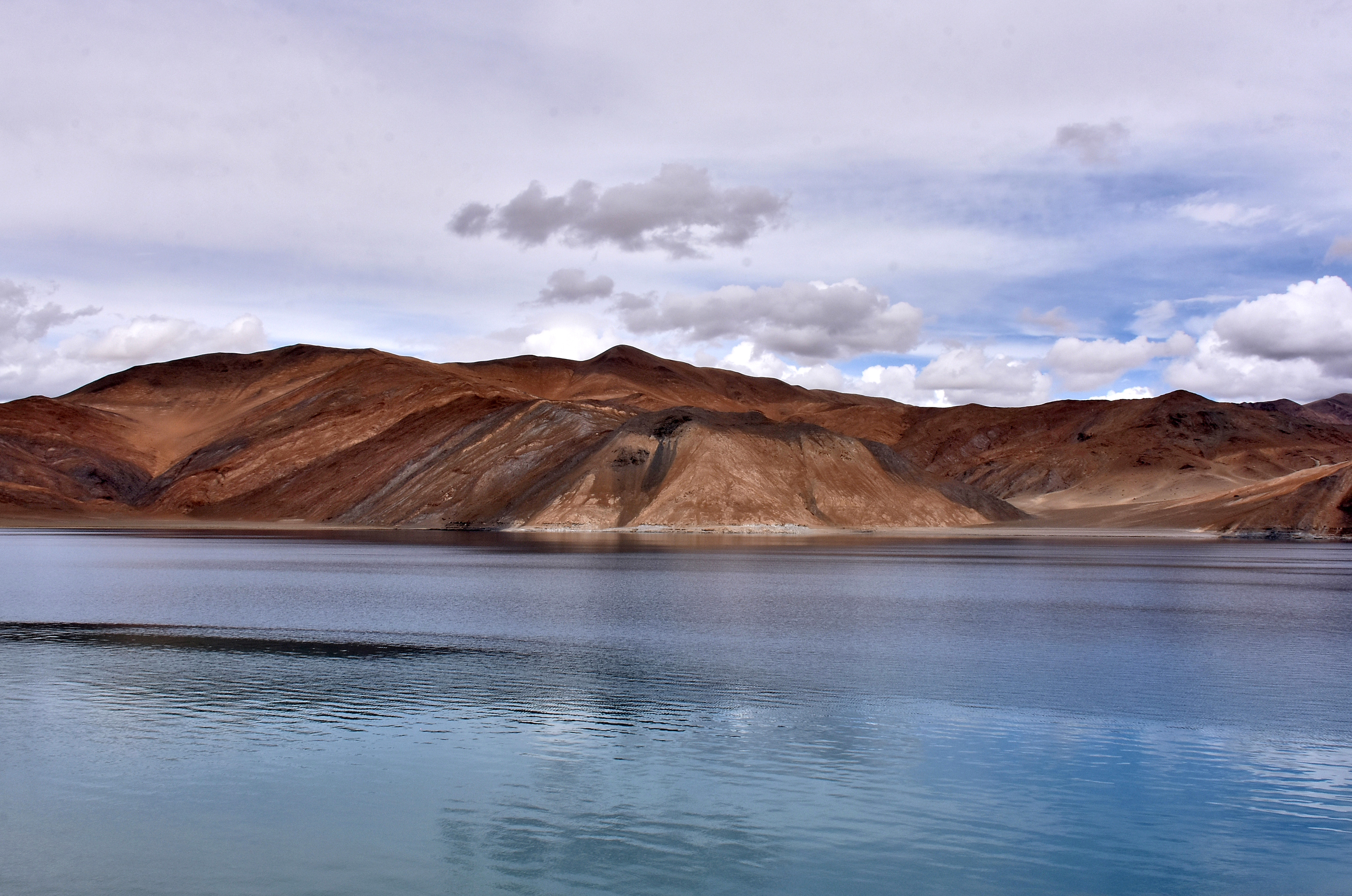 Experts Warn India
Dr. Satoru Nagao, a non-resident fellow at Hudson Institute–Washington, D.C. told The Epoch Times that the tensions are most likely called off only temporarily.
"China will negotiate with India and ease the tension temporarily. However, in spring, the condition will be set for China to restart their provocation," said Nagao, whose primary area of research is the security cooperation between India, China, and the United States.
Nagao said the winter session is extremely cold in the Ladakh sector where temperatures ranged on Feb. 11 from minus 4 degrees Celsius (about 25 degrees Fahrenheit) to minus 17 degrees Celsius (1.4 degrees Fahrenheit).
"Before the next round of provocation, China wants their soldiers to take a rest," he said, while explaining the disengagement operations.
Retired Lt. Gen. Kamal Davar, the first director general of India's Defence Intelligence Agency and a former deputy chief of the Integrated Defence Staff, warned that India should be cautious.
"India has to remain consistently assertive and not fall prey to the machinations of the wily Chinese," said Davar, a former general commanding officer of the Indian forces in Ladakh.
"We must stick to our stand of Chinese pullback to pre-April 2020 positions. They have to vacate their transgressions in Depsang Plains, too," he said. The Depsang Plains, which are 239 miles north of the Pangong Tso lake, is another area of military concern.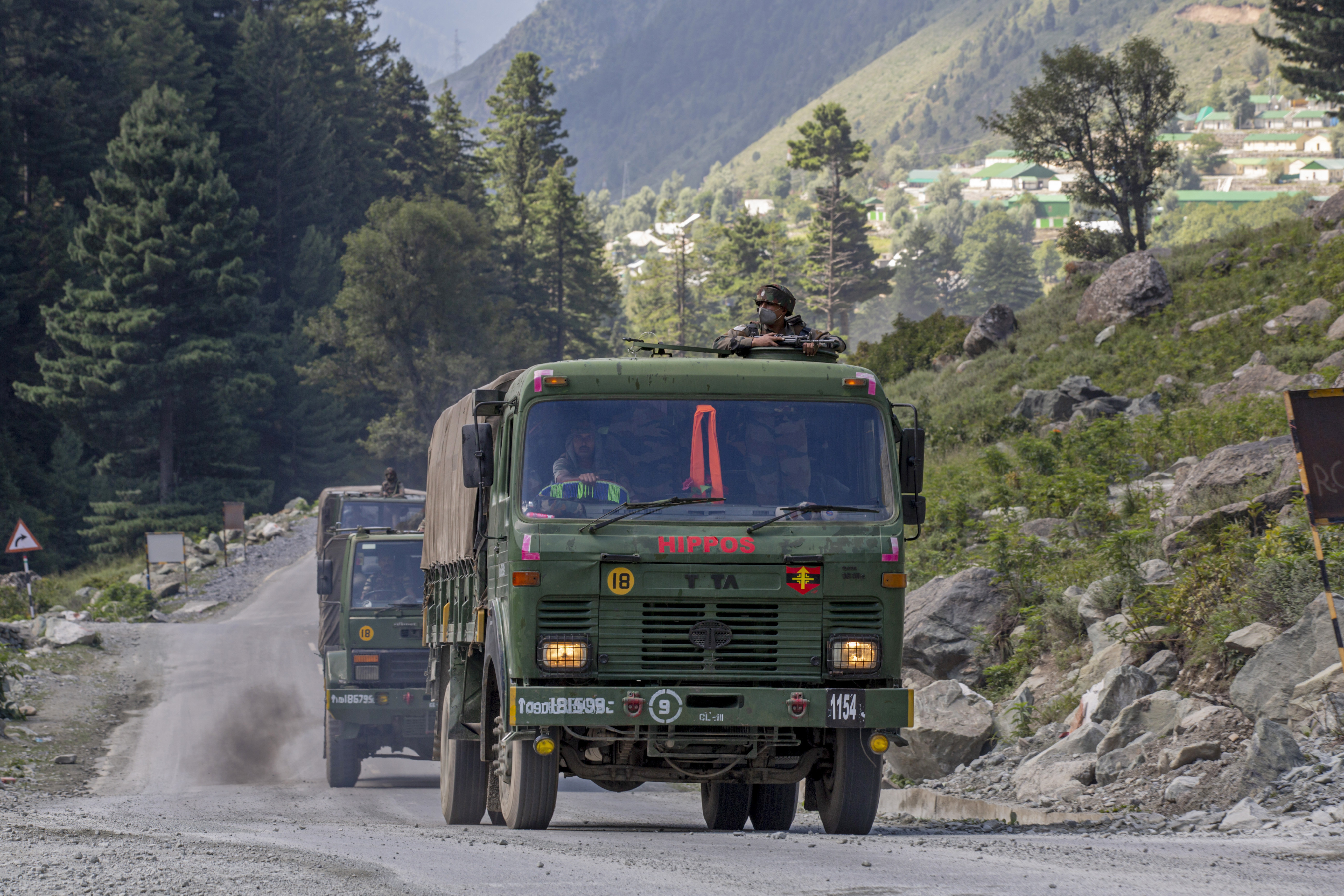 Global Matters of Geopolitics
China decided on military disengagement after observing U.S. President Joe Biden's recent responses to related geopolitical issues in the region, Nagao said.
"China is exploiting the situation of the U.S. transitioning from Trump to Biden," he said, noting that there are concerns about Biden's ability to continue a strong policy toward China.
"For example, if India and China clash like in June 2020, will the Biden administration clearly support India like the Trump administration?" Nagao asked.
Meanwhile, China is making its moves on the chessboard, he said.
"China is trying to persuade other countries by softening its stance and by easing the tension temporarily. However such kind of a stance doesn't mean a promise to stop [future] provocation," he said. "If China understands that Biden will not support India clearly, China can provoke its neighbor again, anytime."
The Tokyo-based expert referred to a Biden speech this month, in which he mentioned that "America is back."
"He mentioned Europe, Middle East, Afghanistan, and China, etc. But he didn't mention India, Southeast Asia, the Indo-Pacific, and QUAD, except for Burma. I understand from this remark that his idea is traditional American foreign policy," said Nagao.
By traditional foreign policy, Nagao suggests that the United States under Biden will focus more on Europe and the Middle East.
"In the near future, the Biden administration will adjust the situation and create a more updated edition of his foreign policy. But before that China will get a chance," he said.