Index on Censorship has become the latest free speech organisation to lambast the UK government's Online Safety Bill, describing it as "catastrophic."
The draft bill aims to protect adults and children from both illegal and legal "harms" online, and has been described by both critics and supporters as the most ambitious attempt to regulate the internet in the free world.
It would empower broadcast regulator Ofcom to fine and even block tech companies for violating rules.
A report by Index on Censorship, published on June 23, echoes concerns of other organisations around regulating unspecified "harmful" (but legal) content.
According to the report, such measures would likely be challenged in the courts.
"The Government's bill is catastrophic for freedom of speech," Ruth Smeeth, Chief Executive at Index on Censorship said in a statement. "It's [sic] plan to force tech platforms to delete 'harmful' content or face big fines will lead to many legal posts being deleted."
Forced to Delete Evidence of Crimes
Index on Censorship laud the bill's aim of ensuring platforms remove illegal images of child sexual abuse, terrorist material, and content that incites racial hatred and violence. However, they say the bill will perversely make it harder for law enforcement to properly hold online abusers accountable.
"Dictators around the world will be taking notes," said Smeeth. "As someone who has experienced online abuse, I am dismayed that the bill would force platforms to delete offending comments. These comments are vital evidence for law enforcement and will make it harder for the authorities to catch people who actually break the law."
Index on Censorship was joined by senior back-bencher MP David Davis for the launch of a campaign called "Legal to say. Legal to type."
"Lobby groups will be able to push social networks to take down content they view as not politically correct, even though the content is legal," said Davis in a statement. "The idea we should force Silicon Valley companies to police Briton's speech online, seems out of Orwell's 1984, and is not what our voters expect of us."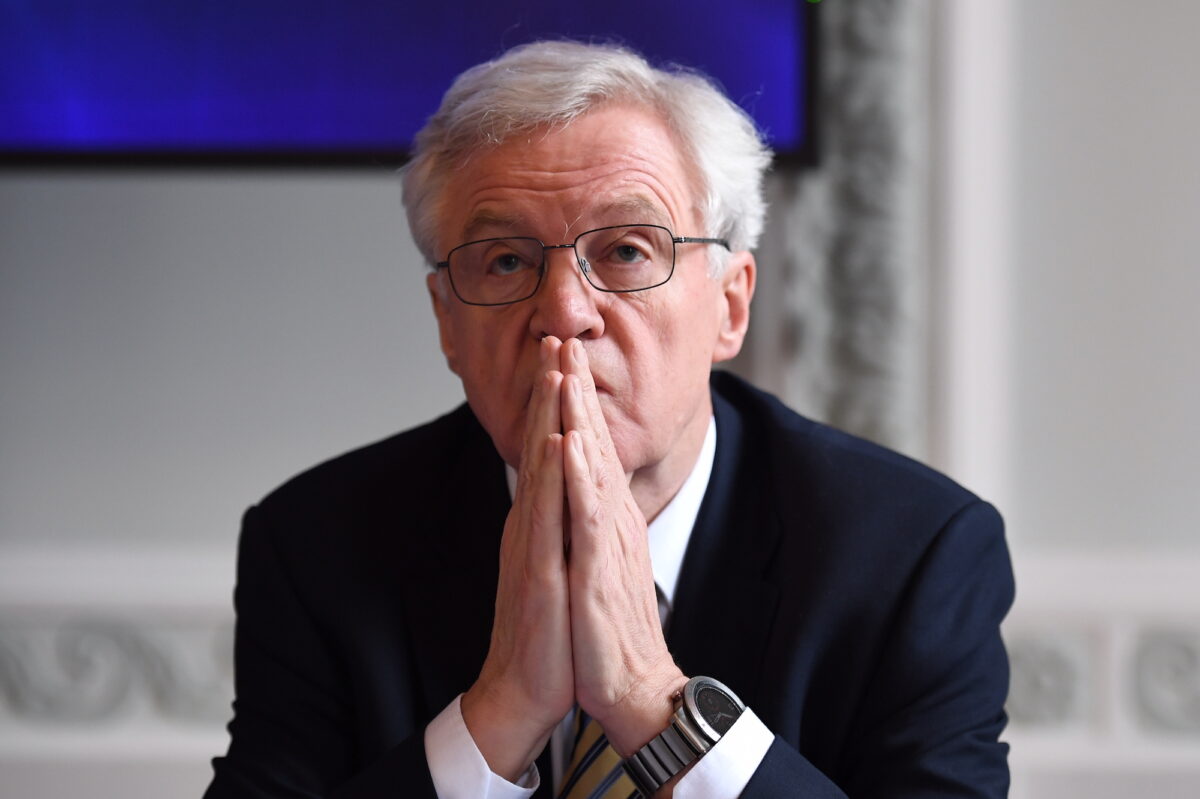 Similar concerns have been raised by other think tanks, including the Institute for Economic Affairs, Big Brother Watch, Open Rights Group, the Adam Smith Institute, and the Free Speech Union.
Some other organisations—including the NSPCC and one Lords committee—say that the bill does not go far enough in protecting children.
Victoria Hewson of the free-market think tank, the Institute of Economic Affairs wrote a report about the Online Safety Bill last month.
She said that the definition of "harmful content" would be fleshed out by Ministers and by the regulator Ofcom.
"This is where we're expecting to see things like misinformation and disinformation being called harmful," she told NTD earlier this month.
This is likely to apply to what is deemed as public health information, she said. "So you can claim a harm there, even though as we have experienced in the past year or so, oftentimes things that are claimed to be disinformation turn out to be fair comment or useful challenges to prevailing wisdom."
Regulation of Private WhatsApp Messages
Then, she said, there's the question of whether the government's role should be to protect people from reading things that might upset them. "Part of living in a liberal democracy is that you read things that you disagree with, and that might challenge you, and that actually might even upset you."
Hewson thinks Ofcom already goes too far in its policing of TV broadcasts. The proposed internet regulation worries her even more she said, "because this is about individuals communicating with each other, including privately through messenger or through WhatsApp."
The law would also regulate what search engines can provide, she said.
Hewson said that appetite to regulate Big Tech has grown amongst many conservatives who believe that they are increasingly censored online. But she said reaching for solutions that conservatives in the United States have been calling for will likely backfire in the UK.
"A lot of the controversial things that digital platforms and social media are already doing, would actually be following certain regulations and codes of practice, certainly in the EU," she said. "The U.S. is different, because the U.S. benefits from constitutional protection for free speech. But unfortunately, we don't have such explicit protections in the UK, or indeed in the EU."

She said that more regulation doesn't necessarily wrest power away from companies like Facebook in the way people might hope.
"Facebook wants to be regulated, because regulations then become a barrier to entry, that allow them to preserve their dominant position against future competitors. This idea that it's a wild west of complete freedom is not true."
The government has not responded to specific criticisms of the draft bill which have emerged since it was published last month during the Queen's Speech.
The Department of Media Culture and Sport has not responded to a request for comment on the Index on Censorship Report at the time of publication.