Nigerian authorities are scrambling to avert a full-fledged sectarian war in Plateau state after mob violence left at least 31 people dead on Aug. 14 and 15.
On the morning of Aug. 14, five minibuses were attacked by a Christian mob and the more than 60 Muslim worshippers aboard were bludgeoned, killing 22, on the outskirts of Jos, the state capital. Mob violence in an apparent reprisal killed at least nine more people, believed to be Christians, on Aug. 15.
Emotions on both sides of the religious divide have been strained for weeks in the aftermath of massacres of Christian residents in rural areas near Jos, with no apparent intervention by the military, from July 31 to Aug. 2. The attackers were armed Muslim militia fighters who burned villages and killed any residents who couldn't flee.
Gov. Simon Lalong on Aug. 17 summoned religious and ethnic leaders in Plateau for talks over the tensions that have persisted since the night of Aug. 14, and forced a mass evacuation of students from campuses on the evening of Aug. 17.
The attack on Aug. 14 was the second attack by Christians on Muslims this month. On Aug. 7, 200 Christian militiamen attacked a Muslim town, marking a new development in the continuing sectarian strife in Nigeria, with Christians, who have endured years of attacks from Muslim radicals, going on the offensive.
The slayings in Jos recalled bloody street fights in September 2001 that claimed the lives of 1,000 people in the city.
Road Barricaded
In the incident on Aug. 14, the Muslim victims, all of them Fulani by ethnicity, were moving in the same direction as a funeral procession heading west to the town of Miango, where the Irigwe tribe had scheduled a solemn mass burial for six among 68 victims in Bassa County from mass killings at the beginning of the month.
The five minibuses were slowly moving in a convoy through a low-income neighborhood called Rukuba Road, returning to southwest Ondo State from a religious festival in northeast Bauchi State, according to police. In heavy traffic, the convoy of buses with the Muslims was more than a mile ahead of the marchers, according to eyewitnesses.
Trouble began when the Muslim group bogged down in gridlock during the funeral procession, and a crowd attacked them, said Suleiman Hassan, a broadcast journalist, who interviewed survivors.
"The crowd got suspicious and barricaded the road," Hassan told The Epoch Times by phone. "They ordered them to step out of the vans and started questioning them. Some [mourners] started beating them, and when some of them [victims] started running out of fear, the crowd started to attack with anything they could find."
Most of the victims died from blunt-trauma injuries from stones and clubs, and some showed knife cuts, Hassan said. On the other hand, more than 10 of them were saved by Christian residents, said Hassan, who is Muslim.
"Most of them ran into the houses of Christian residents in the neighborhood and were shielded. One of the Christian residents who smuggled some of the survivors in his [motorized] tricycle was attacked by the mob and the tricycle was shattered but he still escaped with them. They were all accompanied out to safety yesterday [Aug. 15]," he said.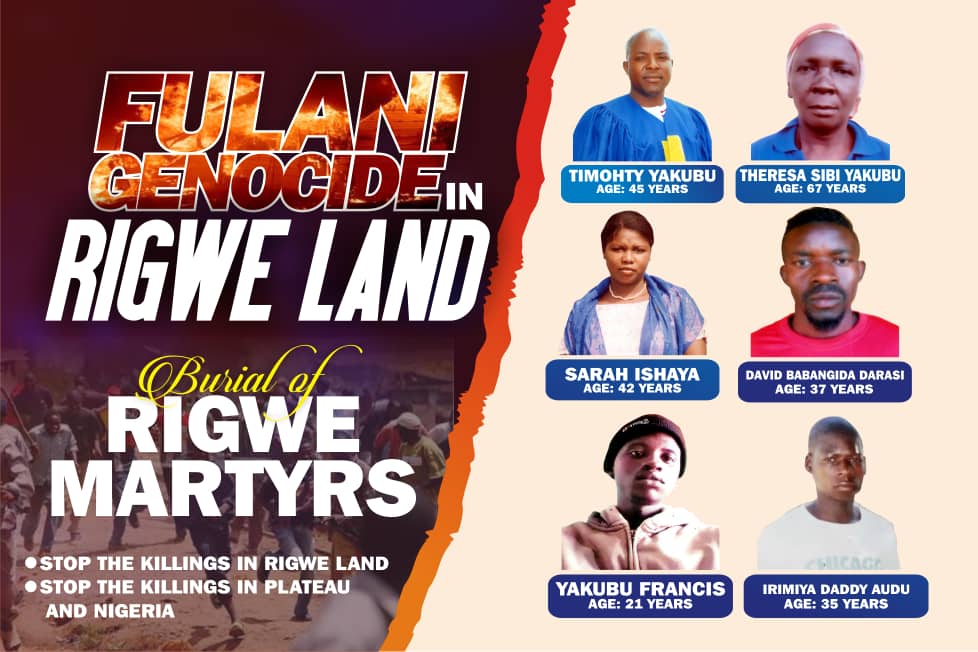 Special police units from the federal headquarters in the Nigerian capital of Abuja were deployed on Aug. 15 to investigate the crime and prevent further killings, according to Nigerian Inspector General of Police Usman Alkali. That didn't stop mob attacks, possibly in reprisal, for the next 24 hours in Muslim-dominated suburbs in the city, leading to the death of nine, according to an eyewitness.
A bus with 14 passengers aboard was attacked Aug. 15 near a university campus north of the city, leading to the death of a polytechnic student, Fwangmun Stephen Yakut. He was traveling to the state of Bauchi for a school graduation service along with two siblings; his sister, Shantel Stephen, was severely injured. She said the mob stopped the bus to find out whether the passengers were Christians, then barricaded the road they were on before battering them with stones and clubs.
At least nine Christians, most of them students at the University of Jos, were slain on Aug. 15.
A journalist who narrowly escaped a mob attack on Aug. 15, Nanyah Daman, said he counted nine bodies, mostly students, with bludgeon and knife injuries.
"At Yan Trailer area [Northeast Jos], I saw one corpse.
"Around ECWA Good News Church, in the Terminal area of the city [North Central Jos], three University students were attacked with woods and knives. At the entrance of Village Hostel [University of Jos, North-North Jos], a final-year medical student was stabbed while Doris Bitrus and one other student were mobbed and shot close to the Bauchi Road Main Campus of the University of Jos.
"One Fwangmun was killed along the road to Bauchi and there was one COCIN Church member that was killed and buried in a shallow grave around the Bauchi Road area," Daman said.
"The figures could be a lot higher, with about 30 students missing as we speak," Daman told The Epoch Times.
Officials imposed a 24-hour curfew "to allow security agencies maintain law and order and deal with those bent on causing chaos," according to a statement from Makut Macham, the press director to Gov. Lalong.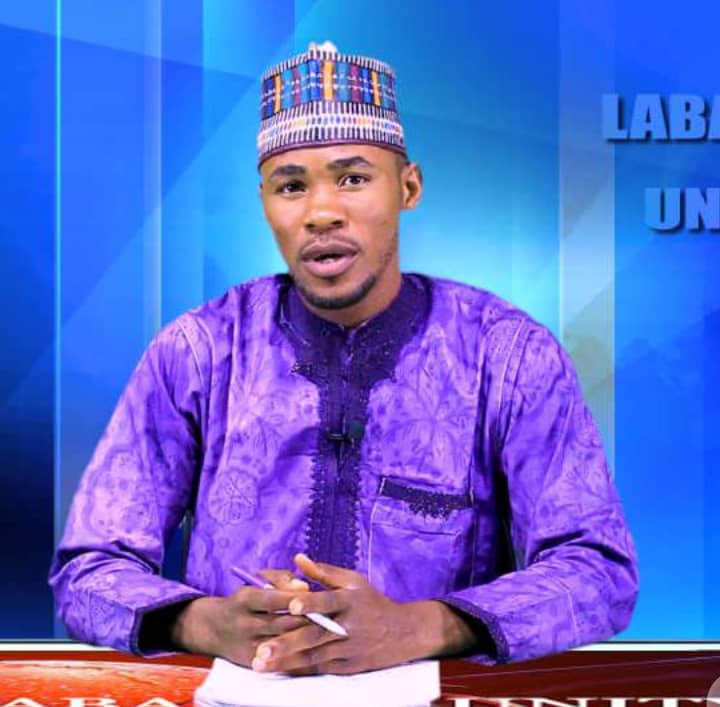 Dueling Accusations
The leader of the Fulani Muslims in Plateau state, Nura Mohammed, accused the mourning Christian tribe from Bassa of making a premeditated revenge attack.
"We know who our attackers are," Mohammed told The Epoch Times by phone. "It is the Irigwe people. Every time their people are killed, they start attacking Fulani even without proof that Fulani are responsible."
President Muhammadu Buhari lent the weight of his office to blaming the Christian tribe as well. He said the attack was a "well-conceived and prearranged assault on a known target," Buhari said in a statement through his spokesperson, Garba Shehu.
"To be clear, this is not an agriculturalist-on-pastoralist confrontation—but rather a direct, brazen, and wickedly motivated attack on members of a community exercising their rights to travel freely and to follow the faith of their choosing," Buhari said.
Leaders of the Irigwe Christians have denied the allegations. The attack happened in a heterogeneous community with no direct links to the tribe, according to Davidson Mallison, the spokesperson of the Irigwe Development Association (IDA).
"Rukuba Road, where the incident took place, is a cosmopolitan area made of people from different ethnic groups. We were more concerned with burying our dead and while marching to the graveside, we heard the road was blocked and turned back to take an alternative road. How did they arrive at that conclusion that it was our people when investigations had not been completed?" Mallison said by phone.
A coalition of local minority tribes—the Plateau Initiative for Development and Advancement of the Natives (PIDAN)—also condemned the government-backed allegations as "insensitive," and intended to incite hatred, said the group's president, professor Aboi Madaki.
Several Jos observers complained that elected officials barely acknowledged that 68 unarmed Irigwe tribe members were slain in the first week of August. Madaki, in a statement, accused officials of running a two-tiered government.
"We are equally shocked with the swift reactions of the security agencies and the quick response from the presidency on the incident at Rukuba Road," said Madaki. "We condemn government selective treatment of killings on the Plateau and ask for equity and justice in the handling of the security challenges in the state."