The years-long clamor by Nigerian citizens for the right to bear arms has begun to sound like a roar.
"If the Government cannot protect us, we will use any means to protect ourselves," Rev. Polycarp Lubo said at a mass funeral in Yelwan Zangam for victims of terrorist attacks by gunmen.
"We are not telling our people to be lawless, but if anyone says your life is not of value, his too should not be accorded any value. Our people have to rise up and defend themselves instead of sleeping and waiting on the government for protection."
Outraged citizens protesting lax law enforcement and restraints on gun ownership carried the corpses of their friends and neighbors killed by gun-carrying terrorists to the doors of the Government House in Jos, Nigeria, on Aug. 25.
The latest attack by Fulani militants, Nigeria's deadliest insurgent group, killed 36 people in a northern suburb on the outskirts of Jos, the capital of Plateau state, on Aug. 24. The attack was among a series in the state that has killed a combined 150 people from July 31, according to Markus Kanda, the chairman of the Youth Wing of the Christian Association of Nigeria (CAN).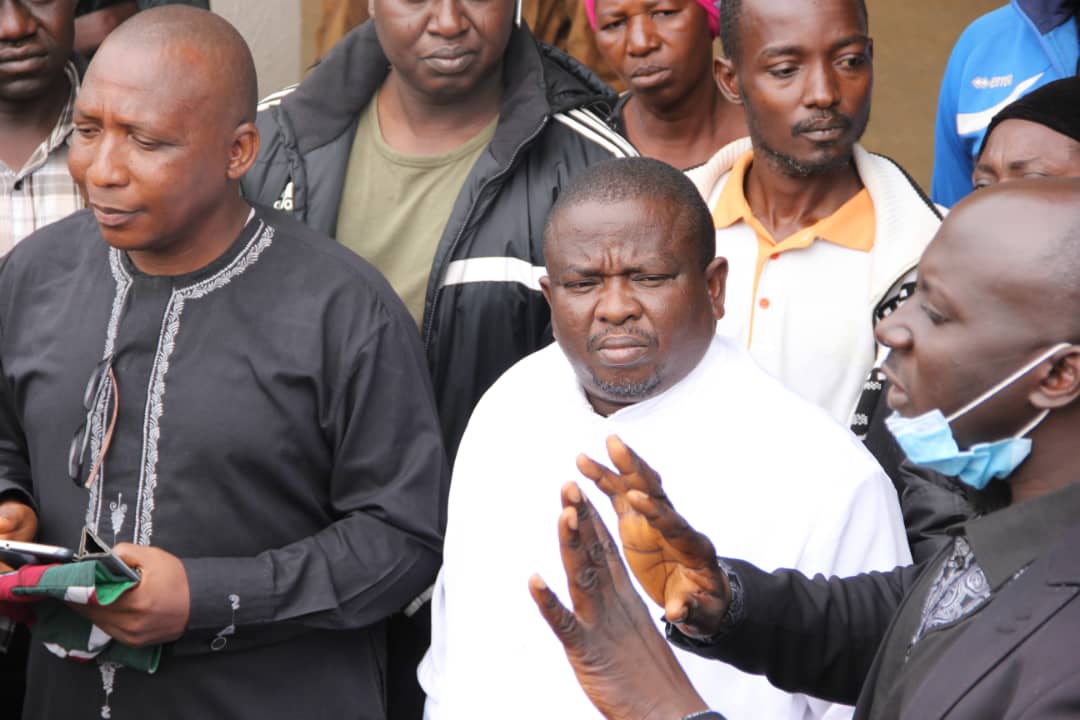 "We are tired of telling our members to calm down each time there is an attack," Lubo, the chairman of the Christian Association of Nigeria (CAN), told journalists in Jos.
More than 500 protestors gathered again on Aug. 30 at the entrance of the State Legislature in Jos to demand that they be allowed to defend themselves against attacks.
The ruling All Progressives Congress (APC) in Plateau state suggested the recruitment of trained volunteers into an organized security outfit to use arms in defense of communities.
"The [Simon Lalong] administration should revisit and dust its transition committee report, so as to identify citizens of Plateau state that were trained abroad by the last administration on security and intelligence gathering to be reabsorbed into the Operation Rainbow [state security outfit] to complement the recently trained 3,000 volunteer watchmen," Plateau state Sen. Dung Gyang said in a Sept. 3 press conference in Jos.
The protest came after lawmakers voted in favor of self-defense amid loud calls for the resignation of the governor for failing to secure communities.
Philip Nyango, a leader of the protestors, said citizens were tired of the government promising to protect them but failing.
"We are simply here to demand our right. We are sick of government promising and failing, and we are simply saying enough of the killings," Nyango told The Epoch Times.
Another protestor, Martha David, who said she has lost family members to attacks, accused the government of deliberately exposing citizens to violence.
"They say we should not carry arms, yet they have not shown commitment to protect us. If you carry a cutlass to defend yourself, even during armed attack, the government will arrest you. But those who kill with AK-47s are still free out there, and when you talk they come after you," David said.
Determined to secure their villages, leaders of a local Irigwe tribe in Plateau state's Bassa County rejected a government-proposed "peace deal" with the local Fulani chiefs on Sept. 2, opting for self-help against attacks.
"We will explore every available means of finding lasting peace in our land and also ensure that justice is done to victims of the attacks in all our communities," Danjuma Auta, the tribe's spokesperson, said in a statement.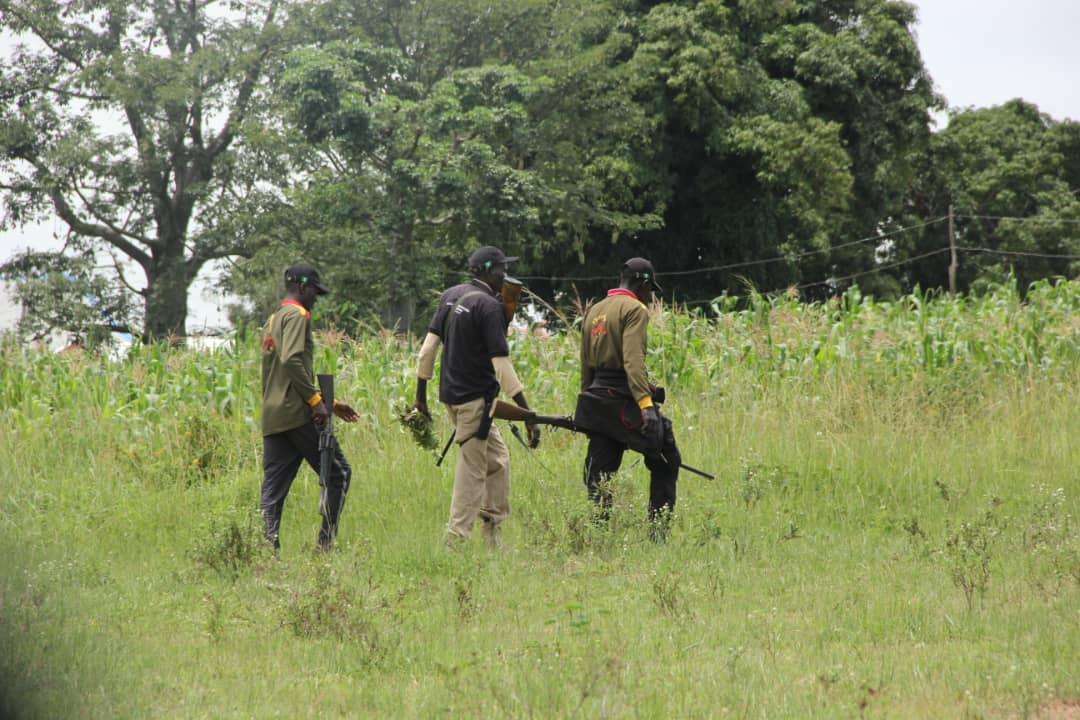 The grim toll of murder by terrorist insurgencies and so-called bandit gangs that massacre farming families in the middle of the night has amounted to a "silent slaughter," according to the International Committee on Nigeria.
More than 95,000 people have been killed in the last two decades by Boko Haram and Fulani militants. At least 35,000 people were killed from 2009 when Boko Haram launched its insurgency, according to Global Centre for the Responsibility to Protect, while the Fulani militants are responsible for more than 60,000 deaths since 2001, the International Crisis Group reported.
Other Nigerian states are calling for civilians to arm themselves in the face of nonfunctioning law enforcement. Aminu Masari, governor of Katsina state, told citizens on Aug. 15 to acquire arms and defend against bandits, according to a statement given by the governor's media spokesman.
"[Masari] said it was morally wrong for people to submit meekly to the hoodlums without any attempt to defend themselves, noting that security remained everybody's business," the statement reads.
In January 2020, the southwest states of Ekiti, Lagos, Ogun, Ondo, Osun, and Oyo formed a joint security network named Amotekun [the word for leopard in the local Yoruba language] to defend against attacks. A similar unit named Ebube Agu, which means Wonderful Tiger in the local Igbo language, was created on April 11 by the Southeast states Abia, Anambra, Ebonyi, Enugu, and Imo.
As The Epoch Times and Amnesty International have reported, police and military authorities have stood down as militants linked to President Muhammadu Buhari's own Fulani ethnicity systematically remove farming communities in the Middle Belt States so that the cleared land can be reoccupied by cattle herders.
The Nigerian president holds firm to gun-control laws that criminalize ownership of craft guns manufactured by local blacksmiths, as well as blade weapons. In May 2019, Buhari signed an executive order revoking all gun licenses in Nigeria, tightening already rigid gun control policies in the country. The president's order didn't retrieve more than 6,145,000 guns in the hands of "non-state actors," according to SBM Intelligence.
The majority of those guns are owned by militants, making them 10 times stronger than the nation's military, which has just 586,600 guns, SBM Intelligence reported in February.
As has been reported by multiple sources, the cattle-herding groups carry assault rifles for self-defense throughout the Middle Belt States, whereas other Nigerians facing armed attacks are obliged to use slingshots or illegal, muzzle-loaded rifles for self-defense.
Buhari's government has repeatedly opposed self-help against attacks. In a statement issued by his spokesperson on the sectarian killings in Plateau state, Buhari said that "retributive violence is not the answer" to violence.
But self-defense is a constitutional right, according to Panmak Lere, chairman of the Christian Lawyers Fellowship of Nigeria in Plateau state.
"It is an extension of the right to life that is entrenched in Section 33 of the 1999 constitution—that everyone has the right to his life, and no one should be deprived, except in accordance with an existing law or judgment of a court," Lere told The Epoch Times.
The use of "proportional" force in self-defense is legal, according to human rights lawyer Malcolm Omirhobo.
"If a man with the intent to harm you attacks you with a stone, you have the right to defend yourself with a stone. If he attacks you with a stick, defend yourself with a stick. If he attacks you with a cutlass, defend yourself with a cutlass. And if he attacks you with an AK-47 assault rifle, then you have the legal backings to defend yourself with an AK-47 rifle," Omirhobo told The Epoch Times.
"The United States of America and most European countries protect their citizens, but they also allow those who are qualified to procure licensed guns."