"I know I will be killed. In fact, I am presently hunted, but I don't care," said Rev. Buba Aliyu, a former Muslim from the Fulani tribe.
The Fulani tribe is one of the largest tribes in Africa and one of the most predictably Muslim. Yet Aliyu, who converted to Christianity in 1995, serves as a pastor with the Church of the Brethren in Nigeria.
Despite constant threats to his life for his stand with Christianity, the 51-year-old Aliyu is the outspoken leader of Fulbe Outreach International, which he founded in Jos.
His ministry is credited with the conversion of thousands of Fulani Muslims in Nigeria and other parts of West Africa and the distribution of thousands of printed Arabic and prerecorded Fulani language electronic Bibles to Fulani Muslims. The success of his mission has made him a marked man to Islamic fundamentalists, with his name circulated among Muslims for assassination.
In a recent video on the internet, Islamic clerics exhorted Muslim and Fulani leaders to track down Aliyu for what they called "manipulation" of their members.
But Aliyu, who is also the leader of the Fulani arm of the Christian Association of Nigeria, evangelizes in rural areas where persecution of Christians is virulent. He claims more than 1 million members across the country and says his flock is destined to grow. In fact, he said it hasn't even started. He cited the teachings of the Bible to explain his not fearing death.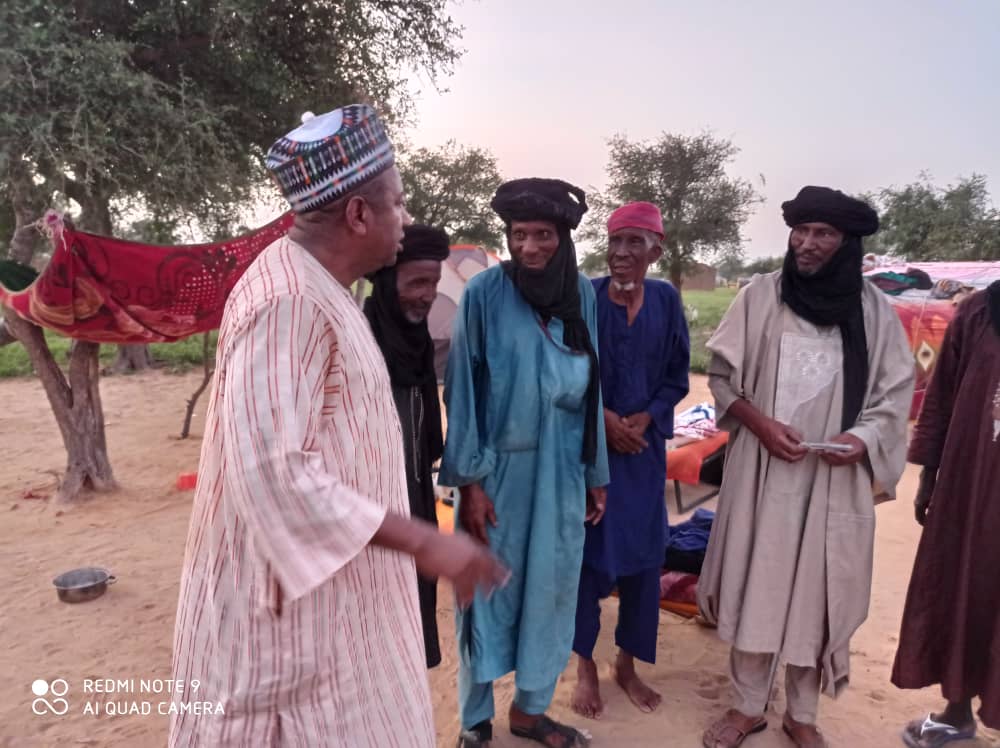 From his office in northern Nigeria, Aliyu told The Epoch Times that he dreams of finding and converting Fulani terrorists fighting a religious war into "messengers of Christ's gospel."
"If instead of killing them, we preach to them and win them for Christ, the kingdom of God will advance, and God will be happy with us, because He says he is pained by the death of a sinner," Aliyu said. He recently started a campaign to change the stereotype of the Fulani tribe created by their radical, militant members.
"The violence perpetrated by some of our fellows has given us a bad name and made all of us easy targets wherever we go, regardless of our religions," he said. "This vulnerability has made many of our people who would want to embrace Christianity to be afraid because the Muslims would be hunting them for converting, and the Christians might mistake them for the hostile Fulani."
Born the son of a leading herder in Borno state, Aliyu had a personal religious experience before meeting any cleric.
Within weeks of finding his new faith, Aliyu began an "aggressive evangelism" among the Fulani, despite being hunted at home for "apostasy." His family disowned him, and his brother attempted to kill him with his hunting rifle. He said he was saved by his mother.
"It was my mother who saved me when he got the chance to shoot me," Aliyu said.
"My blood brother begged to be given the honor of shooting me himself because he is a hunter. My mother pushed the muzzle of the gun away before he pulled the trigger and wailed, begging him to spare me.
"He said I had brought shame to the family and didn't deserve to live. She pleaded, even tearing her clothes, and he left in anger, but several other times, he hunted me."
When threats on his life snowballed, Aliyu fled his native Borno to Kano and later to Jos, where he founded Fulbe Outreach International.
Fulani terrorists have been blamed for the murder of more than 60,000 Christians in Nigeria and have more than 100,000 armed men in the country's north according to Abubakar Ahmed Gumi, an Islamic cleric who negotiates with the government on their behalf.
"Fulani Christians in Nigeria are stuck between a rock and a hard place," said Kyle Abts, executive director of the International Committee on Nigeria and a longtime missionary in Jos, told The Epoch Times.
"They are denied status as true Christians by the general Nigerian Christian community and suspected to be disingenuous and potentially spies. Their own kinsmen refuse to accept them when they turn to following Christianity because Fulanis are supposed to be Muslim without exception."
Population displacement caused by bloody nighttime attacks has resulted in the terrorists taking over 380 Christian communities in Central Nigeria since 2001, according to Christian Solidarity International. In Plateau state alone, more than 76 Christian communities have been captured and turned into Muslim no-go zones by the Fulani.
A Fulani Christian convert in Plateau state was reportedly killed last year in his village of Rankum, a former Christian town annexed by the Fulani, according to locals who spoke on background for fear of retaliation. Alkassim Adams, then a student of Church of Christ in Nations Bible School, was abducted in broad daylight and killed on Oct. 5, 2020, with two of his Fulani Christian friends who had accompanied him home for the funeral of his deceased father.
Sources within the town reported that the three were ordered to renounce their Christian faith, but they refused and were executed.
Although the town of Rankum had been taken over on Sept. 11, 2001, after a brutal attack, some of the residents, including Fulani families, continued to worship secretly as Christians. The closeted Christians learned of attacks planned for surrounding villages and secretly warned Christians in the area, according to confidential sources in Rankum, currently known under its Muslim name of Mahanga.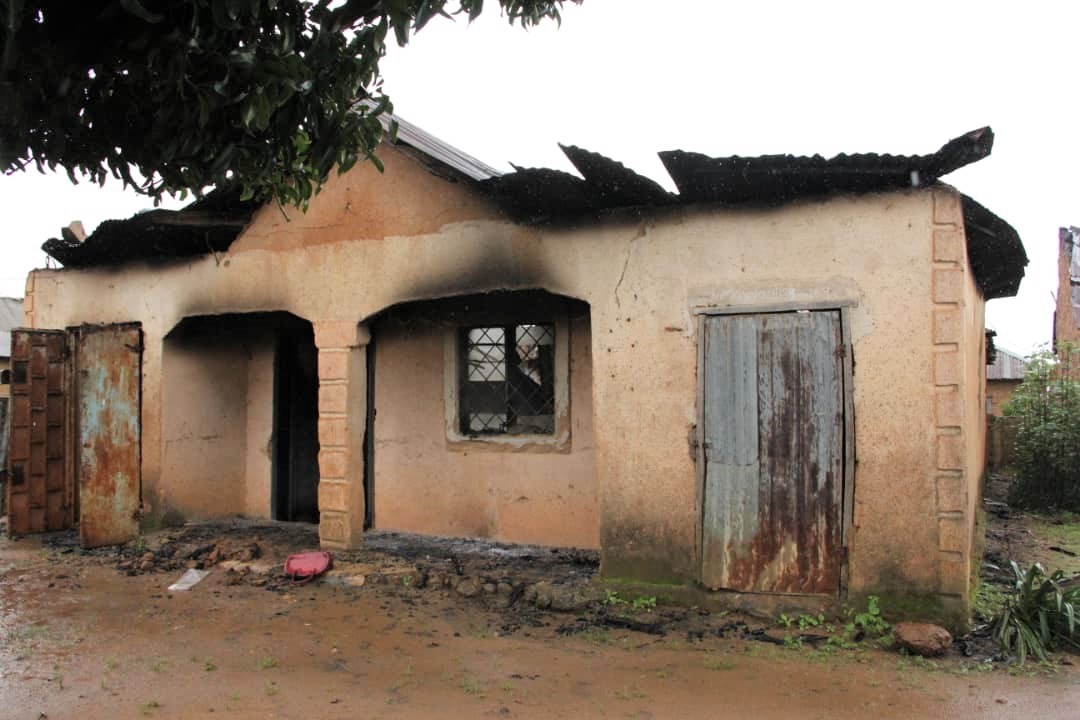 The Epoch Times in August reported on the murder of a Fulani pastor in the Bassa County of Plateau state named Adamu Musa, who was shot in an ambush near his workplace in Miango on July 31, 2021, by Fulani Muslims.
Musa, whose house was razed in a previous attempt on his life in April, was ferrying a Christian woman to Miango from a nearby village on his motorcycle when he was attacked at sunset. He survived with bullet wounds, but his passenger was killed. Musa told The Epoch Times that he has received threats from Muslim terrorists vowing to kill him for abandoning Islam. "They were after my life because I am no more a Muslim," Musa said.