Many people left their home cities to visit families and celebrate the Chinese New Year holiday. The Ministry of Transport estimates that about 160 million people need to travel to get home so they can return to work, mainly in first- and second-tier cities.
Most Chinese companies were scheduled to resume work around Feb. 10. However, upon their return, people were required to self-quarantine for 14 days, some could not take possession of their rented properties, and in the past week several companies have had incidents of newly confirmed patients who interacted with other employees before their test results were available. Such companies had to shut down and have all employees quarantined.
In addition, more than 80 Chinese cities are currently in a complete lock-down state. Those who are stranded in one of these cities aren't able to leave and thus cannot return to work.
Renter Unfriendly Rules
More than 10 Chinese cities set a rule that those who don't own a property in their city are forbidden to set foot in the city, according to Chinese state media.
Renters in these cities were told they are not allowed to enter their apartments. Some rental properties were sealed to prevent entry.
For instance, in Jinhua City of Zhejiang Province, each residential community has a registration site that checks property records to make sure all those who are not property owners in Jinhua won't have a place to stay.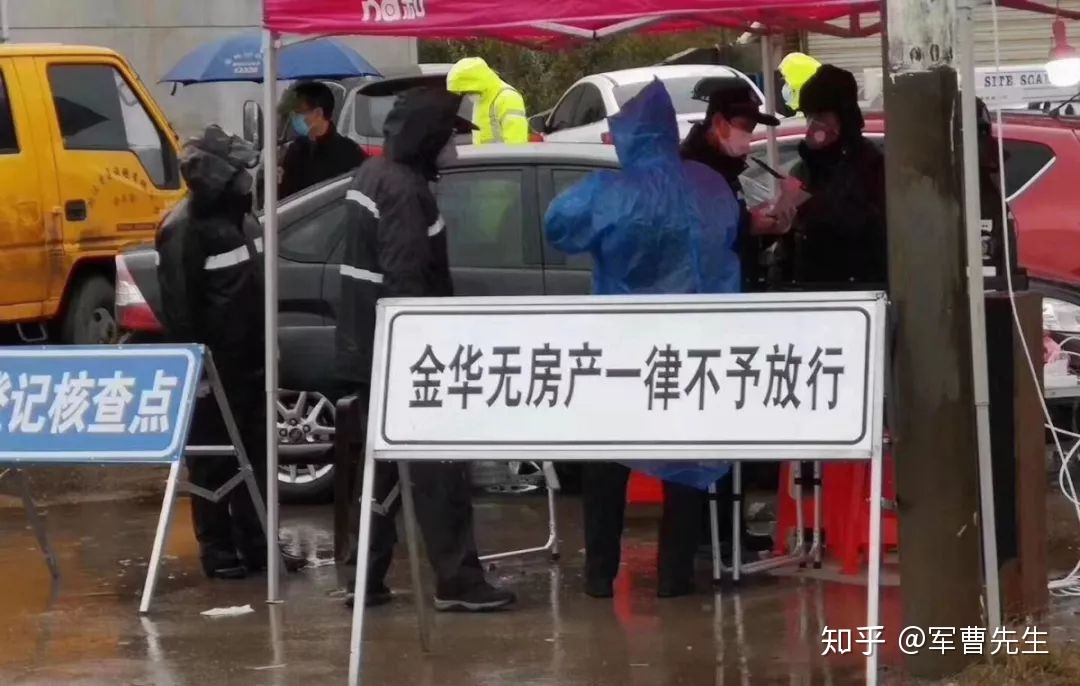 Similarly, in Yangzhou City of Jiangsu Province, one has to present both residential ID and a property ownership certificate to enter the city.
Shenzhen places the responsibility on the landlord. "If any tenant is infected with the novel coronavirus, or if the landlord fails to collect reliable information from the tenant regarding their health condition, the landlord will be held accountable," reads the rule.
Many landlords are too scared to rent their properties because of this new rule.
In Nanjing, Jiangsu Province, landlords were asked to notify their tenants to not return to the city. Any tenant who must come back will be placed under 14-day quarantine and subjected to 24-hour health monitoring during that time.
According to a public notice In Chengdu, Sichuan Province, landlords are also advised that they should turn away any tenants returning from locations outside Chengdu.
"If you believe you absolutely need to accommodate your tenant, you have to meet the following criteria," the notice reads, "First, the tenant must promise to self-quarantine for 14 days. Second, as a landlord you must monitor the tenant to make sure the self-quarantine is performed strictly, and provide food as well as daily necessities during the quarantine period. Third, both the landlord and the tenant must each pay 500,000 yuan ($71,468), which will be used to compensate the neighbours in cases where the tenant is infected."
Further Spread of COVID-19 Among Employees
Three employees of Chongqing Titanium Industry Co., Ltd. were diagnosed with COVID-19 after the company resumed daily operations. One was an asymptomatic patient who had commingled with 131 other employees. Now, the whole company is shut down.
Tianying Square is a 46-story skyscraper and a well-known A-class office building in Guangzhou, Guangdong Province. The property manager posted a notice on Feb. 15 which read, "After everyone has returned to work, an employee in a company on the 13th floor was diagnosed with COVID-19. Therefore, all employees in this company were notified to cease working on Feb. 14 and are now placed under quarantine."
A salesperson working inside a shopping mall in Shenzhen was confirmed to have been infected with COVID-19 on Feb. 14. After he returned to Shenzhen, he worked for one day then asked for sick leave when he developed symptoms. As a result, the entire third floor of the shopping mall will remain closed until Feb. 29.
Confirmed patients were also found among employees in Hailuo Cement Plant in Hunan Province and a power plant in Shanxi Province. Both companies had to immediately suspend operations.
Unbearable Business Losses
Beijing Benz released a company document stating that if the company does not resume normal operations, its business losses will exceed 400 million yuan ($57,135,520) every day.
Xibei Restaurant, a well-known catering brand, has 400 restaurants across the country. Meanwhile, only about 100 restaurants are operating, and they offer food delivery service only. It is estimated that Xibei's losses in the past 30 days are 700-800 million yuan ($99,977,150 to $114,253,040).
According to China's National Bureau of Statistics, the country's total GDP in 2019 was 99 trillion yuan ($14 trillion). That means, production delay for one day would cause a total loss of 270 billion yuan ($38.56 billion).