Sen. Lindsey Graham (R-S.C.) and Rep. Henry Cuellar (D-Texas) penned a bipartisan letter to President Joe Biden on July 30 urging the commander-in-chief to appoint a border czar, and recommended former Homeland Security Secretary Jeh Johnson, or someone with similar credentials for the job.
Graham, a Republican from South Carolina, and Cuellar, a Democrat representing a border county in Texas, said their concern about the "escalating situation" on the border "is neither partisan nor political."
"To solve the growing problem, we request a special executive appointment for border issues to ensure sufficient federal resources are allocated to overburdened U.S. border communities, and to recommend changes to our immigration policies as we work to regain control of the border," they wrote in a letter (pdf) addressed to Biden and Department of Homeland Security Secretary Alejandro Mayorkas.
The rare bipartisan petition is a sign that the border crisis has spilled across political boundaries. The letter points out that 188,829 enforcement encounters took place on the southern border in June, a six-fold increase from the same period last year.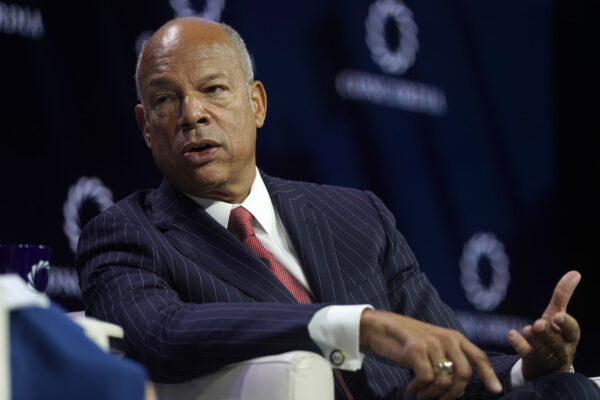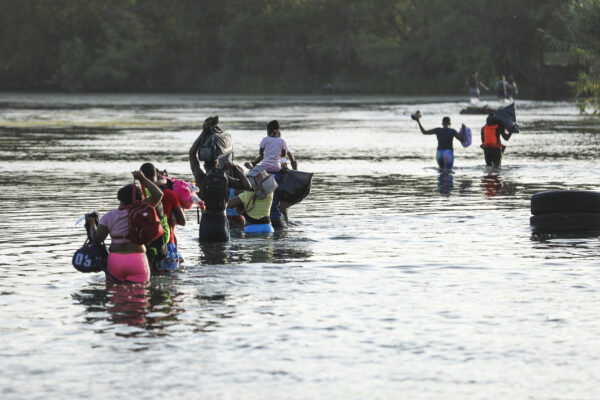 "The total number of migrants apprehended at the southern border has exceeded 1.2 million this fiscal year. In short, this is a humanitarian and public safety emergency," the letter states.
Upon taking office in January, Biden revoked, put on hold, or limited dozens of executive actions put in place by the Trump administration to stem the flow of illegal aliens. After illegal crossings surged, Biden tasked Vice President Kamala Harris with handling the crisis.
Cuellar and Graham wrote that in the Rio Grande sector, where immigration authorities logged more than 20,000 illegal alien encounters last week, Border Patrol agents are testing positive for the CCP virus at an alarming rate. More than 50,000 illegal aliens were released into the country without a court order because the system is overloaded, the lawmakers said.
"The situation on the border will worsen unless we enact policies that will end the surge and fix our broken immigration system," the letter states.
The Epoch Times sent a request for comment to the White House and to Johnson.
Cuellar and Graham said Johnson "carries an exceptional bipartisan reputation for pragmatic approaches to complex border security and immigration challenges." Johnson served as President Barack Obama's Homeland Security chief from December 2013 until January 2017; he was confirmed by the Senate in 2013 on a 78–16 vote.