Stanford Law School professor Pamela Karlan, brought in as an impeachment witness by House Democrats on Dec. 4, once said that she crossed the street rather than walk directly past a Trump hotel.
The unearthed video of Karlan's comments came as she was heavily criticized for bringing President Donald Trump's 13-year-old son up during the public hearing. Karlan later apologized.
Karlan, 60, was speaking at a 2017 American Constitution Society panel when she told how she'd arrived in Washington only to find herself close to the Trump International Hotel.
"I came in from the airport yesterday and I got off the bus from Dulles … and I walked up to the hotel and as I was walking past what used to be the old post office building and is now the Trump hotel—I had to cross the street, of course," she said.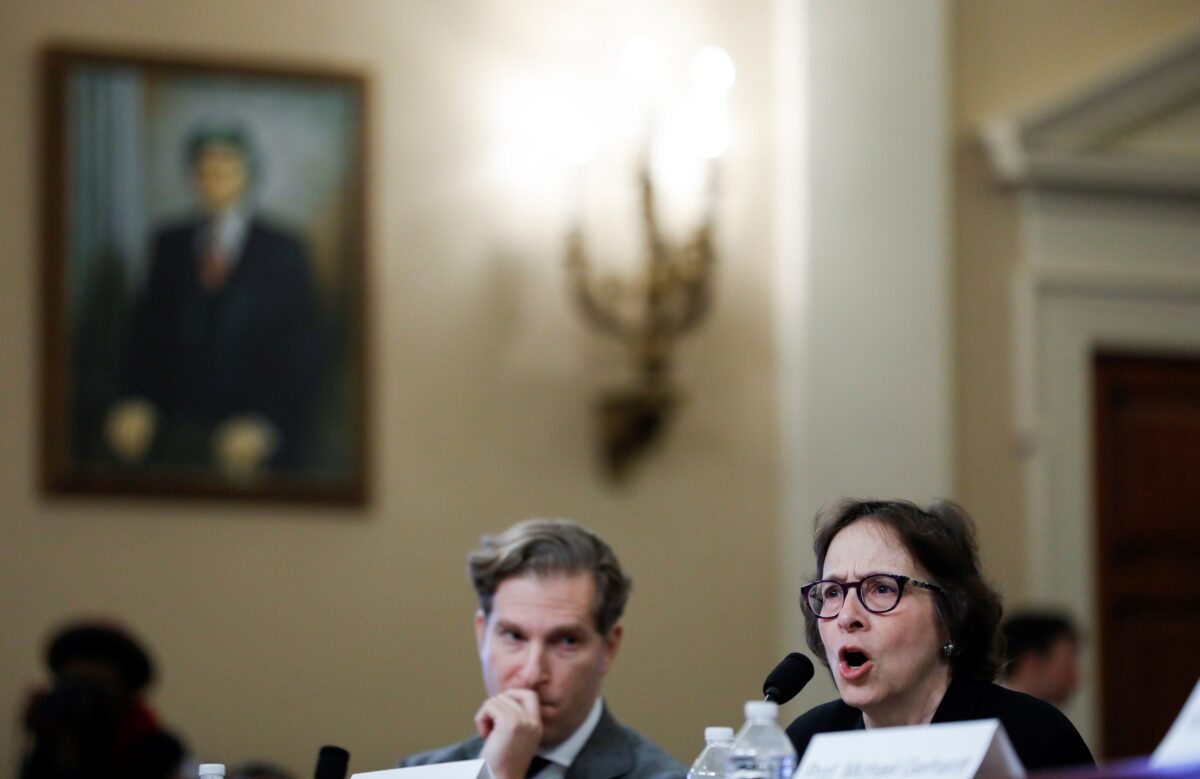 Asked if she was staying at the Trump hotel, she said, "Oh, God no. Never."
During the panel, Karlan claimed that the president has sexually assaulted more women than illegal immigrants have in the United States.
"Every day Trump says something outrageous and people go, 'Ah, at least it's not as outrageous as the day-before thing.' I remember this during the campaign, where he would say things, and you would think, 'OK, that's the end,'" she said.
"When he mocked John McCain for having been shot down, when he made fun of the reporter with the disability, when the infamous tapes about grabbing women came out, and you kept thinking … Donald Trump has sexually assaulted more women than 99.99 percent of all of the people who have entered this country illegally. By himself, he's done more."
"People have stopped thinking about it because it's just like 'every day it's a new one' and I worry about that because that may stop us from ever getting to the 'red light' moment," she added.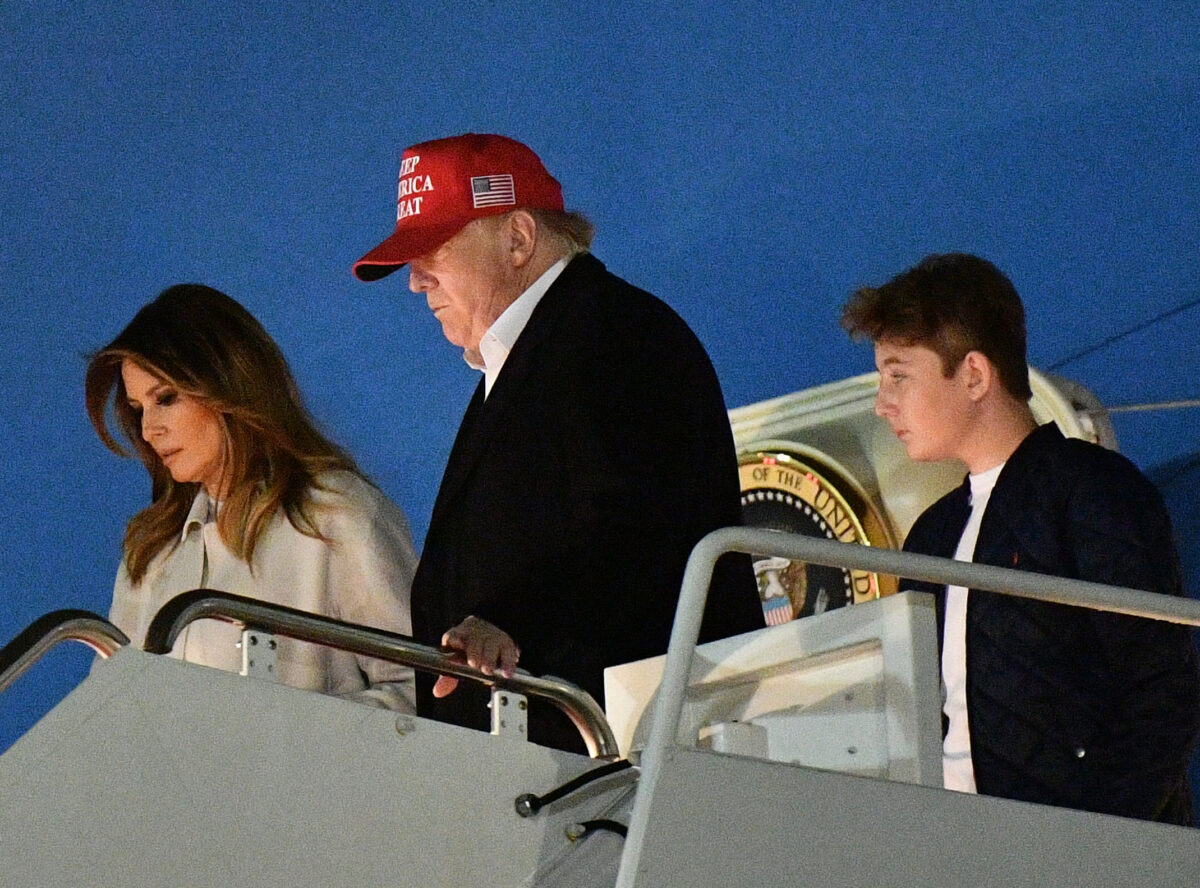 Barron Trump
Karlan was testifying in favor of impeaching Trump on Wednesday when she brought up Barron Trump, the president's 13-year-old son.
"While the president can name his son Barron, he can't make him a baron," Karlan said during the hearing in Washington.
She said she was using an example of how American presidents are not kings.
First Lady Melania Trump was among those criticizing Karlan, writing in a rare rebuke: "A minor child deserves privacy and should be kept out of politics. Pamela Karlan, you should be ashamed of your very angry and obviously biased public pandering, and using a child to do it."
Rep. Matt Gaetz (R-Fla.) confronted Karlan during the hearing, saying what she did "makes you look mean."
Karlan later apologized, but not without bringing the president into it.
"I want to apologize for what I said earlier about the president's son. It was wrong of me to do that. I wish the president would apologize, obviously, for the things that he's done that's wrong, but I do regret having said that," she said.