Lt. Col. Alexander Vindman, a key witness in President Donald Trump's impeachment inquiry who testified about the president's July 25 phone call with Ukraine's president, was fired by the White House on Friday, according to his attorney.
Vindman, a National Security Council (NSC) staffer who is considered an expert on Ukrainian affairs, "was escorted out of the White House where he has dutifully served his country," said lawyer David Pressman in a strongly-worded statement.
"There is no question in the mind of any American why this man's job is over, why this country now has one less soldier serving it at the White House," he added. "Vindman was asked to leave for telling the truth," Pressman suggested.
The White House was not immediately available to comment on his dismissal.
Ahead of the firing, Trump confirmed that White House officials were considering their next steps when he was asked by a reporter about whether he would be dismissed.
"I'm not happy with him. You think I'm supposed to be happy with him? I'm not. They'll make that decision," Trump told reporters at the White House. In the same breath, the president also said acting White House chief of staff Mick Mulvaney would not be replaced or fired—pushing back against a claim made by CNN.
His comments followed media reports that Vindman might be reassigned from his NSC job to the Pentagon by Friday. But Trump demurred when asked, teasing that "you'll be hearing soon" about a decision.
Earlier in the week, Trump shared several Twitter posts calling for Vindman's firing.
A top administration official told reporters on Friday Vindman may have a role in the Pentagon should he choose.
"We welcome back all of our service members, wherever they serve, to any assignment they are given," Defense Secretary Mark Esper said when he was asked about reports saying Vindman's job was in jeopardy.
Vindman had testified during the House's impeachment inquiry in November and alleged Trump made an improper demand of Ukrainian President Volodymyr Zelensky in the July 25 phone call that became a central part of the House Democrat-run impeachment inquiry. Trump and Zelensky have denied the allegations.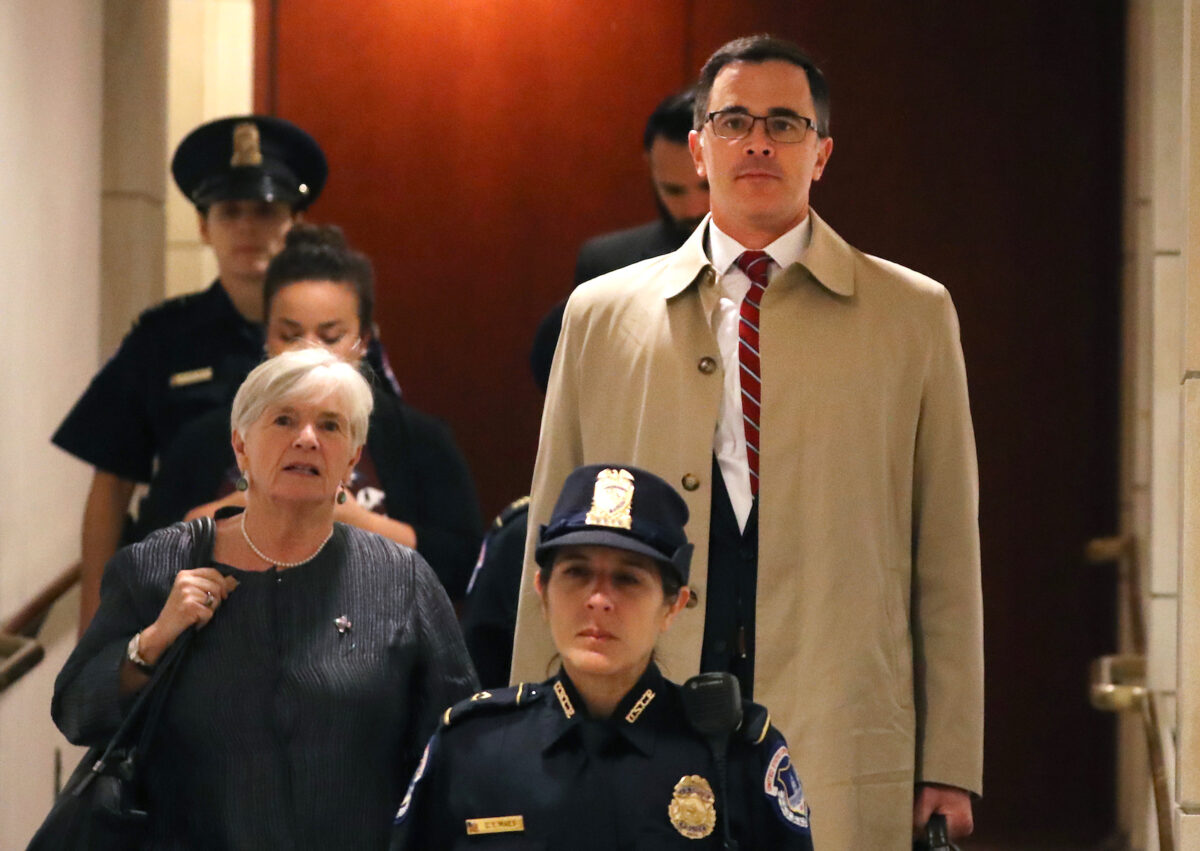 The NSC official had told a Democrat-led House panel that "I couldn't believe what I was hearing" when he listened to the Trump-Zelensky call. Trump asked Zelensky to "look into" corruption investigations involving Ukrainian gas giant Burisma and possible connections to Hunter Biden and his father, 2020 Democrat presidential candidate Joe Biden, as well as alleged election interference.
In the inquiry, Republicans pointed to public testimony from Vindman's boss Tim Morrison, the National Security Council's senior director for European affairs, who had cast doubt on Vindman's judgment in November. Morrison said that some of his colleagues had concerns that Vindman had leaked information and confirmed that Vindman didn't keep him "in the loop at all times." Vindman also did not immediately speak to Morrison about his concerns about the July 25 phone call, Morrison also told the House Intelligence Committee.
Vindman was also asked during the public impeachment hearings about whether he had leaked any information during the inquiry. "I never did, never would. That is—that is preposterous that I would do that," he responded. Vindman later remarked: "I can't say … why Mr. Morrison questioned my judgment. We had only recently started working together. He's, he didn't he wasn't there very long. And we were just trying to figure out our relationship."
The Senate acquitted Trump on charges of abuse of power and obstruction of Congress after the Democrat-controlled House voted to impeach him on Dec. 18 following a monthslong inquiry, where they claimed Trump withheld millions of dollars to Ukraine in exchange for investigations.