The International Monetary Fund (IMF) released its world economic outlook on April 14, predicting the global economy will suffer its biggest hit since the Great Depression because of the fallout from the COVID-19 pandemic.
The newest release of the 2020 World Economic Outlook, which the IMF updates regularly, predicts global output will shrink by 3 percent in 2020. The dismal forecast is a major downward revision of 6.3 percentage points from the IMF's January 2020 outlook.
"It is very likely that this year the global economy will experience its worst recession since the Great Depression, surpassing that seen during the Global Financial Crisis a decade ago," IMF Chief Economist Gita Gopinath wrote in the report. "The Great Lockdown, as one might call it, is projected to shrink global growth dramatically."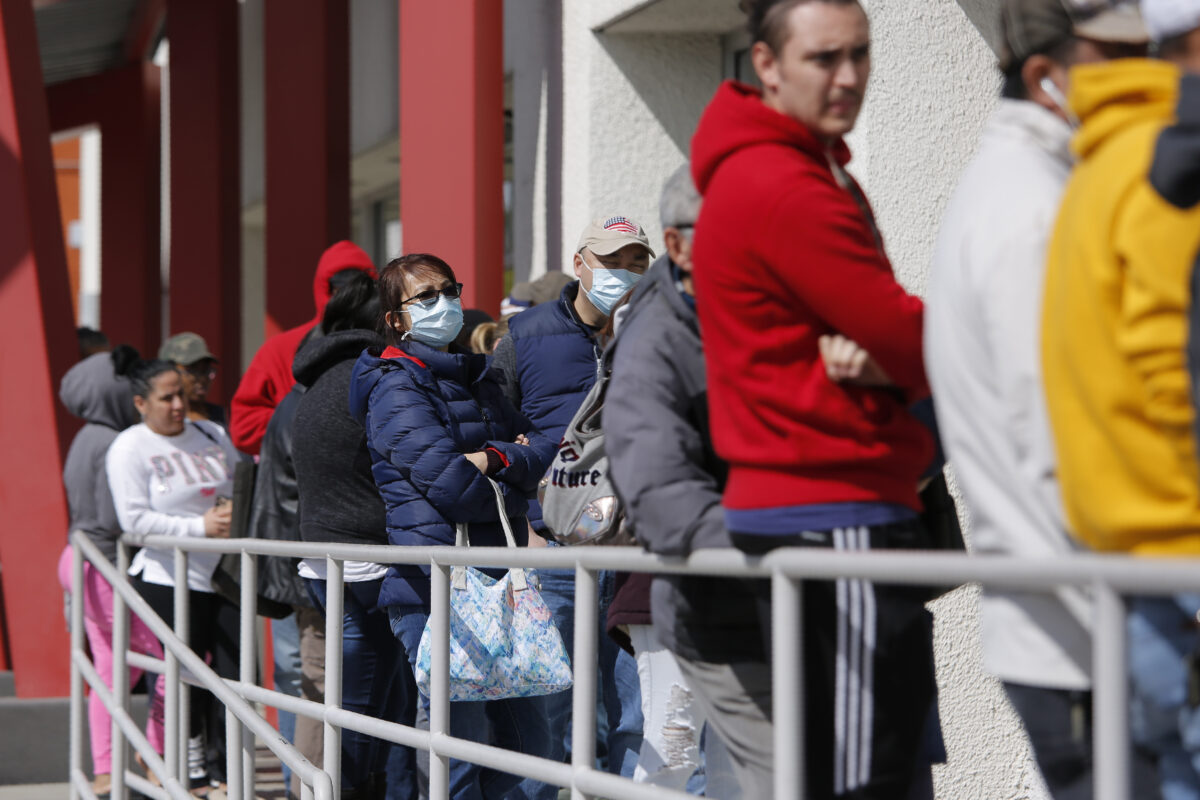 The IMF expects GDP in the United States to fall by 5.9 percent in 2020 before a 4.7 percent rebound in 2021. It also expects that the world economy will rebound sharply next year, growing by 5.8 percent.
Still, Gopinath noted in a blog post accompanying the report that the outlook comes in the shadow of "tremendous uncertainty around what comes next."
"Commensurate with the scale and speed of the crisis, domestic and international policy responses need to be large, rapidly deployed, and speedily recalibrated as new data becomes available," she wrote. "The courageous actions of doctors and nurses need to be matched by policymakers all over the world so we can jointly overcome this crisis."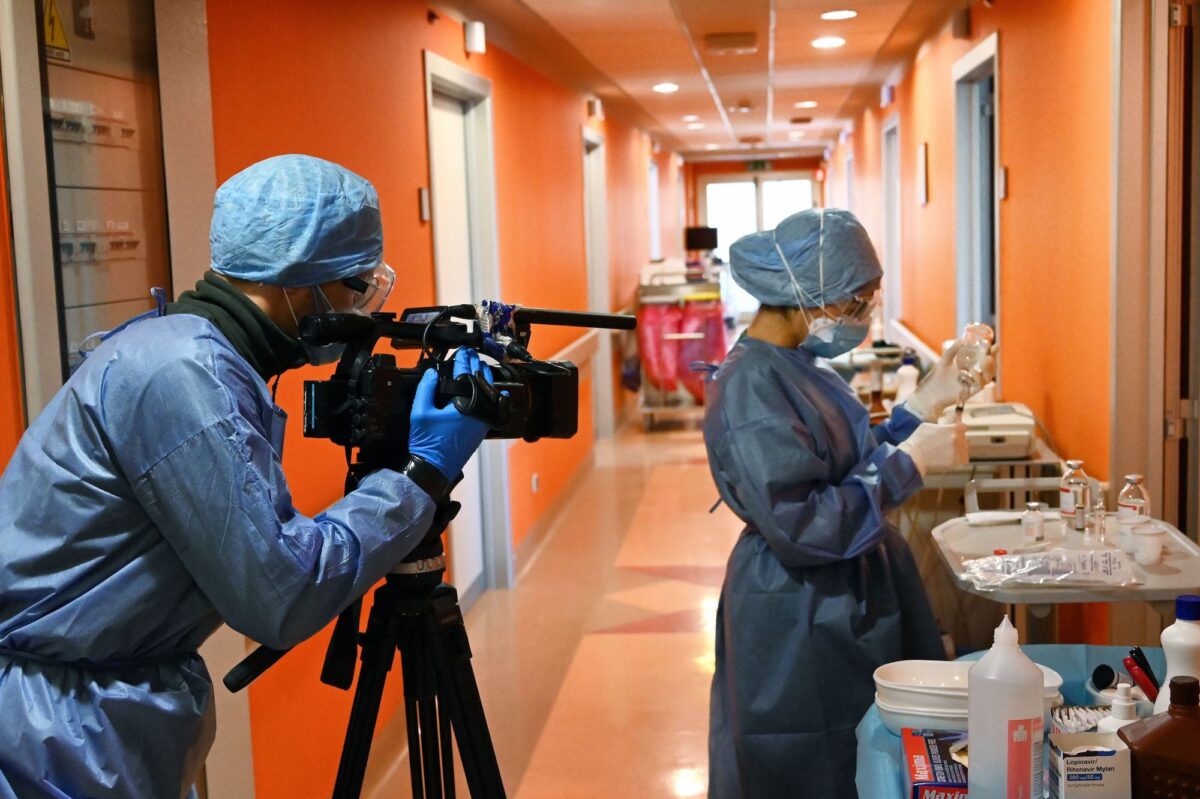 The total loss to global gross domestic product (GDP) over 2020 and 2021 from the pandemic could be around $9 trillion, the IMF predicts in the outlook.
The IMF noted that for the first time since the Great Depression, both advanced economies and emerging market and developing economies (EMDE) are in the grips of a recession. Growth in advanced economies in 2020 is projected to contract by 6.1 percent, while EMDEs are expected to decline by 2.2 percent, excluding China.
"This makes the Great Lockdown the worst recession since the Great Depression, and far worse than the Global Financial Crisis," Gopinath wrote.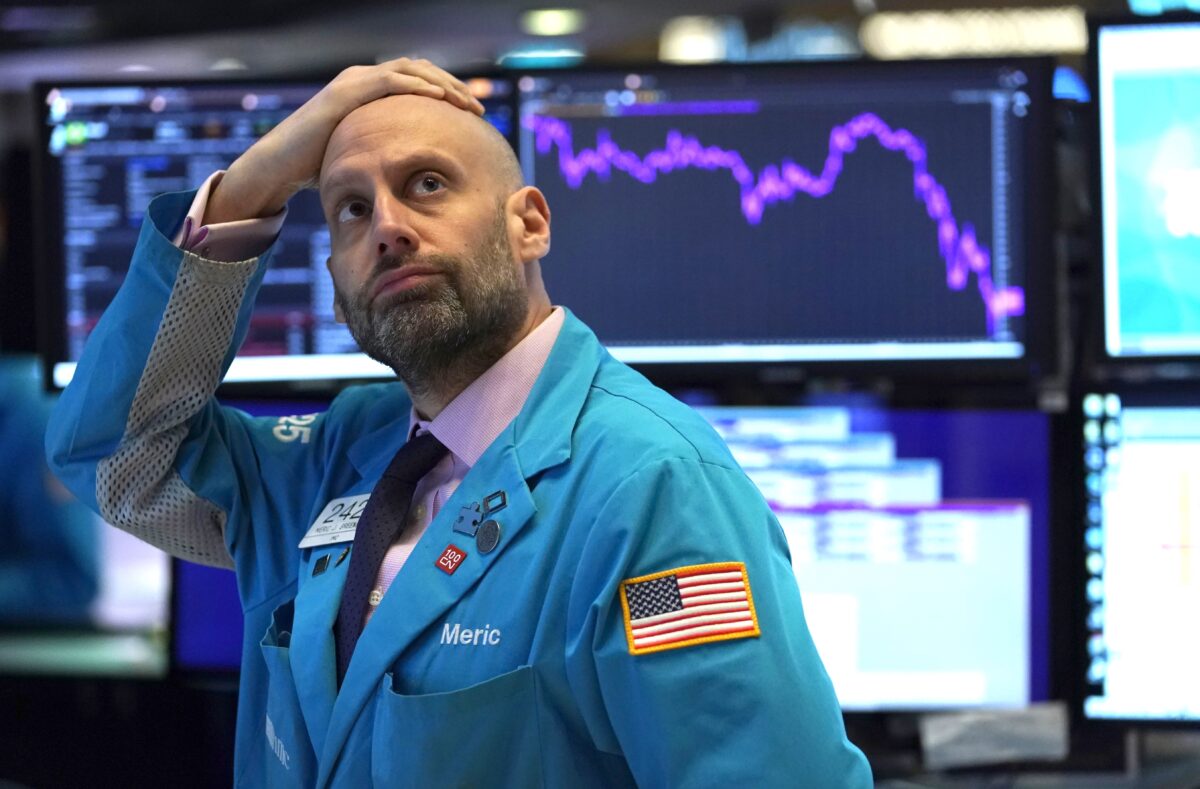 The sharp downgrade is associated with the fallout from the CCP (Chinese Communist Party) virus, commonly known as novel coronavirus.
"A rare disaster, a coronavirus pandemic, has resulted in a tragically large number of human lives being lost. As countries implement necessary quarantines and social distancing practices to contain the pandemic, the world has been put in a Great Lockdown. The magnitude and speed of collapse in activity that has followed is unlike anything experienced in our lifetimes," Gopinath noted.
Earlier, IMF Managing Director Kristalina Georgieva said in a statement: "Today, we are confronted with a crisis like no other. COVID-19 has disrupted our social and economic order at lightning speed and on a scale that we have not seen in living memory. … What was normal just a few weeks ago—going to school, going to work, being with family and friends—is now a huge risk."

Georgieva said decisive and coordinated action was key to a quick economic rebound.
"The actions we take now will determine the speed and strength of our recovery," she said.
In the outlook, the IMF called for a range of policy responses.
"The large, timely, and targeted, fiscal, monetary, and financial policies already taken by many policymakers—including credit guarantees, liquidity facilities, loan forbearance, expanded unemployment insurance, enhanced benefits, and tax relief—have been lifelines to households and businesses. This support should continue throughout the containment phase to minimize persistent scars that could emerge from subdued investment and job losses in this severe downturn," Gopinath noted.
The IMF also called for a timely policy pivot to boost demand and stimulate recovery, including debt relief, incentivizing firm hiring, and fiscal stimulus, where appropriate.
"We don't know yet how our economies and way of life will change, but we do know we will come out of this crisis more resilient," Georgieva said in a statement.