Australia is predicted to outperform all major advanced economies this year after forecasts from the International Monetary Fund (IMF) World Economic Outlook noted the Australia's economy would grow by 4.5 percent in 2021 and 2.8 percent in 2022, after contracting by 2.4 percent in 2020.
The world economy is forecast to grow by 6 percent in 2021 and 4.4 percent in 2022, compared with the previous forecasts of 5.5 percent and 4.2 percent made in January.
"What this report confirms is that we've outperformed all major advanced economies over the last year," Treasurer Josh Frydenberg said on Wednesday. "They're still a long way to go, but Australians can see the light at the end of the tunnel."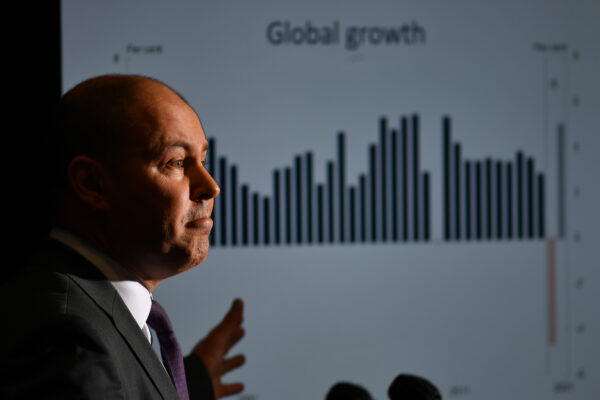 The Treasurer also revealed in a press release that the next stage of the Morrison Government's Economic Recovery Plan would "support private sector activity through a number of measures including tax cuts, unprecedented business investment incentives, record levels of investment in skills and training, infrastructure and targeted support for the aviation and tourism sectors."
"Having outperformed all major advanced economies on the economic front in the last 12 months, there is no other country you would rather be in than Australia," he said.
However, the IMF has cautioned there is a high degree of uncertainty and possible risks, especially related to the COVID-19 pandemic.
"The outlook presents daunting challenges related to divergences in the speed of recovery both across and within countries and the potential for persistent economic damage from the crisis," the IMF said on Tuesday.
"Much still depends on the race between the virus and vaccines." "Greater progress with vaccinations can uplift the forecast, while new virus variants that evade vaccines can lead to a sharp downgrade."
While the jobless rate unexpectedly fell to 5.8 percent in February, the employment outlook remains uncertain after the JobKeeper subsidy stopped on March 28.
The Fund also forecasts that Australia's unemployment rate will decline to 6 percent in 2021 and 5.5 percent in 2022.
The inflation rate is expected to be 1.7 percent and 1.6 percent for this year and next year, respectively.