After stating he will not vote in favor articles of impeachment, Rep. Collin Peterson (D-Minn.) said he has no plans to leave the Democratic Party in a Monday interview amid speculation he would switch after Rep. Jeff Van Drew (D-N.J.) reportedly decided to join the GOP.
"I'm staying in the party, in spite of some of the stuff that's going on that I don't agree with, I am not going switch parties at this stage of my career," Peterson told local station KFGO. "There have been overtures by the highest levels of the Republican party in the last couple weeks to ask if I would consider it, and I told them no."
KFGO reported that he is still undecided on impeachment, although he and Van Drew joined all Republicans to vote against an impeachment inquiry resolution in late October. But over the weekend, he told local paper The Globe that he will not vote "unless they come up with something between now and Wednesday." He added: "Maybe something will change. I doubt it."
Trump "has not committed a crime," and the case against the president includes only "second-hand" information about Trump's phone call with Ukrainian President Volodymyr Zelensky, Peterson told the paper, echoing assertions made by Trump and Republicans. He appeared to reference an anonymous complaint by a member of the intelligence community about the July 25 call alleging that Trump pressured Zelensky into investigating former Vice President Joe Biden and son Hunter Biden in exchange for military aid, which Trump and Zelensky have both denied.
"They've spent a year trying to figure out how they can make a case for [impeachment]. That's backward. I just don't agree with this," Peterson said in the Globe report. "This is dividing the country for no good reason, because he's not going to be thrown out of office," he said. "Why are we doing this?"
Peterson, who was first elected in 1990, currently is the chairman of the House Agriculture Committee. His district voted in favor of President Donald Trump in 2016.
He's also 75 years old and hasn't yet decided on whether he will run for reelection.
Cook Political Reports, a nonpartisan group, noted that his seat is a "toss-up."
House Minority Leader Kevin McCarthy (R-Calif.) has already endorsed Peterson's Republican challenger, Minnesota's former lieutenant governor, Michelle Fischbach, according to the Washington Examiner.
Last week, the House Judiciary Committee voted to advance two articles of impeachment against the president: obstruction of Congress and abuse of power. The House reportedly is to vote on the articles on Dec. 18.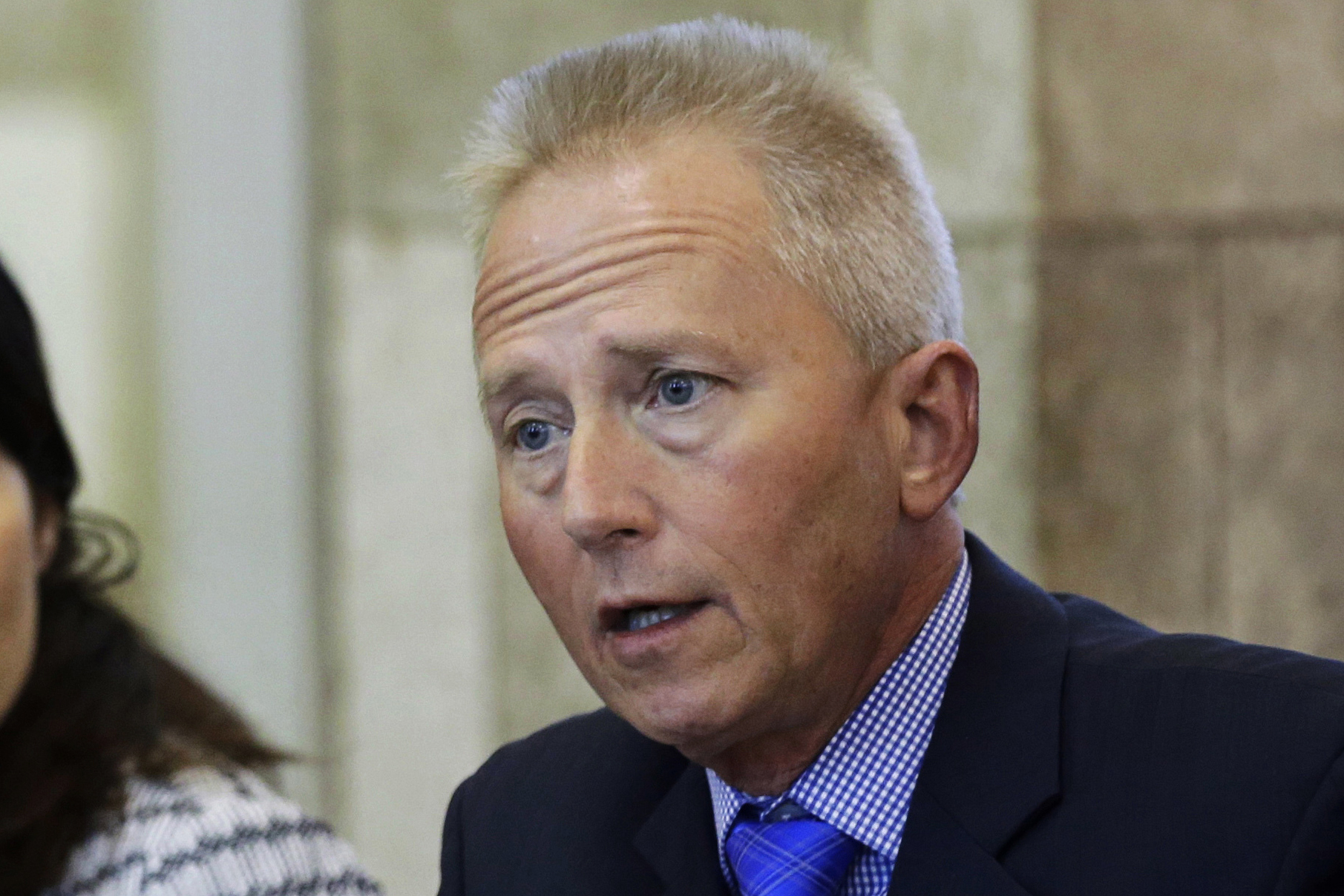 On Monday, several aides resigned from Van Drew's office after reports emerged that he was planning to make the switch due to his stance against impeaching President Donald Trump, reported Politico, the New York Times, the Washington Post, and USA Today.
"Van Drew's decision to join the ranks of the Republican Party led by Donald Trump does not align with the values we brought to this job when we joined his office," they said in a resignation letter.
Van Drew has yet to formally announce his party switch, but numerous reports have said he would. Van Drew has been the most vocal opponent of impeachment in the Democratic caucus and has been praised by President Trump on Twitter several times.