A decorated Chinese Army veteran who later served 21 years in the police force was well-known for cracking difficult cases involving murder, robbery, and drug trafficking. However, his will to uphold his spiritual faith was viewed as an act of disloyalty to the Chinese Communist Party (CCP), leading to the end of his successful career.
Zha Zhuolin, 58, a police officer from Yuzhou city, Henan province, China, was to retire this year. But nearly two years ago, in June 2020, he was ordered to hand over his police equipment and was officially put off-duty. Two months later, Zha received a formal notice stating he had been fired.
Once honored for his competence to maintain law and order in the region under his command, Zha is now treated as a state enemy, like countless other adherents of Falun Gong—an ancient cultivation system of mind and body that is practiced in over 100 countries worldwide.
"This is not persecution against me personally—it is a suppression of universal values," Zha said, according to Minghui.org, a U.S.-based organization that reports on the persecution of Falun Gong in China. "If a society can't tolerate the values of truthfulness, compassion, and forbearance, then it is a dangerous society.
"I've devoted most of my life to our country and its people. I'm proud of my career. Looking back on my life, I am not ashamed to face heaven or the people."
The relentless harassment, financial persecution, and mental distress in the last two years have compromised his well-being, and he is currently incapacitated and dependent on others with one side of his body paralyzed.
A Successful Career
Zha enlisted in the army at the age of 19. For the next 17 years, he dedicated his youth to working on national defense, serving at different points as a soldier, platoon leader, deputy commander, and several other positions.
As a strict disciplinarian with excellent leadership skills, Zha received multiple awards at all levels he served during his tenure. He won the honorary title of an "outstanding instructor" of the army group he led. During his last few years of serving in the army, between 1996 and 1998, Zha was honored as a model worker and was recognized for his assistance in the flood-fighting and disaster-relief efforts in Inner Mongolia, reported Minghui.org.
In 1999, Zha was transferred to assist the police force of the Yuzhou Public Security Bureau, Henan province. In the following years, he cracked a huge drug trafficking case as a squadron commander with the anti-drug brigade and then served as the deputy director of the Chuhe township.
Facing extreme work conditions and challenges, Zha developed high blood pressure, migraines, a frozen shoulder, and a herniated lumbar disc. When his rhinitis was bad, he struggled to fall asleep. He tried various treatments to restore his health, and in 2013, he learned about the health benefits of the meditation practice of Falun Gong.
Despite the communist party's ongoing violent suppression of the spiritual system, Zha decided to give Falun Gong's five gentle qigong exercises a try. Like any other adherent, Zha, too, experienced health improvements, reported Minghui.org. According to several surveys, many who practice Falun Gong have experienced an improvement in their overall health and well-being.
Zha's atheistic mindset and the CCP's lifelong indoctrination of him were overturned after he explored further Falun Gong's moral teachings of truthfulness, compassion, and tolerance.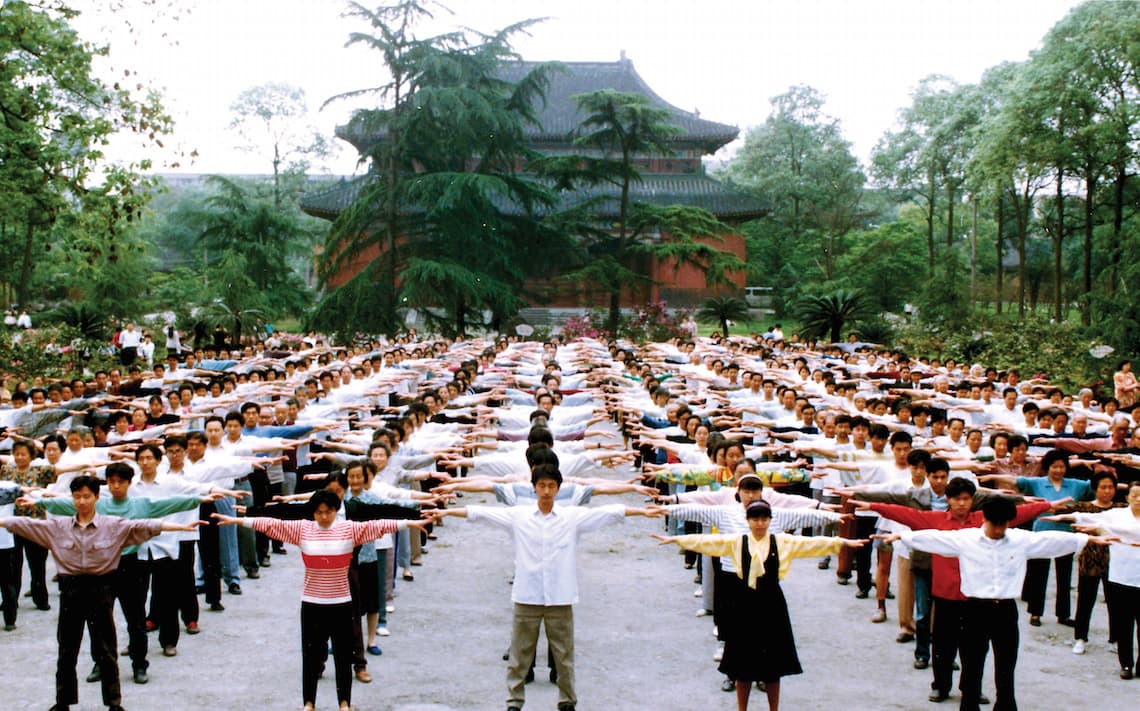 Upholding Faith
Despite the spiritual practice's global appeal, in 1999, then-leader of the Chinese communist regime Jiang Zemin, out of his own ideological fear, launched a systematic persecution campaign against Falun Gong with the aim of eliminating the practice. Over the past 21 years, millions of practitioners have been detained, brainwashed, and tortured, and even killed for their organs.
In 2015, Zha, who was still working in the police force, stood up for his faith and human rights and supported the unprecedented wave of lawsuits against Jiang Zemin by filing a criminal complaint against him for initiating a campaign of terror against Falun Gong.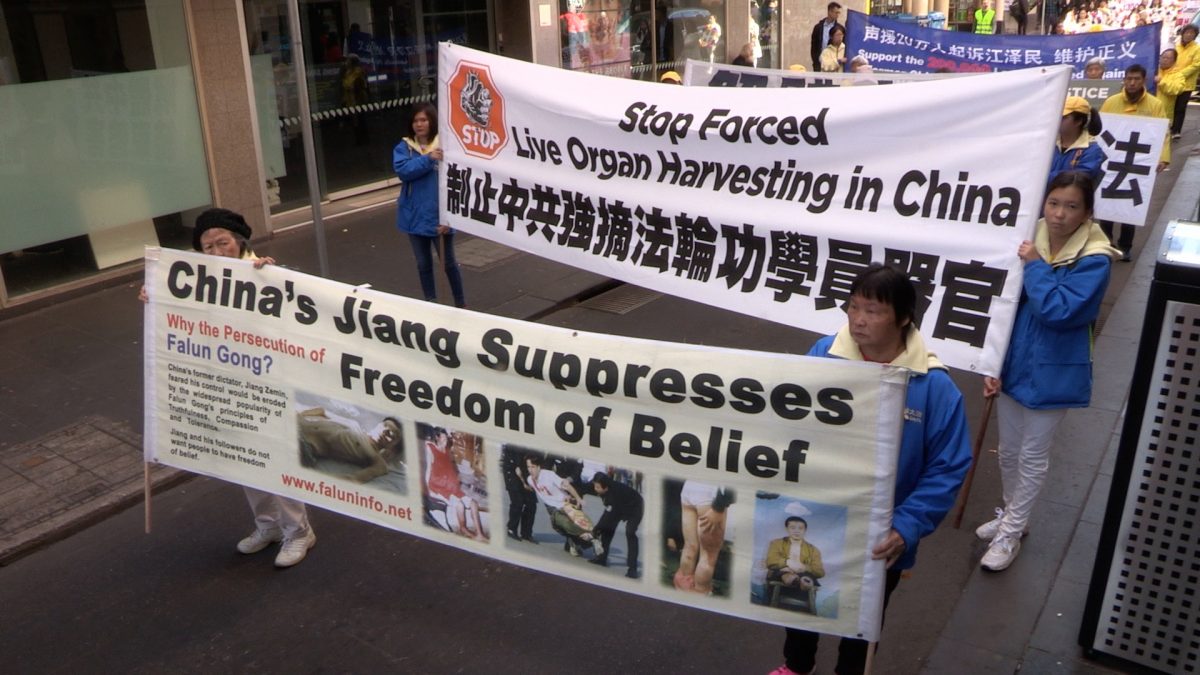 Soon after filing the lawsuit, Zha faced harassment and persecution like other Falun Gong practitioners. As he was still in service, the local police department went ahead to punish him a step further.
Zha was reprimanded and warned and never awarded his performance bonuses, which would have amounted to over 100,000 yuan (approx. US$15,800) by 2020. The members of the Public Security Bureau and the National Security Brigade reported against Zha to their higher-ups, while his supervisor tried to force him to give up his faith. Zha was coerced toward writing a "guarantee statement," a written declaration that one is ashamed of having practiced Falun Gong and will no longer practice, but he refused to comply.
In June 2020, the department tried to pressurize him one last time. According to Minghui.org, the director of the Domestic Security Office, Wang Xiaowei, told Zha that the "first rule for a police officer is to be loyal to the Party," adding that he only cared about his officers' loyalty to the CCP and "whoever practiced Falun Gong would be deemed disloyal."
Wang refuted Zha's claims that the law guarantees freedom of belief and that no law says practicing Falun Gong is a crime. A few months later, Zha was fired from his job.
Zha filed a complaint to protest their decision and is currently facing persecution in China for refusing to give up his faith.
Arshdeep Sarao contributed this report.