Former state senator John Moorlach says he's taking a break from politics after his Orange County Board of Supervisors election loss.
"I have been blessed with a 27-year career," Moorlach told The Epoch Times on March 10, a day after the special election to fill a vacant District 2 seat.
"I was not supposed to be in public service, I was supposed to be a partner in a CPA firm until December of last year. So, it's just been an amazing career. … I've been really fortunate, and I've had just some incredible experiences. You know, as treasurer, who gets to manage a $7 billion portfolio? Not too many people on this planet get that opportunity. So I sort of feel like today I'm finally free."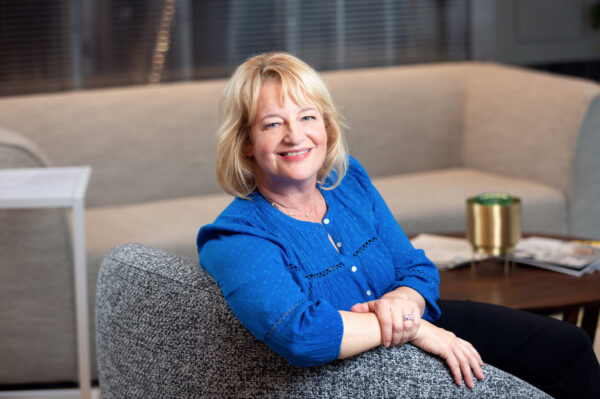 During a special election March 9 to replace former supervisor Michelle Steel, Costa Mesa Mayor Katrina Foley emerged victorious, becoming the first Democrat in the seat since 1894.
Newport Beach Councilmember Kevin Muldoon, Fountain Valley Mayor Michael Vo, and tax attorney Janet Rappaport were also in the running in a race that ultimately came down to Foley and Moorlach.
Foley received 42,347 votes to Moorlach's 29,628 ballots. Trailing behind were Muldoon with 10,745 votes, Vo with 8,639 votes, and tax attorney Janet Rappaport with 4,266 votes.
Moorlach, who was endorsed by the Orange County Republican Party, said he was disappointed by fellow GOP candidates Muldoon and Vo, who split the vote.
"I don't know if I was surprised [by the results,]" Moorlach said. "I think more than anything I was disappointed in what two Republican turncoats could do to the whole equation."
"If those two were not in the race, I would have won. So it's unfortunate, and, you know, you can't help people that are impetuous."
Moorlach previously served as District 2 supervisor from 2006 to 2015. He parted with the board after joining state senate in 2015, but lost his seat during the 2020 election. Earlier in his career, he was Orange County's treasurer-tax collector.
Supervisor Doug Chaffee, who endorsed Foley and is currently the only Democrat on the board, told The Epoch Times that he looks forward to working with her.
"Well, she sure won in a big way," he told The Epoch Times. "I look forward to working with her and doing good things for the county, and she's got a lot of energy, so I hope that bodes well for her experience."
It's not yet clear how Foley's presence will affect the board's dynamic, Chaffee said, adding that he hopes they all continue to work together well regardless of political affiliation.
"My mantra is, I try to bring people together and not push them apart," he said. "There's just so many things we have to do, there's no time to get into some kind of political spat."
Jackie Wu, spokesperson for the OC Registrar of Voters, said voter turnout was about 24 percent as of the evening of March 9, with 20 to 30 percent turnout, a typical number for special elections.
Foley said on Twitter that she couldn't wait to get to work.
"I'm so humbled by the support we received tonight and grateful for the confidence voters have placed in me," she said. "The challenges we face are serious, but I know that they are no match for the strength and resiliency of Orange County's residents."
Since Foley will be leaving her position as Costa Mesa mayor, city council will be considering options to replace her, Mayor Pro Tem Andrea Marr said.
"The options include holding a special election, but the law actually says that we're supposed to go through an appointment process first and only hold a special election if you can't agree within 60 days on a candidate," Marr told The Epoch Times.
"And as Pro Tem, my intention is to conduct a transparent and open appointment process, allow people to apply. I intend to meet with everyone who does apply. And then we'll see if the council can come to an agreement on a candidate before we have to go to an expensive special election."
Marr said that any eligible resident can apply to be the mayor and that she is not seeking the position.