An Illinois woman is behind bars after police said that she killed her elderly parents after plotting their demise, according to reports.
Deborah Jane Martin, 43, is accused of murdering her parents, 71-year-old Anne Martin and 72-year-old David Martin, inside their home in South Derbyshire Lane in Arlington Heights on June 8, reported ABC7.
Anne had called 911 at around 12:30 a.m. that day and was apparently gasping for air.
A "bone-chilling" 911 call captured the last moments of life of an Arlington Heights woman, who authorities said was killed over the weekend along with her husband in an crime allegedly committed by the couple's daughter. https://t.co/P0lXEa5c1R

— Chicago Tribune (@chicagotribune) June 11, 2019
"The 911 audio captures the defendant's mother gasping for air and moaning. Within seconds of dispatch answering, sounds of movement are heard followed by the mother of the defendant gasping and pleading, 'No Debbie,'" Lorna Amado-Chevlin with the Cook County State Attorney's Office told the news outlet. According to the Chicago Tribune, she described the call as "bone-chilling."
"Her dying gasps and moans are heard throughout the duration of the call," Amado-Chevlin was quoted by ABC7 as saying.
Martin had lived at home with her parents. Before the alleged incident, she went to dinner with them on the night of June 7 and abruptly left and waited for them to come home. When they returned, police said she killed them with a knife.
Police said that when officers arrived, the couple was dead.
Officials said David Martin was found near the front door, reported the Chicago Tribune, which added that Anne Martin was located in the kitchen. The phone was sitting on the kitchen counter.
Authorities spotted Deborah Martin coming down the stairs after taking a shower. They found her and bloody clothes in the bedroom along with a journal about her plans to kill them, court documents stated, the Tribune reported.
"The journal excerpts included multiple entries including her intent to kill her parents, one as recent as June 2, 2019—just days before this horrific murder," said Amado-Chevlin in the ABC affiliate report.
In her purse, police also found a receipt for the purchase of a knife.
"It's hard to determine what persuaded Deborah to take action against her parents at that particular time," Arlington Heights police spokesman Joseph Pinnello said.
Deborah Martin had no prior criminal history, reported the Tribune.
Police, however, had "dealt with the family over several years in the past but there was no reported violence," Pinnello added.
Deborah Martin is slated to appear in court on June 27.
"They were nice people, just great people," a neighbor told ABC7 about the family, saying the elderly couple had a grandchild. "We're just devastated by this whole thing."
Facts About Crime in the US
Violent crime in the United States has fallen sharply over the past 25 years, according to both the FBI's Uniform Crime Reports (UCR) and the Bureau of Justice Statistics (BJS) National Crime Victimization Survey (NCVS).
The rate of violent crimes fell by 49 percent between 1993 and 2017, according to the FBI's UCR, which only reflects crimes reported to the police.
The violent crime rate dropped by 74 percent between 1993 and 2017, according to the BJS's NCVS, which takes into account both crimes that have been reported to the police and those that have not.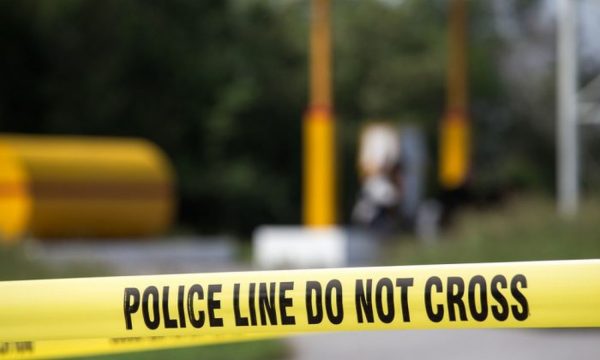 "From 1993 to 2017, the rate of violent victimization declined 74 percent, from 79.8 to 20.6 victimizations per 1,000 persons age 12 or older," the U.S. Department of Justice stated.
Both studies are based on data up to and including 2017, the most recent year for which complete figures are available.
The FBI recently released preliminary data for 2018. According to the Preliminary Semiannual Uniform Crime Report, January to June 2018, violent crime rates in the United States dropped by 4.3 percent compared to the same six-month period in 2017.