Illinois police are searching for a man wanted in relation to methamphetamine possession, who bears a striking resemblance to Walter White from the popular television show "Breaking Bad."
The 50-year-old, named Todd W. Barrick, Jr., is wanted for an alleged probation violation related to meth possession, the Galesburg Police Department told KWQC.
Officials told the outlet Barrick was still at large on the afternoon of Sept. 9.
Galesburg Police published a mugshot of the 50-year-old on Facebook last week in an appeal for information related to his whereabouts.
In the photo, Barrick can be seen wearing a white vest, glasses, and with a distinctive goatee and bald head.
The release of the mugshot caused social media users to comment on Barrick's resemblance to the character of Walter White in "Breaking Bad," portrayed by actor Bryan Cranston, 63.
Walter White, the central character of the hit AMC series, is a high school chemistry teacher who starts to manufacture crystal methamphetamine after a lung cancer diagnosis.
One Facebook user commented, "Walter White, is that you ???"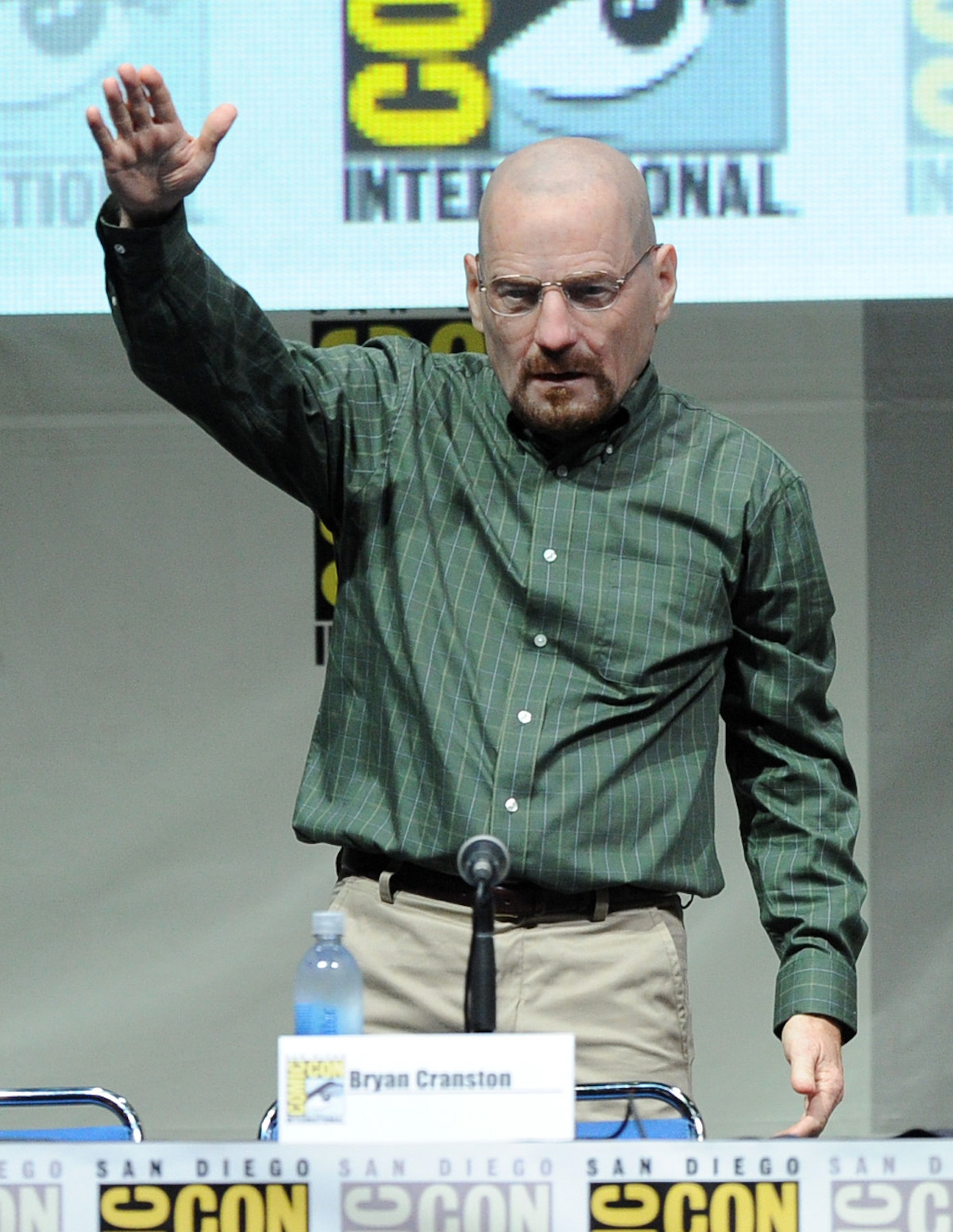 Another joked: "Have you tried Albuquerque? Perhaps at Los Pollos Hermanos," referring to locations where the hit series was set and filmed.
Galesburg Police urges anyone with information on Barrick's whereabouts to get in touch at (309) 343-9151.
$1 Million Meth Stash Found Stuffed in Suitcases
In June, authorities discovered a stash of meth with an estimated street value of $1 million stuffed in two suitcases in a Washington forest.
A sergeant with the Okanogan County Sheriff's Office and his K-9 partner found the two suitcases containing 186 pounds of methamphetamine in the Okanogan National Forest on Monday, June 17, according to the Gazette-Tribune.
The sheriff's office was assisting the Department of Homeland Security with an air smuggling investigation near Mazama, Wash., King5 News reported, when the deputy made the unusual find.
King5 posted the story on its Facebook page, where it garnered numerous reactions.
"Good Lord, thankful it's in the right hands now," wrote one commenter. "Bless you and the work you do. Cannot thank you enough. Glad it's off the streets."
"Outstanding work," commented another. "Thank you to all involved and working together with local and federal agencies, the way they should be allowed to work together."
The sheriff's office was cited by KREM as saying K-9 Gunner was purchased with funds raised by Okanogan County residents. He has been working with Sgt. Davis for six years.
The sheriff said the suitcases full of meth were located in a heavily brushy area in the National Forest, according to King5 news.
No information was immediately available on whether the authorities have identified any suspects in the massive meth bust.
Epoch Times reporter Tom Ozimek contributed to this report.