A man in Illinois claimed his wife favored her dogs over him and chucked them off a balcony, killing one, during an argument on Dec. 24, police officials said.
Police officers responded to a call in Chicago and found a Chihuahua dead on the ground.
The dog's owner told police officers that she and her husband got into a fight while in a car and that he slapped her twice.
"You love those dogs more than you love me. … I'm going to kill those dogs," the woman's husband Jerald Jeske, 51, allegedly told her as they kept arguing outside the house, reported the Chicago Tribune.
He then grabbed her keys, went inside the home, and hurled the dogs off a second-floor balcony.
Jeske was arrested and charged with one felony county of aggravated cruelty to animals.
Cook County Judge Stephanie Miller ordered Jeske held in lieu of $10,000 bond and he was scheduled to appear next in court on Dec. 31.
The Chihuahua that died was 16 years old, according to WGN-TV.
The second dog ran away and has not been found. That dog is a 14-year-old female Chihuahua named Flo.
According to the Humane Society of the United States, animal cruelty is strongly correlated with other crimes, including violence against people.
"Hoarding behavior often victimizes animals. Sufferers of a hoarding disorder may impose severe neglect on animals by housing far more than they are able to adequately take care of. Serious animal neglect (such as hoarding) is often an indicator of people in need of social or mental health services," the group stated.
"Surveys suggest that those who intentionally abuse animals are predominantly men under 30, while those involved in animal hoarding are more likely to be women over 60."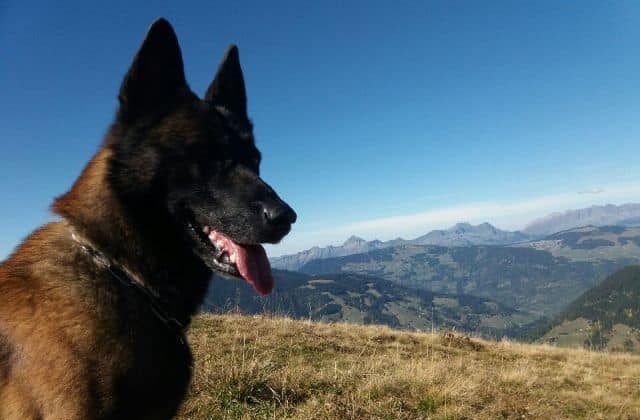 Dog Rescues 12-Year-Old Boy
A 12-year-old boy was found alive after being buried by an avalanche in the Alps for over an hour.
The local rescuers, who are used to pulling frozen lifeless bodies from the snow if they are not found within 15 minutes, said finding the London schoolboy, woozy from breathing his own carbon dioxide, but still conscious, was a "miracle."
The boy, named only as Hector in local reports, was skiing on an unauthorized slope in La Plagne in the French Alps on Boxing day with his father and others when they were hit by an avalanche.
He was swept several hundred meters down the slope, according to local reports, surviving the 3 foot (1 meter) depth due to small cracks that allowed air to reach him.
When he heard that the boy was missing, and the group was not equipped with locator beacons, local rescuer Sergeant-Major Raphael Chovin said his heart sank.
Few people survive beyond 15 minutes—and without a locator beacon, a shovel or other survival gear, the chances are even slimmer.
But one hour and three minutes later, his specially trained dog, Gétro, found the boy.
Chovin said Hector was still conscious and able to speak when they dug him out.
Epoch Times reporter Simon Veazey contributed to this report.
From NTD News