Editor's note: This article was corrected. A previous version of the article stated that the extension of the statewide stay-at-home order was overturned. The Epoch Times regrets this error.
An Illinois judge has granted a restraining order to block Gov. J.B. Pritzker's (D) extension of his stay-at-home order for a Republican lawmaker, but Pritzker said that it puts his entire plan in jeopardy.
Clay County Circuit Court Judge Michael McHaney's ruling released Illinois state Rep. Darren Bailey (R) from having to comply with the order, according to local news reports.
The ruling only applies to Bailey, but the governor says it will be challenged because it will set a bad precedent.
Pritzker said that his office is going to work to have the judge's order reversed. Under the new ruling, cities could disregard the state's stay-at-home order and reopen starting Friday.
"We are certainly going to act in a swift action to have this ruling overturned," the governor told reporters on Monday.
The judge ruled in favor of Illinois state Rep. Darren Bailey (R), who said the governor exceeded his authority and is violating the civil rights of residents.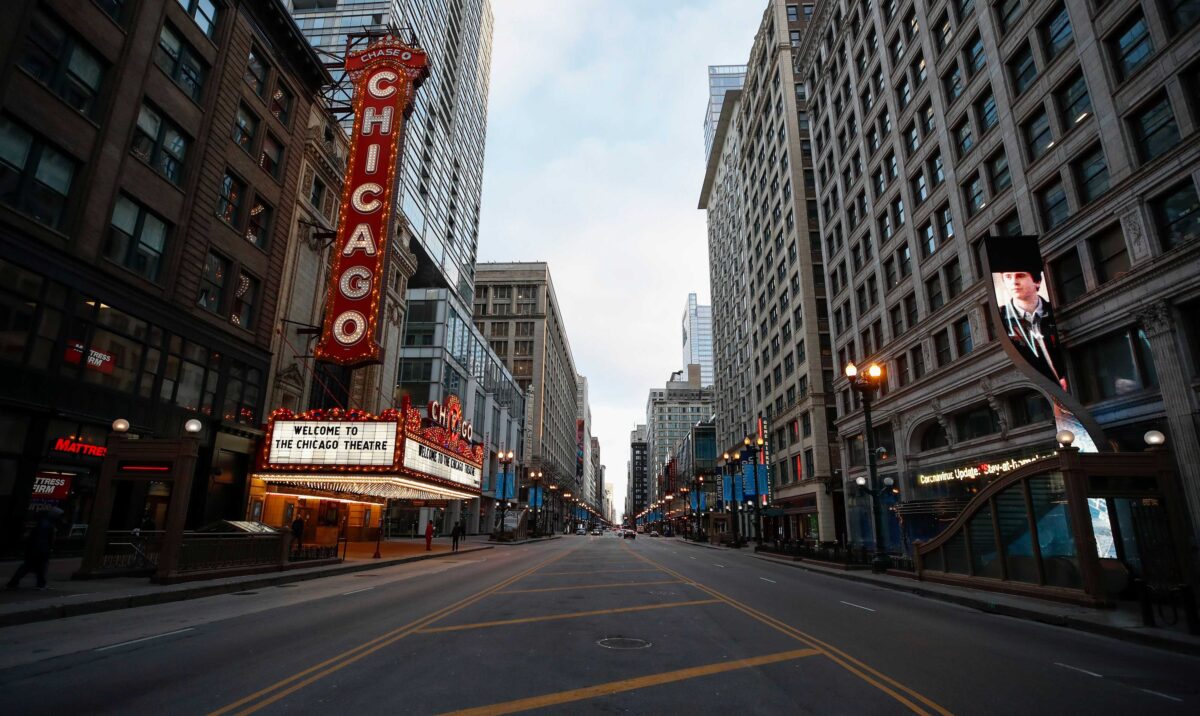 "My lawsuit asks the court to find that Gov. Pritzker overextended his power by issuing additional 'stay at home' orders after his original disaster proclamation, which expired on April 9th, 2020," said Bailey in a statement. "Enough is enough! I filed this lawsuit on behalf of myself and my constituents who are ready to go back to work and resume a normal life."
Pritzker said he would continue to issue new health directives until the lawsuit is resolved.
"Representative Bailey's decision to go to the courts is an insult to all Illinoisans who have been lost during this COVID-19 crisis. It's a danger to millions of people who might get ill because of his recklessness," Pritzker said Monday, according to NBC Chicago. "Disasters don't evaporate on a 30-day timeframe. Legislators took this into account when they wrote this law. We will fight this lawsuit to the furthest means possible."
Illinois' public health agency reported a 1,980 additional CCP (Chinese Communist Party) virus cases as of Monday. Fifty deaths were reported, bringing the total to around 2,000.
In his latest order, Pritzker would allow for some outdoor activities, and many previously barred surgeries and some medical operations. Meanwhile, some retailers can reopen to fill online orders or pick the orders up. The governor's order will also require face coverings for anyone over the age of 2, Fox32 in Chicago reported.
The Epoch Times refers to the novel coronavirus, which causes the disease COVID-19, as the CCP virus because the Chinese Communist Party's coverup and mismanagement allowed the virus to spread throughout China before it was transmitted worldwide.