Illinois Gov. J.B. Pritzker announced the state is closing down all restaurants and bars in an attempt to curb the COVID-19 coronavirus epidemic.
All restaurants and bars have to close to dine-in customers from the start of business on Monday until March 30, he said in a press conference broadcast by local media outlets. The state has already limited public gatherings and closed down all schools for several weeks.
"I know how difficult this will be on small businesses around the state. But we must do everything we can to safeguard the health of the citizens of Illinois, and that requires this urgent action," he wrote, adding that the state is "working with" the owners of establishments in the effort.
"There are no easy decisions to make as we address this unprecedented crisis—we must do what science and experts say will keep people safe," the governor added.
Drive-through and pickup services at restaurants are still allowed, he said.
Earlier in the day, Pritzker said he was displeased by the throngs of people who gathered in Chicago to celebrate St. Patrick's Day despite the city having placed a ban on the annual parade. Young people congregated at bars to drink to celebrate despite the highly contagious nature of the virus, he lamented.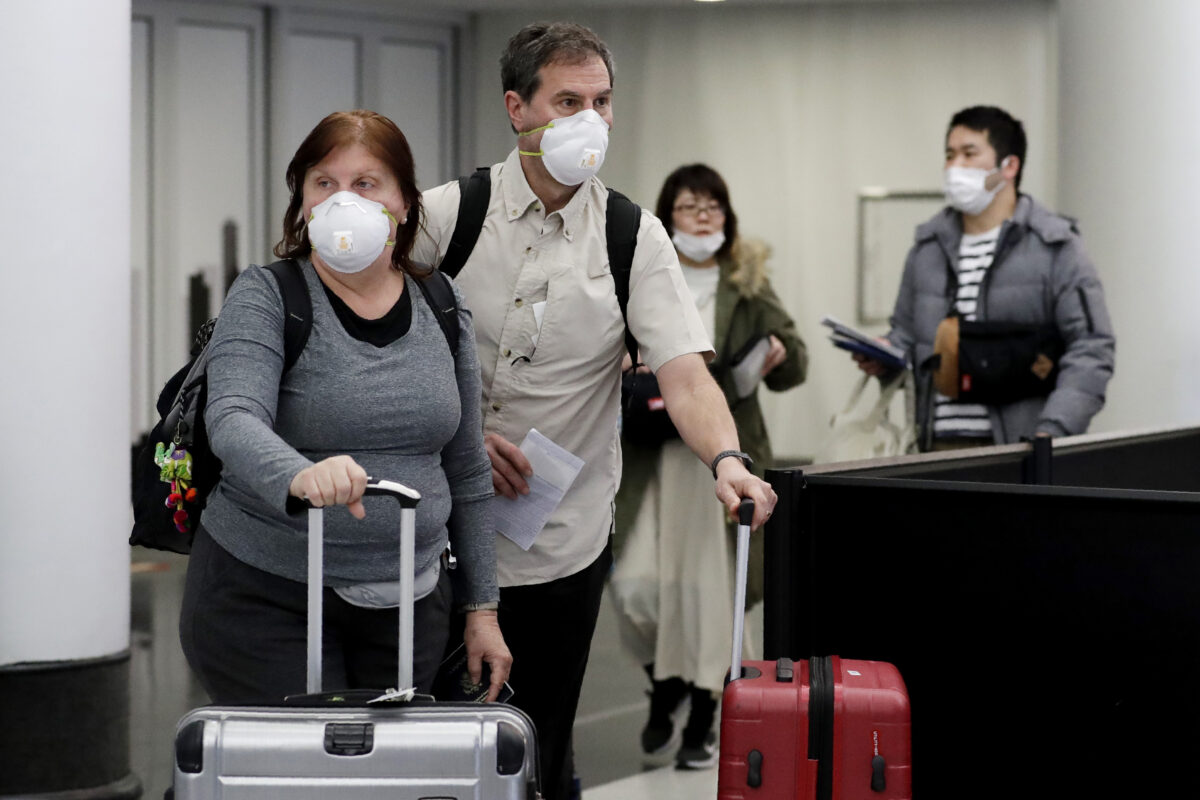 "I tried earlier this week to appeal to everyone's good judgment to stay home, to avoid bars, not to congregate in crowds. It's unfortunate that many people didn't take that seriously," he said, according to WGN. "The time for persuasion and public appeals is over. The time for action is here."
"People aren't understanding that, even if you're healthy, even if you're young, that you may be a carrier. And you're going to hand it over to somebody else," Pritzker told NBC on Sunday, adding that there are "young people" who believe they are invulnerable to COVID-19, the disease caused by the mysterious new coronavirus that first started spreading in China. Most of the COVID-19 fatalities have been people over the age of 60 or individuals with underlying health issues.
It comes as Ohio Gov. Mike DeWine announced that starting on Sunday at 9 p.m., all bars and restaurants are closed statewide and cited similar concerns over the virus.
"I'm aware that this will impact many, many good workers. I can't tell you how sorry I am, but we will work to mitigate the suffering. It is our goal for everyone to get through this. Every day we delay, more people will die," DeWine wrote in a statement in announcing the measures about an hour before Pritzker's statement.
Data provided by Johns Hopkins University shows more than 3,000 cases of COVID-19 have been discovered in the United States, and at least 60 deaths were reported as of Sunday.