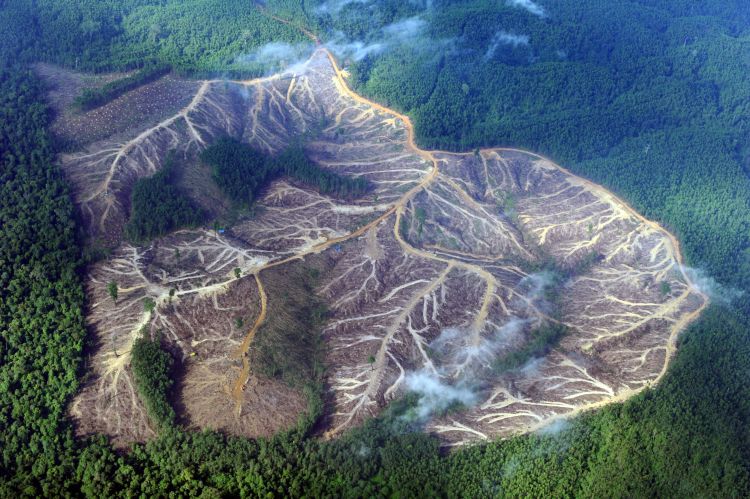 Every two seconds the area the size of a soccer field is clear-cut by illegal logging activities, earning criminal networks $10 billion to $15 billion a year from selling the timber. 
A new study by the World Bank shows that effective criminal justice efforts could help combat illegal logging, and preserve the threatened forests of the world.
Alarmed by this situation, the study called "Justice for Forests," sets out to propose strategies to better use the law to combat forest crime.
Its authors observed that in affected countries most preventive measures taken against illegal logging were of "little or no significant impact." 
Therefore, they suggest that a "more targeted, punitive approach" be applied.
The problem is that the legal steps taken were only aimed at "low-level criminals whose involvement … is due to poverty," while "most forest crimes go undetected, unreported, or are ignored." 
Therefore, they conclude that there is no real deterrence for the big players. 
"We need to fight organized crime in illegal logging the way we go after gangsters selling drugs or racketeering," said Jean Pesme, manager of the World Bank Financial Market Integrity team in a statement. 
Instead of only going after poor farmers, the authors suggest that the justice system focus on taking out large-scale, sophisticated criminal networks and the high-level corrupt officials that protect them. 
That means countries like Indonesia or Brazil need to get better at investigating, prosecuting, and convicting such cases, as well as confiscating their illegal earnings.
In some places, more than the forests are at risk. Survival—a group working for the rights of tribal peoples—raises the case of a tribe in the Brazilian rain forest that faces "genocide" at the hand of criminal loggers.
Awá is a small tribe of nomadic hunter-gatherers who depend on the forest for their livelihood. Intensive illegal logging as well as massacres pose an increasing threat not just their to land, but to their very survival.