Illegal Kidney Transplant in Mainland Hospital
March 25, 2006 12:00 am Last Updated: March 25, 2006 12:00 am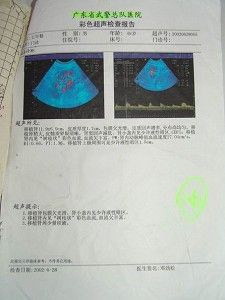 The world was shocked by the exposure of live organ harvesting being done on Falun Gong practitioners at the Sujiatun Concentration Camp in Shenyang City. This may be one of the cruelest tragedies in the history of humanity. Western society has very strict medical requirements and standards regarding organ transplants. In addition, there is a universal medical standard. Many people cannot imagine or believe that it is really happening in China.
International society has a constant shortage of organs for transplant, especially kidneys since they only keep 24 to 48 hours out of the body. Normally patients are listed on computer waiting lists for kidneys to become available that are a match for their body tissue. If the tissue match is not good, the body may reject the new kidney. The wait is usually a number of years. Some people question that even if so many live Falun Gong practitioners' organs are being taken at Sujiatun, the hospitals in Shenyang that are qualified to do kidney transplant operations are limited. The Chinese and Western Medicine Thrombus Treatment Center in Liaoning Province is only a second class hospital. Are they able to do these operations?
The question is raised whether private kidney transplants and other organ transplants are being done in hospitals in Mainland China that are not qualified to do them. International media has reported that a large number of people from overseas have been traveling to Mainland China specifically for organ transplant operations. The greatest benefit offered is the short waiting time of patients for an organ match, with the shortest waiting time of only two weeks. Currently, there are advertisements in Japan and Southeast Asia about quick kidney transplants in Mainland China.
Large numbers of mainland officials, businessmen, famous actors/actresses, other famous and wealthy people are receiving kidney transplants quickly in Mainland China. Expert medical analysts state that it is very likely that China is warehousing kidney organs from live bodies. It is not possible for so many to be available otherwise.
Advertisements appear on public bulletin boards and telephone poles everywhere in different provinces and cities in Mainland China. The ads read: "Do you want to a kidney transplant?", "We can provide kidney sources immediately." Mainland people say that China is now doing kidney transplants as commonly as curing social diseases. Even normal township and village hospitals can do it. Doctors and unqualified people are doing large numbers of organ transplants in private.
The Chinese Communist Party (CCP)'s policy of no criminal charge for beating Falun Gong practitioners to death and the fact that Falun Gong practitioners can be illegally arrested has provided sources of live-body organ transplants.
The program "Society Outlook," produced by Guangdong Star TV, was about Hong Kong resident Wang Nianwen's trip to Guangzhou for a kidney transplant. This should in part raise red flags for our readers and answer their doubts regarding Sujiatuns' live harvesting of Falun Gong practitioners' organs.
We will continue to report news on this topic. We hope that people from different fields can provide evidence to expose these ruthless activities to the international community.
In Hong Kong, those that suffer late stage kidney failure must wait for as long as seven to eight years on average for a kidney transplant. However, 52-year-old Hong Kong resident Wang Nianwen went to Guangzhou seeking a kidney and had one within a month. He went to Guangdong from Hong Kong full of hope, thinking that the long suffering days would go away. However, just 16 days after his kidney transplant, he left this world in tremendous pain from the surgical wound.
Wang had nephropathy for ten years. His illness became worse during the fourth. The state of deterioration by the ninth year required him to quit his job and stay at home. On May 23, 2003, he went to the First Affiliated Hospital of the Sun Yat-sen University in Guangdong Province (abbreviated as "Zhongshan Hospital") for diagnosis. Zhu Lanying, director of the Kidney Internal Medicine department, thoroughly examined and tested him. A search for a "kidney match" was done and a transplant operation was arranged by this hospital.

On May 29, 2002, Wang's family received the test results. Wang Nianwen and his son saw Zhu Lanying again. Zhu said there were too many patients during the workday and requested they book another appointment. The father and son waited at Xinqiao Hotel, Room 601, and met Zhu Lanying. They gave Zhu 3,000 Hong Kong dollars and other gifts. Zhu Lanying smiled at them and said, "Keep your mind at ease!"
A Small Hospital Performed Major Surgery
On June 26, 2002, Wang Nianwen received a call from Zhu Lanying for a transplant operation. He was told to arrive at the hospital immediately or the kidney would go to someone else. The Wang family rushed to Guangzhou, but they were startled by Guangdong Yanling Hospital's primitive facilities.
Seeing the doubts, Zhu explained that the operation must be done here because Yenling Hospital found the kidney and was unwilling to transfer it to another hospital. She said that Yenling Hospital and Zhongshan Hospital are related and that Dr. Cheng Gang from Zhongshan Hospital would be performing the transplant. A nurse has eight patients to take care of simultaneously during peak hours at Zhongshan Hospital. The nurses in Yenling Hospital can give each patient undivided attention and the physicians from Zhongshan Hospital come daily to check on the patients. After hearing this, the Wang family agreed to have the operation done in Yenling.
Hospital regulations state that a patient transferring to a specialized hospital for treatment must have a consultation with the doctor first. If the patient is in critical condition, then one must delay transfer until the condition stabilizes.
The Wangs met with Assistant Director Li Wanhua of Yenling Hospital. Li immediately ordered the staff to prepare for surgery. At Li's hint, the Wang family took out a stack of envelopes containing 2200 yuan for Zhu Lanying, 3000 yuan for Cheng Gang, 1000 yuan plus a considerable amount of luxurious gifts for Li Wanhua, 500 yuan for the anesthesiologist and 200 yuan each for the doctors and nurses on call that night.
It is common knowledge that an examination needs to be done before each surgery to make accommodations for specific situations. However, the kidney transplant surgery was done 30 minutes after the Wangs reached the hospital. The initial operation took two hours. However, an obstruction in a blood vessel prompted the staff to redo the surgery. The entire procedure took three hours and 45 minutes.
Condition Became Unstable after Surgery
After surgery, Wang's condition became unstable and there were signs that his body was rejecting the foreign kidney. Since Yenling Hospital does not have equipments for color B-Mode ultrasonic test, Wang was transported twice to the Guangdong Province General Armed Police Hospital for examination. Such frequent transportation and lack of rest was not ideal for a recuperating patient. Contamination of the surgical wound in the hot weather is very likely. There was only a doctor with an oxygen bag on the ambulance during the drive between the two hospitals.
Wang's condition got worse every day. Later on he was scheduled for a third color B-Mode ultrasonic test at Zhongshan Hospital. The test result showed that he was suffering from tubular necrosis. This is a complication resulting from the kidney transplant surgery caused by imprecise surgical methods or incorrect use of drugs.
On the morning of July 12, 2002, Wang underwent dialysis ordered by Zhu Lanying. At this time, Wang's condition was fairly stable and his mind was clear. Zhu said the patient had high urea content in his blood and needed three hours of dialysis. However, after only 30 minutes on the machine, Wang Nianwen's blood pressure began to drop. Two hours later the nurse stopped the dialysis due to his extreme low blood pressure. Wang's surgical wound suddenly inflated and his condition deteriorated. There was no electrocardiogram or heart resuscitation device in the hospital ward. Therefore, the doctor could only perform manual CPR. Wang died.
Source of Kidney Was Unclear
Wang's family later asked Zhu Lanying, "Of all the patients you introduced to Yenling Hospital, how come only Wang Nianwen died?" Zhu replied, "It is difficult to estimate the success rate of surgery, this is normal even for large hospitals like Zhongshan Hospital."
Wang Nianwen's hospital record at Yenling Hospital reads, "The source of the kidney and the source's health were not stated in the medical records. Since the kidney is of questionable origin, the hospital does not guarantee the quality of the transplanted kidney." A reporter from Hong Kong's 'Next Magazine' investigated hospitals in Dongguan City and found that their facilities were very basic. A doctor from the kidney transplant center admitted that many of their patients were transferred from Hong Kong. The doctor refused to comment on the sources of the kidneys.
Whether Yanling Hospital Is Qualified to Perform Kidney Transplant
Whether Yanling Hospital is qualified to perform kidney transplant is the key to this fatal accident. Department of Health, Guangdong Province once issued a standard for kidney transplants: 1.Only level III hospitals are qualified to perform kidney transplants 2.The operation must be conducted by urological surgeons 3.The head surgeon in charge must have senior technical title, also must have been engaged in urological surgery for over five years.
At present, only Zhongshan Hospital in Guangzhou City, which is rated as a Level III hospital, is qualified to perform such major surgeries. Yanling Hospital does not even meet the standard for Level II hospital; therefore, it is not qualified to perform kidney transplant.
After the surgery, Wang Nianwen's color B-Mode ultrasonic test was done by the General Armed Police Hospital and Zhongshan Hospital; his FK506 test was done by Zhongshan Hospital, which proves that Yanling Hospital is not equipped to perform kidney transplant.
The plasma level of FK506 was also done by Zhongshan Hospital on July 8, 2002, which again shows that Yanling Hospital doesn't have the adequate medical technology to perform kidney transplant.
According to a report by Next Magazine, one of its journalists went to Yanling Hospital. Upon entering the hallway, he smelled an extremely strong foul odor. The light was very dim inside the hospital, the floor was dirty, the wards were equipped with old and broken equipment, the bed sheet was worn out, and the iron rods of the bed was full of rusty spots. The picture taken showed the medicine cart was also full of rusty spots.
Among the medical staff involved in this medical accident, Li Wanhua, who performed the kidney transplant for Wang Nianwen doesn't have a surgeon's license; Liu Qinghua, who performed blood dialysis was a physician according to his license; Zhu Lanying, Cheng Gang, Wu Peigen, Wu Qingrui were actually "visiting doctors" from Zhongshan Hospital to make extra money, and they do not belong to Yanling Hospital's medical staff.
Based on the standard issued by Guangdong Province Department of Health, the surgeon performing kidney transplant should be a urological surgeon. However, none of the doctors involved, including the head surgeon, was a urological surgeon. The head surgeon Cheng Gang, shown as a cosmetic surgeon on the staff list of Zhongshan Hospital, has no license to perform kidney transplant.
On the issue of whether Yanling Hospital is qualified to perform kidney transplant, the department of Health of Guangdong Province claimed as such: Yanling Hospital's medical license includes surgery. As to whether it could perform kidney transplant, the hospital should decided on its own based on its conditions and equipments.
So far only Next Magazine and the Social Outlook program of Guangdong Star TV have reported this medical accident. Other Chinese Media were forbidden to report it. The family of the victim has run into rejection everywhere they went to appeal. They hope to seek justice thorough some other means.