Three illegal aliens have been charged for plotting the murder of a whistleblower who was found shot to death on Aug. 19, 2017.
Eliud Montoya, a naturalized U.S. citizen, had alerted authorities stating that Pablo Rangel-Rubio, 49, was running a scheme to employ illegal aliens at a tree service in the Savannah, Georgia, area.
Montoya said in a formal complaint filed with the federal Equal Employment Opportunity Commission that Rangel-Rubio was skimming pay from the illegal workers.
He had reported the scheme to company officials four months prior.
The Department of Justice said that Rangel-Rubio, his brother Juan Rangel-Rubio, 42, and Higinio Perez-Bravo, 49, plotted to murder Montoya and then shot him to death.
According to the indictment, announced on Dec. 13, Pablo Rangel-Rubio paid Perez-Bravo to assist his brother in killing Montoya in retaliation for exposing the hiring scheme.
The scheme is believed to have netted the brothers more than $3.5 million during a decade.
"Eliud Montoya was a naturalized citizen of the United States who worked hard and raised a family," said U.S. Attorney Bobby Christine in a statement.
"He went to the proper authorities to report a federal crime and for that he was murdered. Our office is committed to ensuring justice for Eliud Montoya, a man killed for doing the right thing, by those intent on protecting their illegal profits."
"This case is an extreme, but clear example of how far certain criminals seeking to illegally exploit the U.S. labor market will go to protect their ill-gotten gains and illustrates why worksite enforcement will continue to be a major priority for HSI," said Homeland Security Investigations Atlanta Special Agent in Charge Nick Annan.
"Citizens who uphold the law and report criminal activity should never have to be afraid of retaliation from those intent on breaking the law," added Chris Hacker, special agent in charge of FBI's Atlanta division.
Five people were originally arrested as suspects in Montoya's death, including Pablo Rangel-Rubio, reported WSAV. Authorities found a number of firearms inside a house shared by the five men, who were all working and living together.
Court records show that Rangel-Rubio was committed to the custody of the Federal Bureau of Prisons on July 10 for 16 months and that following his release he would be deported.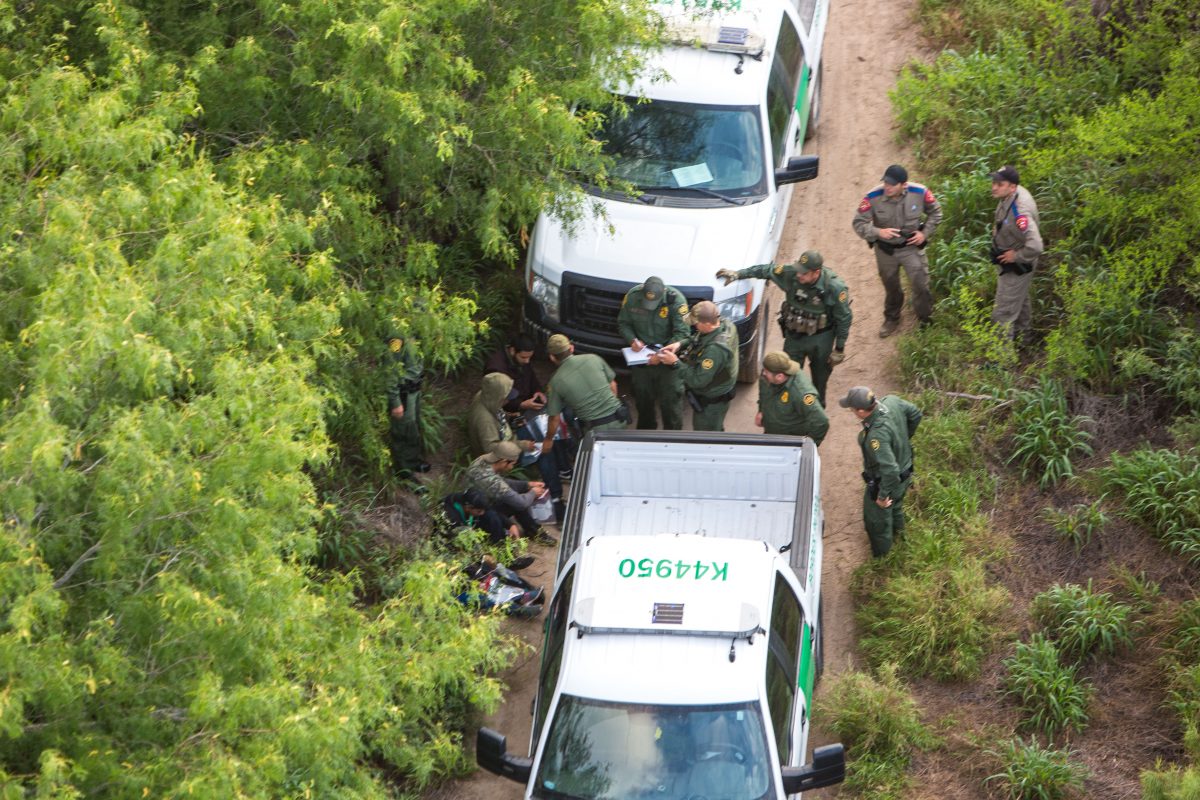 Illegal Immigration in the United States
Up to 29 million illegal aliens are living in the United States, according to researchers at Yale University.
The researchers noted that previous estimates were all based on one survey, and they were able to figure out the true range of illegal immigrants residing in the country.
The new approach the researchers used was based on operational data, including deportations and visa overstays. They combined that with demographic data, including death rates and immigration rates. The paper examined data from 1990 to 2016.
They said the mean estimate was 22.1 million illegal aliens.
According to a 2018 report from the Center for Immigration Studies, births in 2014 to illegal immigrants accounted for 7.5 births, or some 297,000, in the United States. That figure is larger than the total number of births in any state other than California and Texas.
The center said the estimated 28,000 births to illegal aliens in the Los Angeles metro alone is larger than the total number of births in 14 states and the District of Columbia. About 67 percent of illegal aliens who give birth aren't insured, leaving taxpayers to foot the bill for the births. The cost for illegal immigrant births was pegged at $2.4 billion.
From NTD News