Former Attorney General Jeff Sessions wore a "Make America Great Again" hat in a new campaign advertisement, telling prospective voters he would be President Donald Trump's "number one supporter."
Sessions, 72, was Trump's top law enforcement official from 2017 to earlier this year. Sessions was in the Senate when Trump announced his campaign and famously became the first Senator to endorse Trump, announcing on Feb. 28, 2016: "We need to make America great again."
The phrase was Trump's slogan during the campaign and helped spawn the so-called MAGA hats.
"Out of the 100 United State Senators, I was the very first one to stand with Donald Trump. While the others were hiding under their desk, I went to work. I knew he was the one to make America great again," Sessions said in the new campaign video.
"I'll keep fighting for President Trump and his agenda."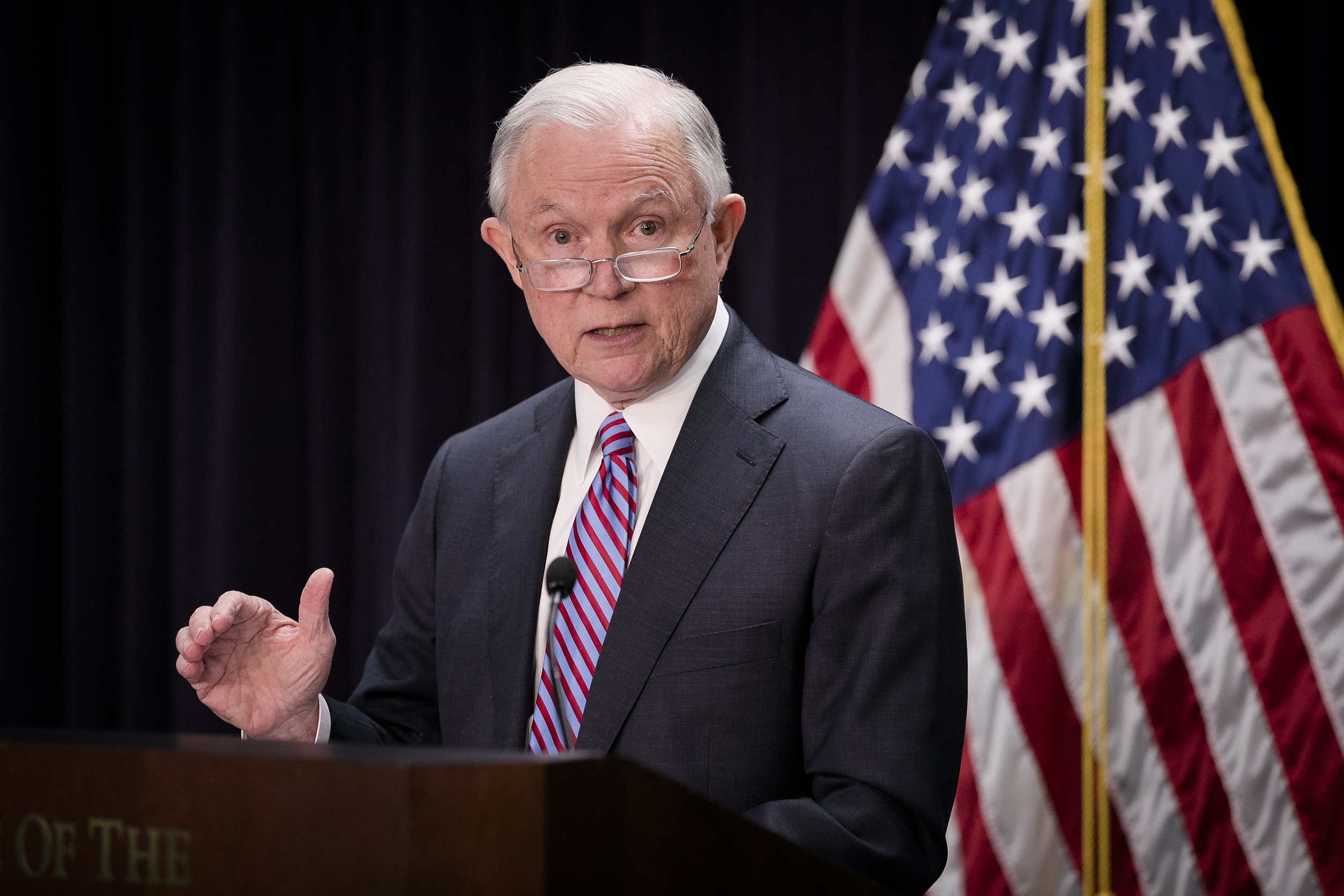 Sessions then put on a "MAGA hat" and said he approved the message in the ad.
Sessions in his campaign announcement video touted the fact he hasn't criticized the president since leaving the administration.
"When I left President Trump's cabinet, did I write a tell-all book? No. Did I go on CNN and attack the President? No. Have I said a cross word about President Trump? No," he said. "And I'll tell you why: First, that would be dishonorable. I was there to serve his agenda, not mine. Second, the President is doing a great job for America and Alabama, and he has my strong support."
Sessions has faced criticism from Trump over his recusal in the probe into Russian interference in the 2016 election and Trump said last week he wouldn't endorse his former ally, at least for now.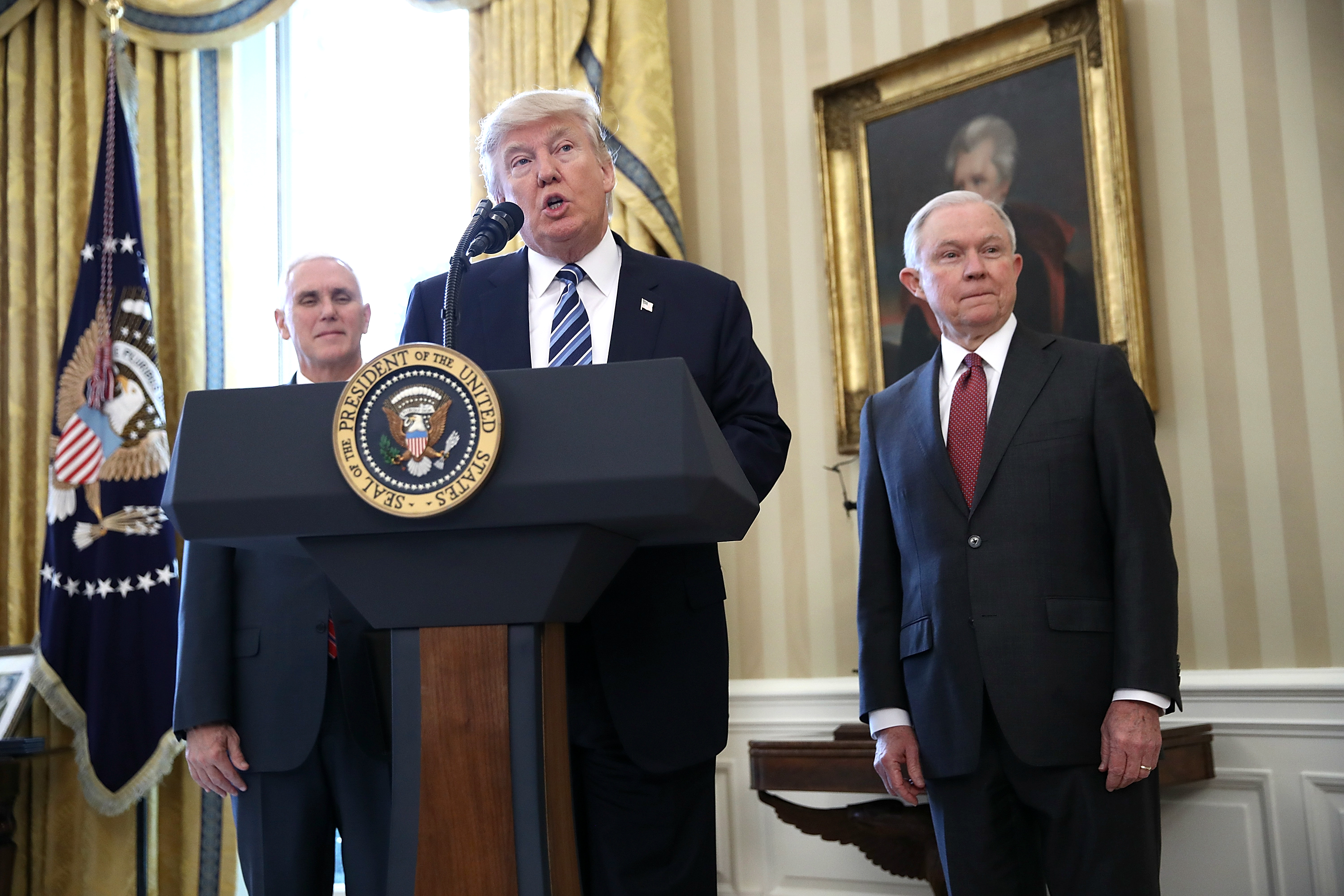 "Well I haven't gotten involved. I saw he said very nice things about me last night, but we'll have to see. I'll have to see. I haven't made a determination," Trump told reporters as he departed the White House on Nov. 8.
Asked later if he would "campaign against Jeff Sessions," Trump said no.
"No, I won't. I'll see how it all goes. You have some very good candidates. Look, Alabama is a place where my approval numbers are very good, I think I won by 42 points. I love Alabama," Trump added.
"We'll see what happens. He's got tough competition."