Maj Toure is a Philadelphian and founder of "Black Guns Matter," a movement that advocates for protecting the Second Amendment and promoting responsible gun ownership in black and urban communities. He believes that the gun control movement has been and continues to be racist.
He began his gun rights work after seeing people he knew getting gun charges because they purchased a gun but did not know all the rules of usage, storage, or carry. He began helping people legally acquire and responsibly use guns to defend themselves.
Toure said the Second Amendment is the foundation of liberty in the United States but as more restrictions are placed on gun ownership, we get closer to complete government take over.
"But that [U.S.] Constitution, in the Bill of Rights, is there to check government, not to check the people. But if we keep convincing people that, 'Oh, this is for your protection' or restricting the people, we're going to create another communist regime," Toure said during a recent interview with EpochTV's American Thought Leaders program on Aug. 20 at the Turning Point USA Conference.
Toure said what has happened in communist countries is what is slowly happening in the United States.
Necessity of Second Amendment
"The reason why the conversation about the Second Amendment and firearms is so important is that all of your other values and beliefs and all of those different things … if you can't defend them, you don't have them," Toure said.
Recently, the mayor of Philadelphia told Toure that only police should carry guns.
"That's what he said. That means you're not fit to serve, you don't know the Constitution, you don't even know your job description, you're just winging it," he said.
Toure said his organization has to counter these types of anti-American narratives.
"And these are the types of things that we have to consistently remind the American people about because there's a propaganda onslaught to convince the American people to operate and vote in their own disinterest."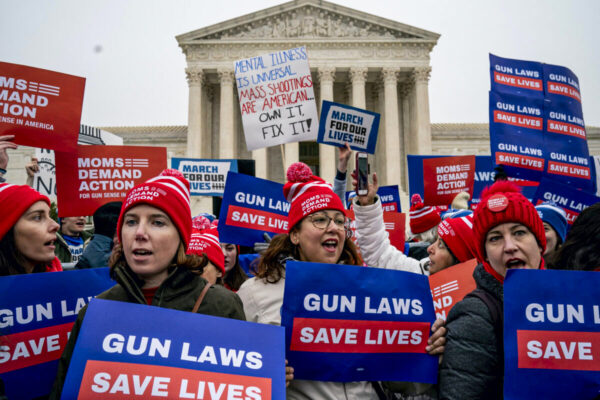 Educating People About the Constitution
"And if you're unaware of the framework [U.S. Constitution] of this place, and these are human rights, codified and respected, and written down to check the government while protecting your human rights," you will be deceived by what leftists are selling, Toure warned his fellow Americans.
His goal is to spread the message of liberty that is based on the U.S. founding principles to urban communities, and dismantle the lies that leftist progressives tell black people, he said.
Blacks in urban areas follow Democrats, "because they [the Democrat party] know how to speak the language, even if they're lying. In that language, they're there. We [conservatives] have not been there, and we've lacked the programming to get this thing moving forward," he said.
"The fundamental difference between an extreme leftist and a conservative or Liberty-minded person is a person [on the left] is going to utilize the state and agents of the state to force the general public to do the thing that they think is the right thing," he added.
Watch the full interview here.
Democrat's Policies Driving Violence
"The biggest problems that we and the world are seeing with violence in association to firearms, is the American government restricting the human rights of the people to defend themselves."
Toure cites the fact that most mass shootings happen in gun-free zones and that the mass shooters know that. Under the guise of responsible gun usage, the government is "creating a space where bad guys can go shoot fish in a barrel."
Meanwhile, the government sold ammunition to the drug cartels under former President Barack Obama and left billions of dollars worth of guns in Afghanistan under Biden, he said.
In addition, most cities have progressive district attorneys (DAs) that are soft on crime, which keeps criminals cycling through the system, driving up violence statistics.
Toure wants criminals who kill, rape, and steal to get jail time, he said. Democrat DA's are going to keep implementing destructive policies until their voted out, he said.
Until more democrat voters understand what is happening and come to embrace libertarian values, "We're still going to have more of those leftist politicians that are going to push things that, quite frankly, have devastated urban America. Simple," he said.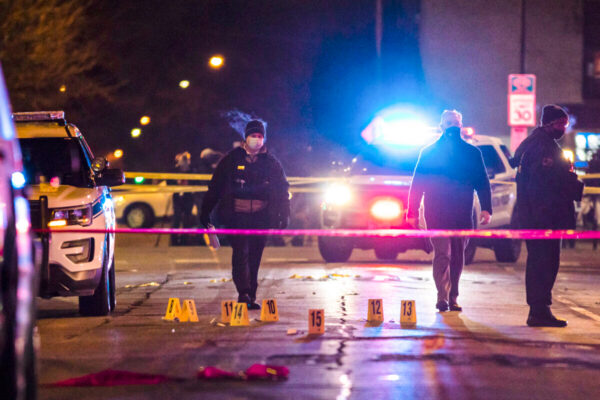 Democrats' 'Racist' Policies
"Gun control is racist, in practice, and origin, and expansion, and outcome," Toure added.
Gun control, from inception to the current day, negatively impacts black and urban Americans the most, and originally, prevented slaves from owning guns but is now preventing blacks from defending their lives, Toure said.
Toure criticized president Joe Biden for allowing what he sees as racist policies throughout his career, under which more black people have been locked up and more black families separated.
"Meanwhile, Hunter Biden literally is measuring the crack and recording it for the world to see. I don't know what bigger level of contradiction there could be," he added, referring to drug-related sentencing disparities.
The White House did not immediately respond to The Epoch Times' request for comment.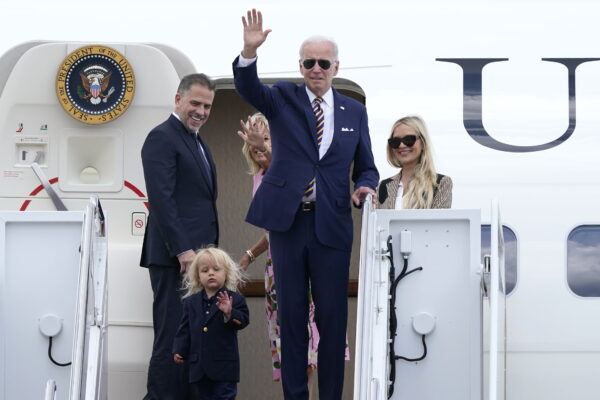 Conservatives Must Campaign in Inner Cities
Republicans have not put enough effort into campaigning in the inner cities, and Toure believes that conservatives need to try and win over black voters by explaining their policy ideas like former President Trump did.
"What was the last time we saw libertarians or Republicans actually campaign in blue cities? Does anybody know? We call them unwinnable districts," Toure said.
A friend of Toure's, Kimberly Kasich, ran for the U.S. House of Representatives from her Baltimore district and conservatives told her she was wasting her time. But she ended up raising $8 million, Toure said.
"The underdog story is about winning against all odds. When we as conservatives, libertarians, Republicans say these are unwinnable districts, that is the most un-American lesson that we could tell people, ever."