As Election Day approaches for California's recall election of Gov. Gavin Newsom on Sept. 14, 46 contenders have tossed their hats in the ring for the position.
While many of the candidates cite similar reasons to vote "yes" on the recall, they all maintain that Newsom allegedly committed abuse of governorship power through the use of COVID-19 lockdowns, mask mandates, crime, housing and living costs, homelessness, and wildfires.
While candidates have differing views about how to solve the problems associated with the current administration, this article seeks to explore those differences and examine the top candidates' viewpoints, and in turn, see how they might act as governor of the nation's most populous state.
Larry Elder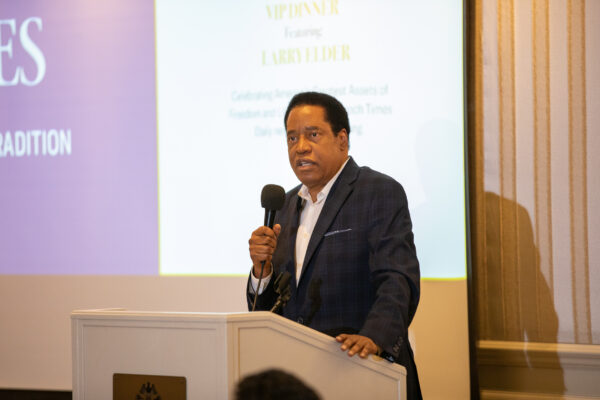 Larry Elder, who has been a conservative radio talk show host for more than 10 years, is the top contender in polls of likely Republican voters who are voting "yes" to recall. If elected governor, Elder said he would immediately move to end mask and vaccine mandates.
Elder also said if he becomes governor, he would suspend the California Environmental Quality Act (CEQA), noting its effect on the cost of new housing being built and other construction projects.
"[Developers] are just demoralized and they're building stuff outside of California, even if they live here, they're expanding elsewhere," he said. "They're just demoralized, and to have somebody to finally do something about this is eye-opening for a lot of these people."
Elder also says he aims to lower the cost of current housing through policymaking.
"All the environmental regulations that is stopping the construction of homes, reducing the supply—[this is] Economics 101, supply and demand. If there's a small supply, then there's a huge demand. And that's why housing is so expensive. And so that's one of the reasons why I want to try and do something about this."
Elder also is opposed to defunding the police. In addition, he pointed to dismantling Proposition 47, which allows theft and drug possession crimes to be reclassified to misdemeanors from felonies.
Elder is an Epoch Times contributor and host of "Larry Elder for The Epoch Times" on EpochTV.
Kevin Kiley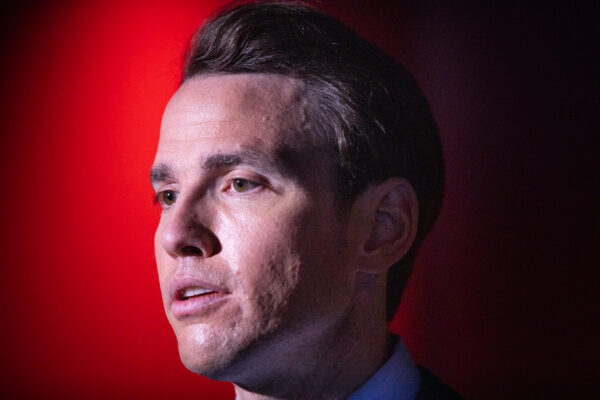 Kevin Kiley, who has served as a state assemblyman from Sacramento since 2016, is another top Republican contender. As governor, Kiley said he would terminate the state of emergency immediately, something the Democratic-controlled legislature couldn't reject.
Kiley also has given strong support to a voucher-based California school system, which would allow students and families to attend a school of their choice. He also has criticized the teaching of critical race theory in public schools.
As governor, Kiley would also immediately call a special legislative session to "fundamentally change the way our system of government works," he told The Epoch Times.
"One of the first things I would do is I would bring a special session of the Legislature, which is something the governor has the ability to do under the Constitution," Kiley said. "And I would demand action on the key core problems facing our state—education reform and school choice, homelessness and poverty, rising crime rates, and certainly the cost of living."
Kiley noted he would take executive action to restore and protect every executive action that Newsom has taken that "violates our rights and diminish our freedoms." Additionally, the role of the governor has become far too powerful, he said, and he wants to return more power to local communities and citizens.
Kiley expressed support of more shelters and treatment for the state's homeless, as well as conducting an audit of all state funding and programs. He wants to also reverse expansion of MediCal benefits to undocumented immigrants residing in the state.
Kevin Faulconer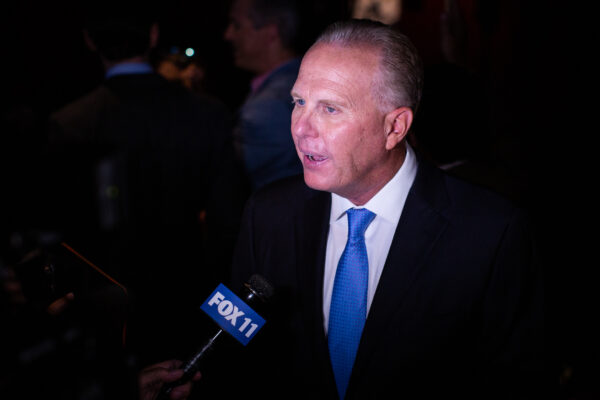 Kevin Faulconer, a Republican contender and former mayor of San Diego, has been running for governor since February. He stated that he plans to use the same policies to help fix the state that he used to fix San Diego's problems of homelessness, crime, balancing the budget, and increasing police funding with common-sense solutions.
Additionally, he pledged to declare a state of emergency for wildfires on his first day as governor, establish a new California Department of Wildfire Prevention, and halt wildfire funding budget cuts. He criticized Newsom for a lack of wildfire response.
He also plans to introduce the Save California Restaurants Plan, an effort to bring back the restaurant industry, which was stifled due to COVID-19 pandemic restrictions.
"At the start of the pandemic, our state led the nation in number of restaurants closed. Unfortunately, tens of thousands have closed for good," Faulconer said in a statement.
"Jobs are gone, dreams have been crushed, and our communities where many of these restaurants have been institutions, are left emptier as a result. Those who survived had to deal with regulations that were confusing, contradictory—and at many times not based on science. As Governor, I will enact the Save California Restaurants plan to help our restaurants recover—and support the hundreds of thousands of people they employ."
The former mayor pledged to enact the state's largest tax cut, reform the unemployment system, and clean up communities, he said.
John Cox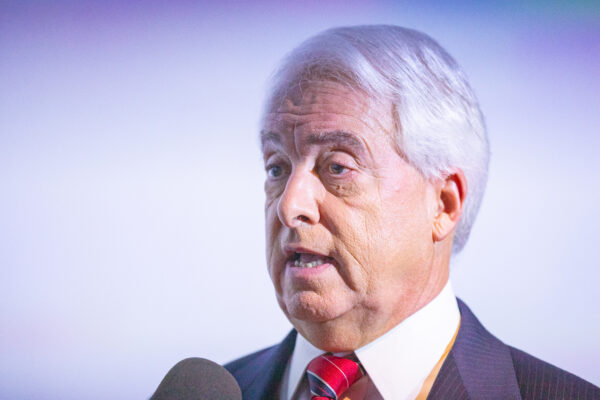 John Cox, another Republican contender, is a business owner and certified public accountant known for running against Newsom for governor in 2018, when he received 38.1 percent of the vote.
As governor, Cox said he will address the root causes of homelessness, citing mental health instead of building more housing developments. He said a contributing factor to homelessness is that people are no longer able to afford rent and mortgages.
"The old way of doing things hasn't worked. As Gavin Newsom has spent billions of our tax dollars on housing, homelessness has only increased," Cox said during a July 13 rally. "Putting treatment first means treating the homeless as people. It means believing that lives can be transformed and saved. It believes that those who are currently homeless can one day be self-sufficient. It means more than just housing. It treats root causes."
Cox also plans to slash taxes and introduce the largest tax cut in state history, similar to Faulconer, by cutting state income tax by 25 percent to put more money back into the hands of taxpayers.
Additionally, as governor, Cox expressed interest in diversifying California's power resources by expanding the production of natural gas and nuclear energy to lower power costs.
Kevin Paffrath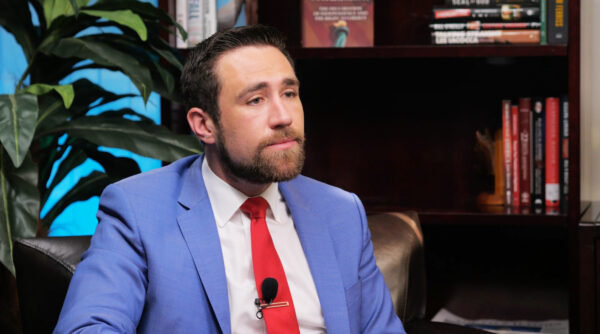 A real estate broker known for his YouTube videos on real estate and finance, Kevin Paffrath is one of the most popular Democrats looking to replace Newsom in the recall.
One of Paffrath's most unique ideas is his plan to have zero homeless people living on California's streets within 60 days of taking office.
"The way we're going to do that is we are going to build 80 emergency facilities throughout the state, so there are accessible facilities everywhere," Paffrath told The Epoch Times.
Paffrath said these emergency facilities would be similar to high schools, each able to hold 2,000 individuals. He would focus on abandoned malls or commercial buildings that went out of business during the pandemic.
"And so what we're going to do in these is we're going to centralize support for homeless folks. That's education, mental health services, substance abuse services—we have a mental health crisis in the state. It's unaffordable, it's impossible to get mental health support, wait times are ridiculous to solve that," he said.
Paffrath said mental health services would be provided to homeless people on the first day of his governorship, which would help enable the transition to facilities within 60 days.
"So after 60 days, no one's sleeping and trying to live on our streets," Paffrath said. "That means we get tourism back. That means we get safety and security back. That means we also have less services, and less money being wasted on services like EMFs, police, and fire."
Paffrath also wants to launch a program called Future Schools, a two-year program that Californians can enroll in as early as 16 years old. Students would receive a high school education, college education, financial education, and vocational school all in one and be ready to start a career as early as 18 years old.
Paffrath also wants to fully fund police departments and restore their resources.
Gavin Newsom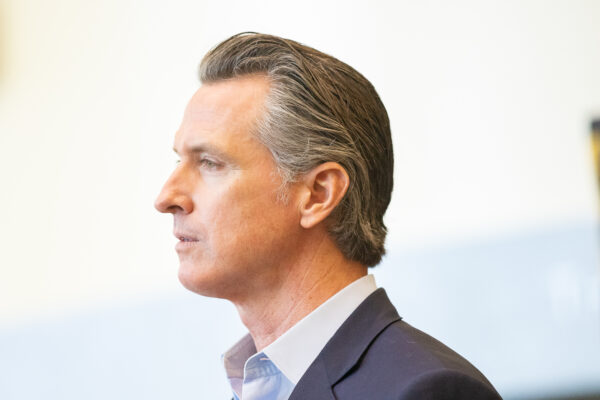 First elected in 2018 and assumed office in 2019, Gov. Gavin Newsom, a Democrat, previously served as the lieutenant governor of California and the mayor of San Francisco.
As the governor of the most populated state in the country, Newsom has become a national progressive figure, having advocated for the legalization of marijuana, advanced gun control, same-sex marriage, expansive rights for undocumented immigrants, universal health care, and more, with his actions reflecting his support for those issues.
Newsom also pushed the largest economic budget in the country with $100 billion used toward homelessness initiatives, housing, debt relief, schools, and more. He's also responsible for signing Assembly Bill 5 (AB 5) into law in 2019, a sweeping policy that reclassified freelancers in the state based on a stringent three-step protocol.
Additionally, Newsom signed a pandemic-related initiative to start free meals for schools that will continue at a cost of $650 million a year beginning in 2022.