Monica De La Cruz, the Republican candidate in the redrawn U.S. 15th Congressional District in South Texas, believes that the stark difference between her traditional values and those of her progressive Democratic opponent will be what flips the district to red come November.
De La Cruz will face Democrat Michelle Vallejo in a district that's heavily Hispanic and traditionally votes blue. Both candidates run small businesses in the district, part of which sits along the Mexican border.
That's where the similarities between the two end.
De La Cruz, from Edinburg, was raised by a single mother and put herself through the University of Texas at San Antonio. She's a pro-life candidate who believes that the United States is a country built on faith and family. She wants a return to former President Donald Trump's border policies to stop illegal immigration and reverse the Democratic policies she attributes to soaring inflation.
Vallejo, who's from Mission, attended Columbia University and says she wants to make South Texas more "equitable." Her biography states that she comes from a family of farm workers and that she wants to represent the working class. She believes in keeping abortion legal, offering "rights and opportunities" to illegal immigrants, eliminating fossil fuels in favor of "green energy," and championing LGBT rights. Her platform seeks to create social programs such as "Medicare for All."
"My opponent, Michelle Vallejo, highlighting her radical progressive agenda, will further show the divide between the Democrats and the Republicans," De La Cruz told The Epoch Times.

Vallejo, endorsed by progressives such as Sen. Elizabeth Warren (D-Mass.), became her party's District 15 nominee after defeating moderate Democrat Ruben Ramirez by 35 votes in the primary.
Rep. Vicente Gonzalez (D-Texas), a moderate Democrat representing District 15, is switching to run in District 34. The Republican-dominated Texas Legislature redrew the South Texas voter map, moving his McAllen home into District 34 from District 15.
De La Cruz did well when she ran against Gonzalez, the incumbent, in 2020 for the District 15 seat, losing by 6,588 votes.
In November, Gonzalez will face Rep. Mayra Flores (R-Texas) in District 34—a rare matchup between a sitting lawmaker and a newly elected congresswoman. Flores made history in a special election last month, becoming the first Republican to win the South Texas district in more than 100 years, bolstering the Republican belief that they can flip deep-blue South Texas.
Flores is a legal immigrant from Mexico who's married to a Border Patrol agent.
Less Government Intervention
De La Cruz, who has secured endorsements from Trump and Republican House Minority Leader Kevin McCarthy (R-Calif.), said inflation hurts individuals and small businesses and leads to tough choices. The increasing costs have forced small business owners such as herself to lay off workers. Many of the residents in her district are below the median income level, so just buying food and a tank of gas is a struggle.
Her opponent's green energy policies stand to cripple the Texas oil industry, exasperate gas prices, and eliminate jobs, De La Cruz said. District 15 includes the Eagle Ford Shale field, an oil- and gas-producing area that stretches from the Mexican border to East Texas. It provides billions of dollars and tens of thousands of jobs to the South Texas economy.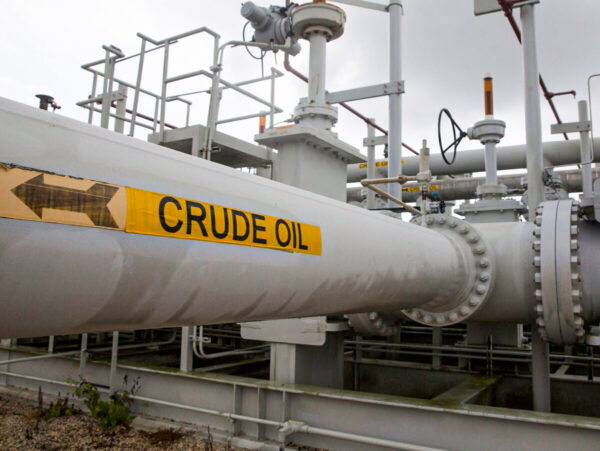 Vallejo wants to transition oil workers into a green "jobs guarantee" program with housing, health care, and training assurances, according to her platform. She advocates taxing the rich to pay for "free" programs. Her platform aligns with Democratic socialists, such as Rep. Alexandria Ocasio-Cortez (D-N.Y.).
De La Cruz said securing the border is the other big issue for South Texans. She said President Joe Biden doesn't control the border—the Mexican cartel does. She pointed to the deadly consequences of open border policies. Last month, 53 illegal immigrants died near San Antonio after being trapped in a tractor-trailer with no air conditioning. Others are transported all over the country with no reliable way of locating them once they're released.
"Thousands upon thousands of illegal immigrants are walking through the border. That affects our national security. That affects our American communities' security. We aren't tracking them," she said.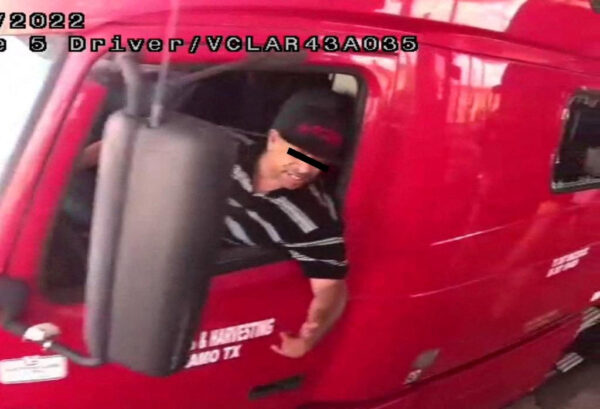 Hispanics 'Already Conservatives'
De La Cruz says that once Hispanics recognize that Republican values are traditional values, which include faith, hard work, and love for the United States, they'll leave the Democratic Party—a trend that began in 2020.
"Hispanics are already conservatives. I think this is an opportunity to bring up the difference between the Democrats and the Republicans," she said.
Toni Anne Dashiell, a Republican National Committee (RNC) chairwoman, told delegates at the Texas Republican convention that the party is investing heavily in South Texas. She said Texas is home to five RNC Community Centers, where different events are held. That outreach has produced volunteers to get the word out about Republican values. Republicans also have invested in door-knocking campaigns, television, and digital ads.
De La Cruz said the National Republican Congressional Committee made an initial investment of $2.2 million in the Rio Grande Valley, covering Texas Districts 15, 34, and 28. They also committed another $688,000 in the San Antonio area, including Districts 15 and 28. Latina Republicans are running to flip all three congressional seats, which could hand control of the U.S. House back to the Republican Party.
"This is a historic time in American politics, and we will be talking about this movement in the Republican Party and American politics for years to come," she said.
The latest federal campaign finance reports show that De La Cruz brought in almost $2 million more than Vallejo's $391,000 and has spent seven times more than her opponent.
Dems Look to November
Critics within the Democratic Party said South Texas shouldn't be taken for granted. They point to a lack of support in the special election that resulted in a red victory for Flores.
But that doesn't seem to be the case for the midterms. The Democratic Congressional Campaign Committee (DCCC) said in a statement that Vallejo has been added to the Red-to-Blue program, which arms top-tier candidates with organizational and fundraising support.
DCCC Chair Sean Patrick vowed to help Vallejo hit the ground running in order to keep the seat in Democratic hands. Democrats praised Vallejo as the candidate that South Texas needs to fight for her district, despite its history of producing conservative Democrats.
"Born and raised in the Rio Grande Valley, she understands the experiences of South Texas families who have worked hard for what they have because she's lived it," DCCC spokesperson Monica Robinson said in a statement.
Vallejo and her campaign didn't respond by press time to a request for an interview by The Epoch Times.