The Idaho Supreme Court has said it won't block a trigger law that bans nearly all abortions in the state slated to take effect Aug. 25, as well as a separate law that bans abortion after about six weeks set to take effect Aug. 19, as litigation continues.
The court on Aug. 12 also allowed a civil enforcement mechanism of the six-week abortion ban to come into effect.
In a split 3–2 ruling (pdf), the Idaho Supreme Court said that the three Republican-backed measures banning abortions can take effect in Idaho amid ongoing legal challenges. The judges also decided to speed up the timeline for the lawsuits to be decided.
One law is a near-total abortion ban that's set to take effect on Aug. 25, which makes it a felony for medical providers to carry out abortions, except to save the life of the mother, or in cases of rape or incest. In the case of rape or incest, the victim must have reported the crime to law enforcement, and be able to provide a copy of a police report. Medical providers, if convicted, face two to five years in prison. Those who assist in the abortion may also have their medical license suspended for at least six months, or even permanently.
The ban was approved in March 2020 and is referred to as the trigger law, or S.B. 1385 (pdf). The law was "triggered" to take effect by the U.S. Supreme Court's decision on June 24 to overturn the Roe. v Wade, the 1973 landmark ruling that had overturned state laws and largely enabled abortions up until 24 weeks across the United States.
Planned Parenthood on June 27 challenged the Idaho trigger law and asked the state's Supreme Court to block it from taking effect. The abortion provider argued that the law would violate Idahoans' privacy and equal protection rights under the state's constitution. The state Supreme Court on Aug. 12 rejected that request.
Separately, the U.S. Department of Justice recently sued Idaho in federal court over the same trigger law and has asked that the law be put on hold. The federal judge hasn't yet ruled.

6-Week Abortion Ban, Civil Enforcement Mechanism
The Idaho Supreme Court also refused to block a second abortion measure passed and signed into state law in March 2020 that enables certain private citizens to bring civil lawsuits against abortion providers.
Also known as S.B. 1309, the provision adds a private enforcement mechanism to a fetal heartbeat law passed in 2021, by allowing certain private citizens to bring civil lawsuits against abortion providers. Under the measure, the woman receiving the abortion, or potential relatives of the unborn child, can sue abortion providers within four years of an abortion over procedures done after six weeks of gestation, for a minimum $20,000 reward.
After Gov. Brad Little signed the civil enforcement mechanism into law in March, the Idaho Supreme Court temporarily blocked it in April, in response to a lawsuit brought by Planned Parenthood. The Aug. 12 ruling by the Idaho Supreme Court lifts that temporary block.
The third abortion measure noted by Idaho's top court is the fetal heartbeat law that Little signed in April 2021. It is also referred to as the "Fetal Heartbeat Preborn Child Protection Act." The legislation makes it a crime for medical providers to carry out abortions after a fetal heartbeat is detected, which is at about six weeks of gestation. Those convicted would face punishment of two to five years in prison. The measure also has exceptions—in cases where abortion was deemed necessary to save a pregnant woman's life, or in cases of rape or incest.
The fetal heartbeat law has a "trigger" provision which means it wouldn't go into effect unless a federal appeals court somewhere in the country upholds similar legislation from another state. A court recently upheld a similar ban in Georgia. As such, the fetal heartbeat law is set to take effect on Aug. 19.
Planned Parenthood had filed a lawsuit challenging the fetal heartbeat bill on July 25.
Dr. Caitlin Gustafson—an abortion provider in Idaho—and Planned Parenthood Great Northwest, Hawaii, Alaska, Indiana, and Kentucky filed three lawsuits over each of the three Idaho abortion laws. The Idaho Supreme Court consolidated those cases into one as part of the Aug. 12 ruling.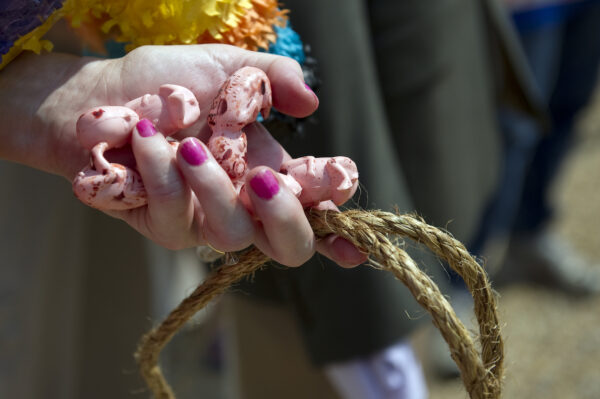 No State Right to Abortion: Majority Opinion
Justice Robyn Brody, joined by Chief Justice Richard Bevan and Justice Gregory Moeller in the majority, wrote that given the U.S. Supreme Court's decision on June 24 that overturned Roe, Planned Parenthood couldn't show it was entitled to such "drastic" relief, particularly since before Roe v. Wade in 1973, abortion was illegal in Idaho.
"[W]hat Petitioners are asking this court to ultimately do is to declare a right to abortion under the Idaho constitution when—on its face—there is none," Brody wrote.
The Idaho Supreme Court majority also said that Planned Parenthood and Gustafson also failed to show that allowing enforcement of the Idaho laws would cause "irreparable harm." The high court noted the plaintiffs also didn't have enough evidence that they had a "clear right" that will be irreparably injured if Idaho's trigger law goes into effect, and didn't demonstrate that they were likely to win on the merits of the case.
The court said that "complex legal questions" must be answered and that "given the legal history of Idaho, we cannot simply infer such a right [to abortion] exists absent Roe without breaking new legal ground, which should only occur after the matter is finally submitted on the merits."
Justice John Stegner, joined by Justice Colleen Zahn—in a partial dissent—referred to abortion as a "fundamental right" of a woman to "exercise her right to bodily autonomy and health to terminate the pregnancy."
"The State and the Legislature's only argument that irreparable harm will not result is that the Idaho Constitution does not protect the right to an abortion," Stegner wrote. "This argument fails because it is premised on a decision we have not yet made."
During oral arguments in the case, an attorney for Planned Parenthood and Gustafson told the high court that the abortion bans' exceptions for saving a patient's life are so vague that they are impossible to follow.
"That language gives no indication of how imminent, or substantial, the risk of death must be in order for a provider to feel confident" performing the abortion, said Alan Schoenfeld. "Suppose a patient with pulmonary hypertension has a 30 to 50 percent risk of dying … is that enough?"
Blaine Conzatti, president of the Idaho Family Policy Center, a pro-life organization, praised the court's decision.
"As a result of the order issued this afternoon, the civil enforcement mechanism of the Heartbeat law is currently in full force and effect. Furthermore, the criminal penalties of the Heartbeat law will become enforceable next Friday, August 19, as scheduled," he said in a statement on Aug. 12.
"This is the day that the pro-life movement has worked towards for decades!" Conzatti added. "Precious children with beating hearts now finally have legal protection in the state of Idaho—and to God be the glory!"
In a statement, Planned Parenthood Federation of America President Alexis McGill Johnson characterized the court's decision as one that has taken away "bodily autonomy and reproductive freedom."
Rebecca Gibron, the CEO of the regional Planned Parenthood affiliate, said it would continue to push back.
"The Idaho state legislature has made it abundantly clear that this is the future they want for their constituents, and today, the court allowed their vision to become a reality. But this fight is not over," Gibron said in a statement, adding that the fight to ensure abortion access "will continue."
The Associated Press contributed to this report.