An uncle who ran back into a burning house and pushed through the flames to rescue his niece has dismissed being hailed a hero, saying he would do it again.
Derrick Byrd, 20, sustained third-degree burns to his back and face after a fire burned down his family home in Aberdeen, Washington, in the early hours of July 4.
Speaking to KOMO with gauze wrapped around his face, Byrd described how he had already rescued two children from the house, when 8-year-old Mercedes became trapped in the upstairs room.
He was standing outside.
"She was screaming my name," said Byrd.
"I just ran up the stairs and pushed through the fire," he said. "I could feel it burning me. I got her and took my shirt off and put it around her face so she wouldn't breathe in any smoke and I just carried her out as fast as I could."
When the fire had first started and began to engulf the house, he had run downstairs through the flames, so he could catch the children as his sister, Kayla, got them out of the second floor window.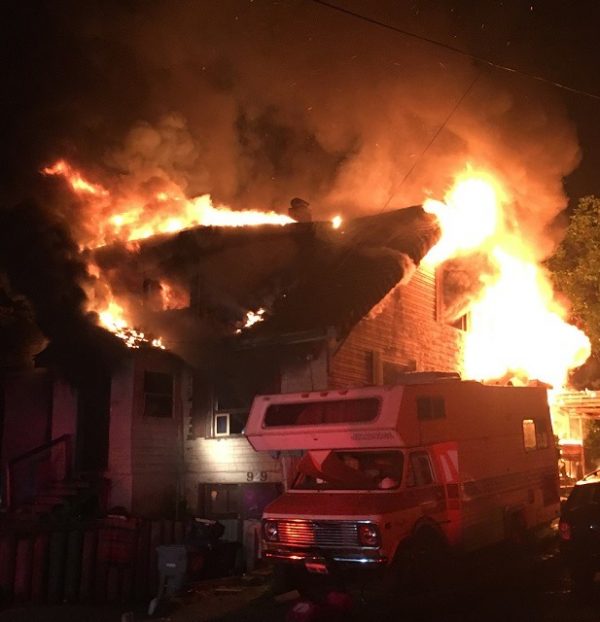 But Mercedes was afraid to jump. When her mother fell off the roof, she fell back into the burning room.
"He forced entry back into the residence even though it was fully involved with flames at that time," Lt. C.J. Chastain of the Aberdeen Police Department told CNN, describing his actions as heroic.
Byrd said he didn't really care about getting burned. "I can't say a hero," he told KOMO.
"I'd do it again, I really would," he said. "I'd run back in there and do it again even if I got burnt worse or died."
According to the Aberdeen Police Department, they were called out to the fire at around 4 a.m. on July 4. In total, seven occupants were able to escape before the fire took hold of the three-story building, leaving a gutted charred shell.
"An 8-year old female, and 6 and 3-year old males (all residents of the home) were transported to the Grays Harbor Community Hospital," said the police in a statement. "A 20-year old male from the home took himself to the Grays Harbor Community Hospital for treatment. The 20, 8, and 6-year-olds were later transferred to Harborview for specialized care."
The police said that they are investigating the cause of the fire.
Another sibling, Stephanie Allen, set up a fundraising campaign to help the family on GoFundMe.
"They lost everything in the fire. They lost their home and all of their belongings," she wrote. "They have to start over from scratch."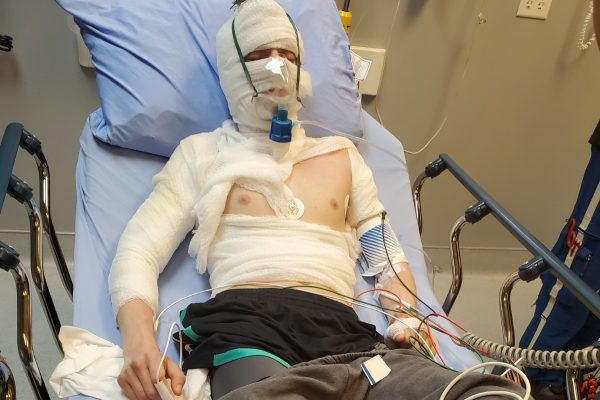 She said that her brother (Bryd) has third-degree burns "all over the upper half of his body" and that her niece is unable to breathe on her own.
"Honestly at this point anything will help. Food, clothes, prayers, passing this forward. The money that is donated will be going toward medical expense, to get clothes and shoes, as well as hopes to find another home. They are strong and will get through this!"
Lydia Marano Cover, a neighbor, told CNN she heard the children screaming as the flames swept through the house.
"It was awful, it was terrible. It's not something I ever want to hear again."