Actor and martial artist Chuck Norris and his wife, Gena O'Kelley, sued 11 medical companies, saying Gena was poisoned by a drug used in routine magnetic resonance imaging (MRI) scans, CBS News reported. The FDA months later announced it would issue a warning on "dyes" used in MRIs.
The companies that make the contrasting agent used in some MRIs say it is safe, adding that they're used in millions of MRIs.
"I couldn't think anymore, any type of cognition, being able to articulate, my memory, I had muscle wasting," Gena told CBS, describing how she felt after some routine MRIs.
"She's dying, she's dying right in front of me here at this hospital," Chuck Norris, 77, said.
MRIs are used by doctors to diagnose diseases by taking pictures of the inside of the body. Sometimes, doctors inject a contrast agent into a patient during the procedure to get a sharper image. Norris and O'Kelley blame a gadolinium-based agent used in contrasting agents for Gena's health issues.
"We have clients who have been misdiagnosed with Lyme disease, ALS, and then they've eventually ruled all those things out and the culprit remaining is the gadolinium," their attorney, Todd Walburg, told CBS.
Gena, 54, has suffered burning pain, violent shaking, and confusion, as well as "kidney damage," CBS reports.
She got three MRI scans in one week in 2012 for routine monitoring for rheumatoid arthritis, the Washington Examiner reported.
The couple is seeking $10 million in damages, according to The Washington Post.
"I am broken," Gena told the San Francisco Business Times. "I don't blame the doctors at all, because [companies] have been keeping things hidden in the shadows."
The couple says that over the past five years, their medical expenses totaled about $2 million, the Business Times reports.
Chuch Norris said that he has been forced to turn down movie roles to care for his wife.
"I never wanted litigation," Gena said, according to the Business Times. "But it's wrong. It's just wrong."
Drug distributor McKesson told CBS that it's "reviewing the complaint" and "will respond in a timely manner." The firm added that it "takes patient safety very seriously and stands behind the safety of all its products."
FDA Warning
The U.S. Food and Drug Administration (FDA) months later said that it will implement new regulations and safety measures for certain "dyes," or contrast agents used in MRIs.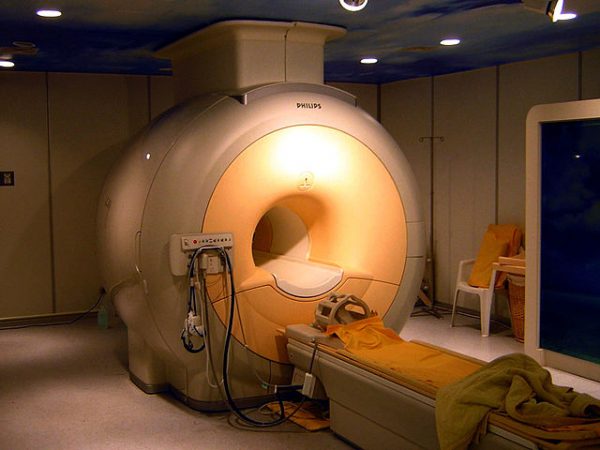 The health agency said that it would require "a new class warning and other safety measures for all gadolinium-based contrast agents" in MRIs. It namely concerns "gadolinium remaining in patients' bodies, including the brain, for months to years after receiving these drugs."
After another review, "we are requiring several actions to alert health care professionals and patients about gadolinium retention after an MRI using a GBCA, and actions that can help minimize problems. These include requiring a new patient Medication Guide*, providing educational information that every patient will be asked to read before receiving a GBCA. We are also requiring manufacturers of GBCAs to conduct human and animal studies to further assess the safety of these contrast agents," said the agency.